It's the day after Thanksgiving in Estes Park, and that means it's time for a whimsical tradition– the annual Catch the Glow Parade. 
Just as the sun begins to set, Elkhorn Avenue shuts down to traffic as the sidewalks fill with around 20-thousand people bundled in coats, with hot chocolate in-hand, and excited to see those first lights of the parade approaching. 
Taking place on Nov. 25, 2022, this is one of the most magical days in Estes Park. Here are some tips on how you can have the best experience while you "Catch the Glow."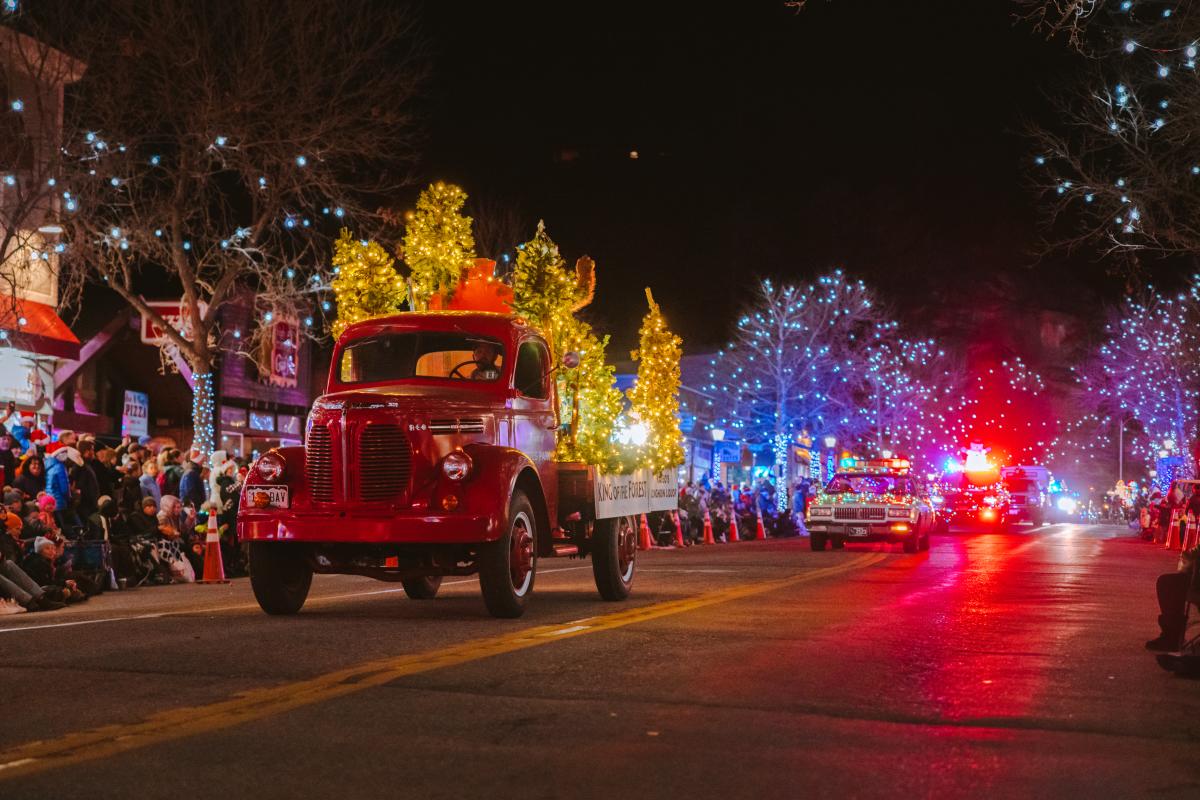 1. Dress Warm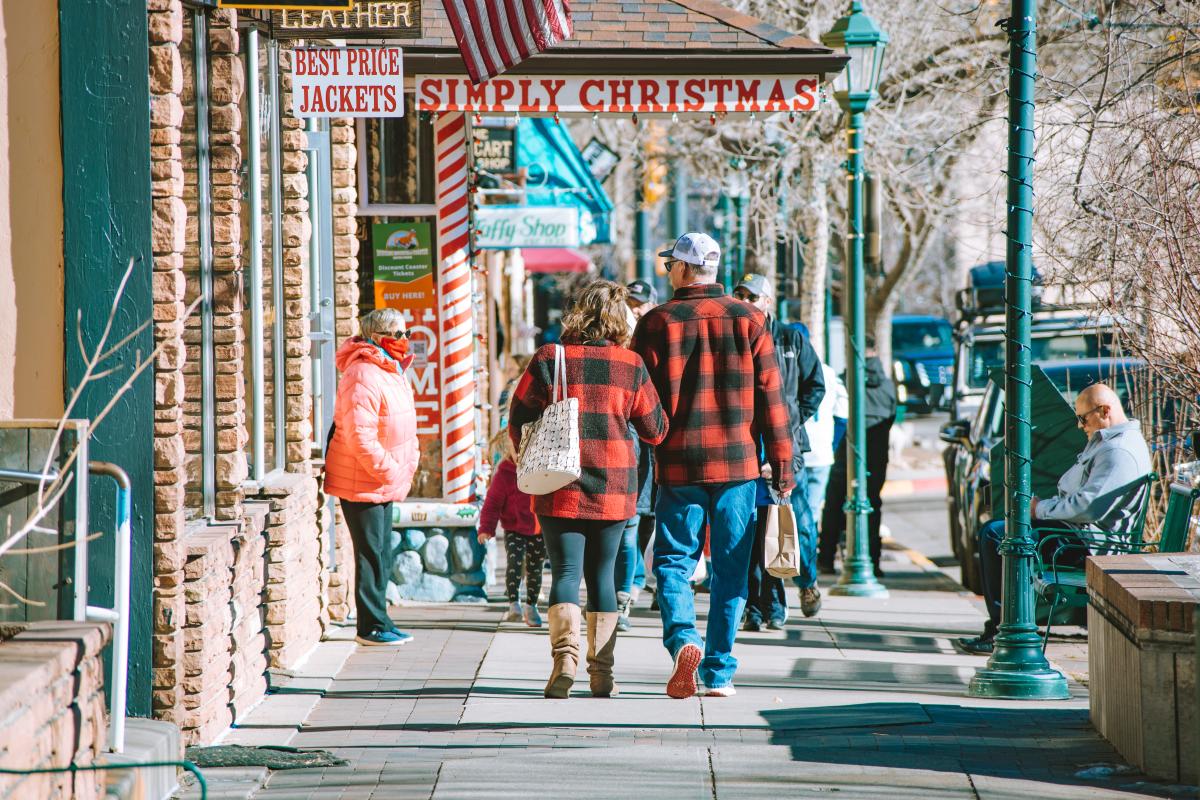 Layers, Layers, Layers! Winter weather in Estes Park can be unpredictable at times, but you can usually expect things this time of year to get a little chilly. For your evening of parade-viewing, we recommend multiple layers, a warm winter jacket, wool socks, warm shoes, and of course, hats and gloves! 
Not enough room in your suitcase for all those fluffy clothes? Not to worry! Estes Park is full of shops selling anything you might need to keep you warm. 
Stop into Hyk, where you can find high-quality outdoor apparel, gear, and footwear. Just down the street, browse more hiking gear at Outdoor World, and while you're on your Elkhorn Avenue shopping-spree, make sure to check-out The Grey House for mountain-esque, women's, men's, and children's apparel. 
2. Parking & Transportation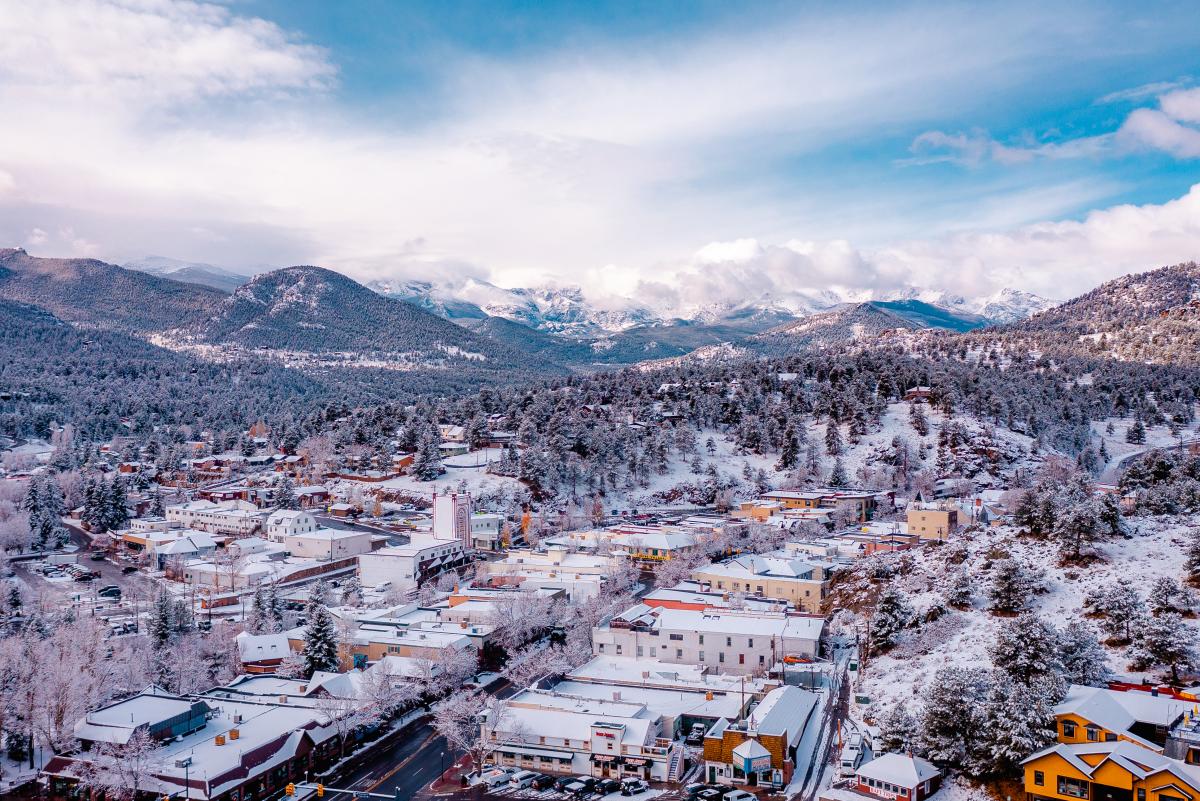 This is a busy evening in Estes Park, so you will want to plan ahead when it comes to your travel plans, particularly parking and transportation. 
The closer you get to Elkhorn Avenue, the more difficult parking will be, but one stress-free option that still gets you close is the Estes Park Visitor Center Parking Garage. Located at 691 N. St. Vrain Ave, this lot offers 415 free parking spaces including accessible spaces and electric vehicle charging stations within walking distance of downtown. 
Other lots throughout town fill-up quickly, so your best chance at getting a good spot is to arrive as early as possible.
More information on parking in Estes Park
Once you get your spot, you might not want to give it up. This year, Estes Transit is making it easy for you to keep your car parked while you explore, offering free trolley service from 12-8 pm on parade day.
More information on Catch the Glow free trolley services 
3. When to Arrive and What to Expect 
The parade officially begins at 5:30 pm, but there's a few reasons you will want to arrive early. 
With Santa visits, carolers, and plenty of shopping, you will want to set aside plenty of time to enjoy the many festivities leading up to the big event. 
It's not just parking lots that will be full, the sidewalks fill pretty quickly as well as people find their best viewing spots– we recommend arriving at least an hour early to claim yours. The parade features more than 40 units, including hand-crafted floats, marching bands, fire trucks and other specialty vehicles– we promise it will be worth the wait! 
Finally, for anyone who wants to join the fun, but would rather do it from the warmth of their living room, tune into The Rocky Mountain Channel who will be livestreaming the entire parade from beginning to end. 
No matter how you choose to "Catch the Glow," this is an Estes Park tradition you don't want to miss– and we don't want you to miss it either!