Now that most of us have finished up our turkey and stuffing leftovers, it's time to bring out the tinsel and tree-toppers. But first, you'll need a tree. If you're keeping things real this year, there are several places near Estes Park where you can harvest your own Christmas tree straight from the forest! Here are some things you need to know before you swing that ax.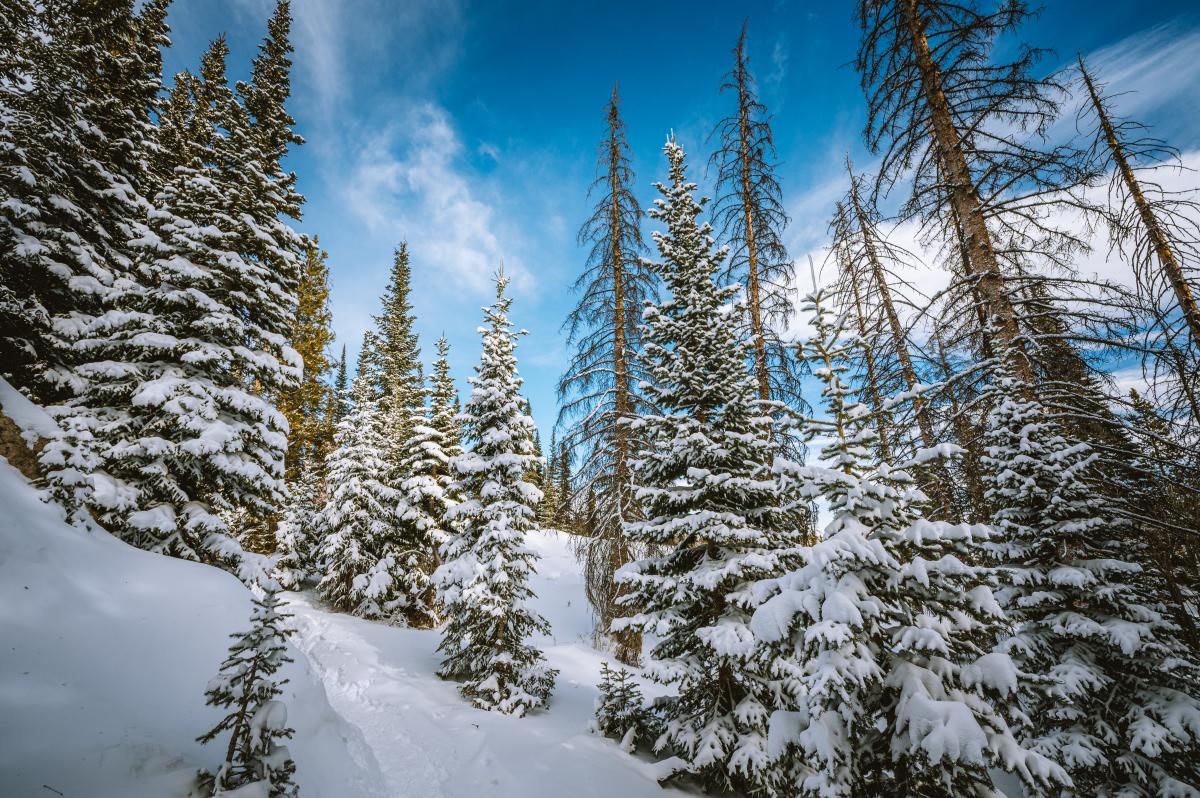 How to harvest a Christmas tree 
Christmas is such an exciting time of year. Add on the bonus of harvesting your own tree and it's even more magical. Harvesting your own tree is also a great way to experience the outdoors and squeeze in some exercise. And when done correctly, it's good for the environment as it helps with forest rejuvenation. 
Here are some rules from the U.S Forest Service that were set in place to protect the forest: 
Get in touch with the nearest forest district office to obtain a proper permit and tree-cutting instructions. 

Your permit must be kept on you at all times while harvesting your tree, and placed on your dashboard when driving. 

Only cut trees with a stump diameter of six-inches or less. 

Do not cut the top off of any tree, and cut the stump as close to the ground as possible. 

Harvested trees and wood cannot be sold. 

Check with the forest service before cutting any dead trees as they can sometimes be providing animal habitat. 

Do not cut trees within 75-feet of any trail, road, or body of water. 

Make sure you are on National Forest Service Land and do not trespass on any private property. This mobile app can help you make sure you are staying in the right place. 

Pack out all trash and scatter or take any unused portion of your tree with you.

 Select a tree from overstocked areas and thickets. 

 Cut only one tree per tag. 

 Watch for restricted areas.  

 Attach your tree tag to your tree before putting it in your vehicle.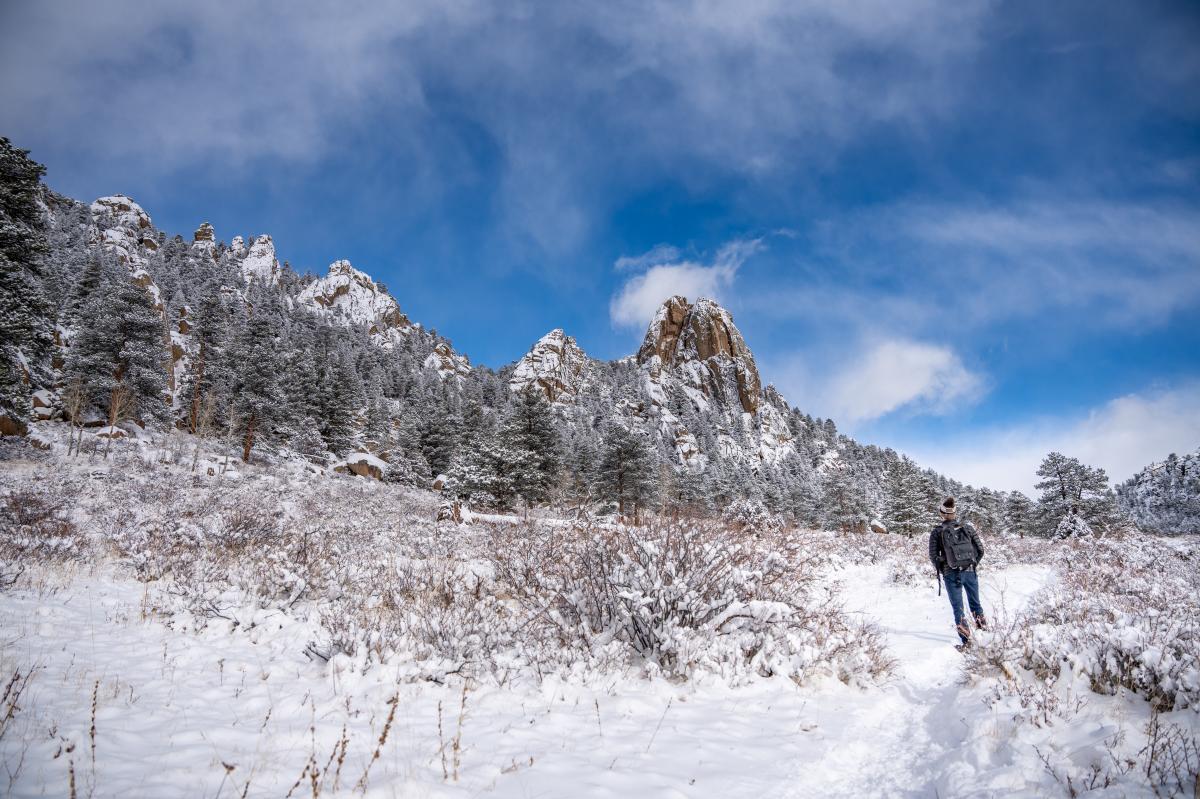 Here are some safety tips from the U.S. Forest Service:
Start tree-hunting early in the day to maximize daylight hours. 

Check weather conditions before you head out. 

Dress appropriately for the cold in warm layers and make sure to have proper boots, gloves, and hat.

Tell someone where you are going–many areas in the forest do not have cell phone reception. 

Bring emergency supplies such as water, food, and a first aid kit. 

Bring a rope and tarp to help you transfer the tree to your vehicle after cutting. 

Bring a map and compass and make sure you know how to use them both before you go. 

If you are interested in obtaining any other materials or greenery from the forest, make sure to contact your local district office to obtain the proper permits before taking any other items out with you. 
Where can you harvest a Christmas tree near Estes Park?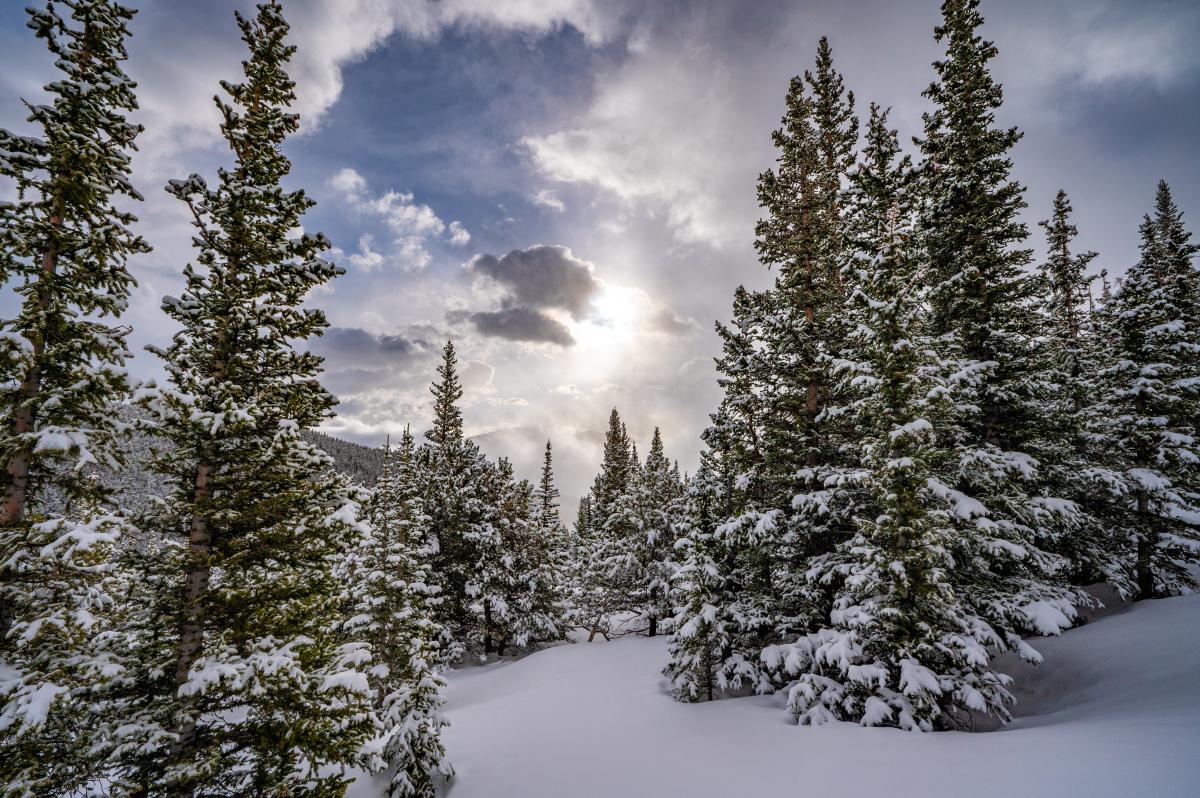 Christmas tree harvesting in Larimer County for this season will be permitted only in the Canyon Lakes Ranger District, and Sulphur Ranger District of Grand County. Reminder: cutting down trees is not allowed in Rocky Mountain National Park. 
Canyon Lakes Ranger District: 
Tree cutting permitted Nov. 25th-Jan. 7th. 
Sulphur Ranger District (Grand County): 
Tree cutting permitted Nov. 10th-Jan. 6th 

Much of the Sulphur Ranger District permits Christmas tree cutting except for certain areas. These areas include: closure areas, wilderness areas, areas within a quarter mile of any highways, the Fraser Experimental Forest, Winter Park/Mary Jane Ski Areas, above Berthoud Pass, and the James Peak Protection Area. 
Elk Creek and Jim Creek cutting areas 
The Sulphur Ranger District will also have the Elk Creek and Jim Creek cutting areas staffed and open to the public Dec. 3-Dec. 11 between 9 am and 3 pm. 

You will need to purchase your permit ahead of time as they will not be available onsite. 

The entrance will close at 2 pm and you will need to have your tree cut and be heading back to your vehicle by 3 pm so that everyone has exited the property by 4 pm.

Four-Wheel-Drive or All-Wheel-Drive will be required in order to enter the cutting area. 

Snowmobiles are prohibited in the area during these times. 
Where can you purchase a permit?
Permits will be available for purchase Nov. 10th through Jan. 7th, but remember that permitted cutting dates vary based on your harvest location. 
You can purchase your permits for Larimer County online at this link. For Grand County, you must purchase your permit in person at one of the locations found at this link. 
Vehicle Information and Safety
For many of these tree harvesting areas, four-wheel-drive or all-wheel-drive vehicles are highly recommended, if not required! For especially treacherous areas, you may want to consider putting chains on your tires. 
Snowmobiles are also permitted in certain areas and in certain conditions (normally, that the snow on the ground is at least 6-inches deep), but you will need to check with your forest district office for permitted times and areas.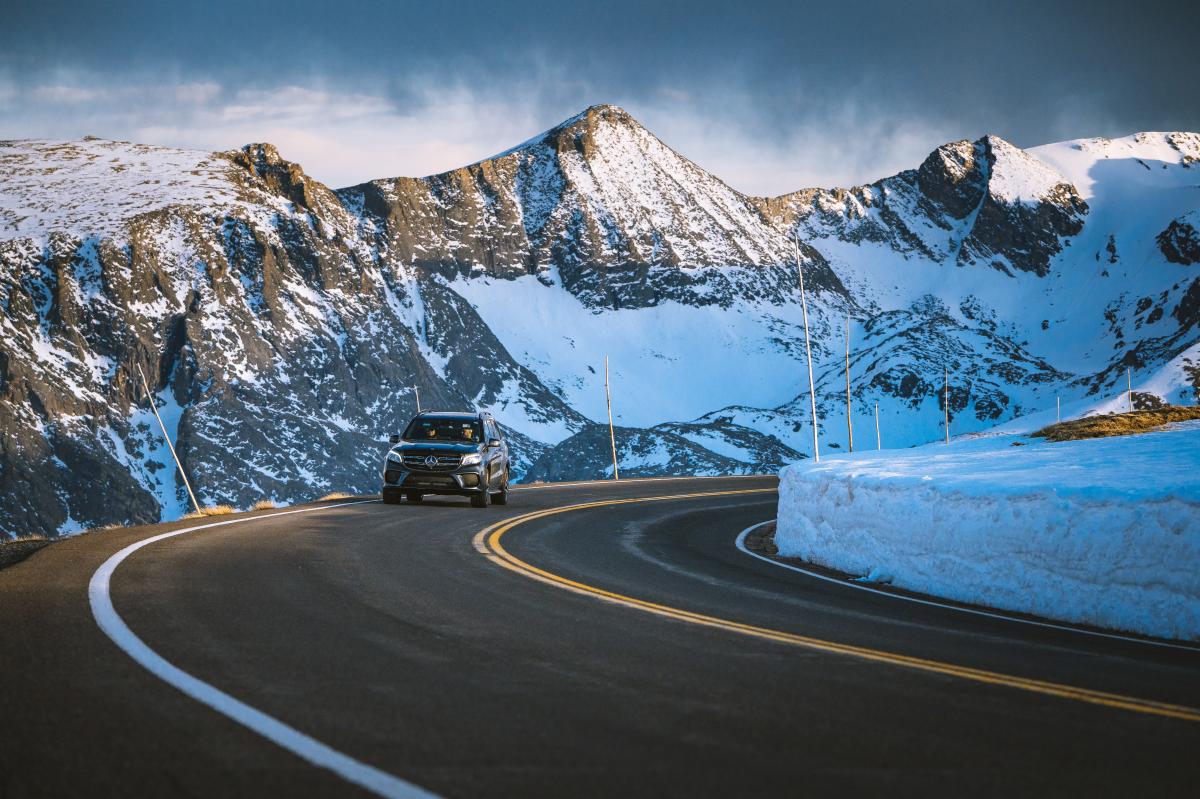 You can read more about tree harvesting rules and information, as well as view a map of harvest locations through this link. 
Happy harvesting!