Estes is full of outdoor adventure year-round. Winter brings snowshoeing, backcountry skiing or splitboarding and ice climbing. It also brings a Hallmark town to life. All those outdoor activities are great, but so is cozying up in a real-life snow globe. Hygge is a Danish and Norwegian word that embodies the mental state of being comfortable. Helped to popularity outside the Nordic world, the word is the name of a song in the movie Frozen. No matter your opinion on the movie, it's always good to feel the comfort of hygge, and winter in the Rocky Mountains is an ideal place to find it.
The best place to start with cozy is your stay. While your mind might go immediately to a cozy cabin or cottage, that's not the end of the list! Any lodging with a view of the beautiful, snowy mountains (which is most all) while you're warm inside can do the trick.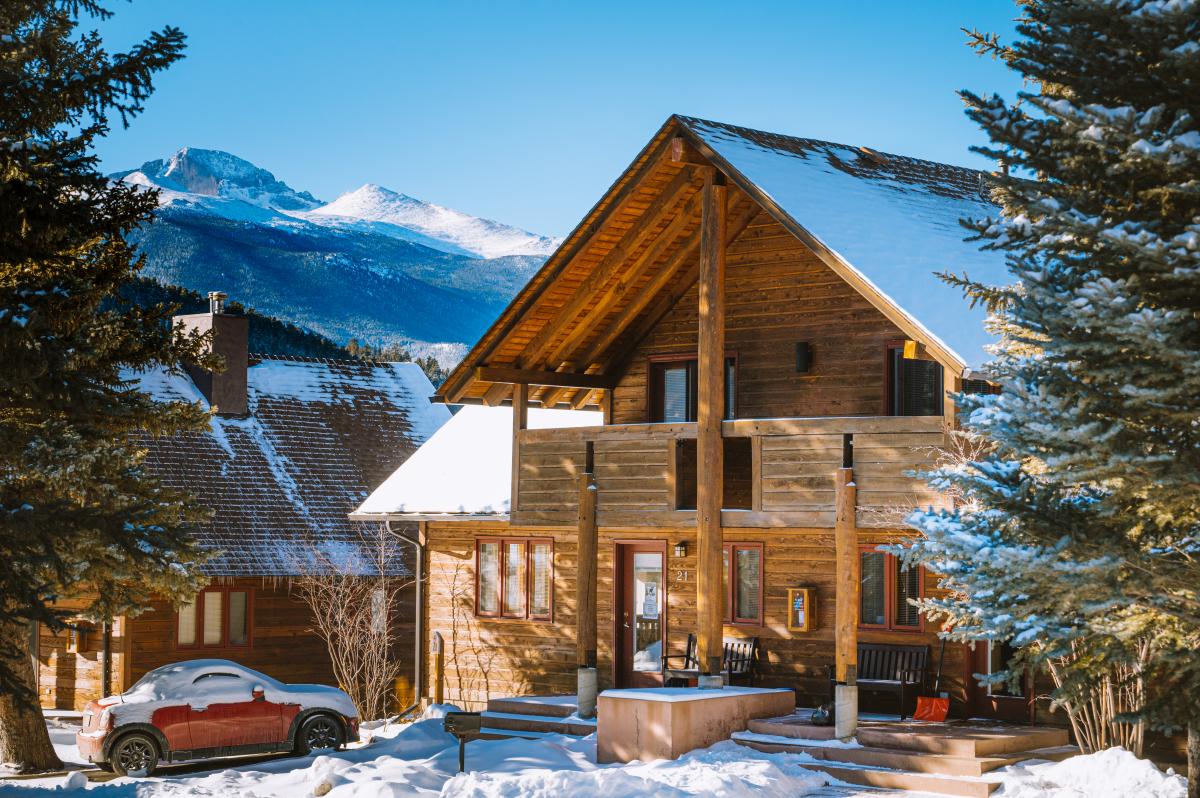 One other way to warm-up is to treat yourself with dinner and drinks. There's more than a handful of craft beverage options including beer, whiskey, wine and cocktails to warm your cockles. Plus, a myriad of food for whatever you need to fill you up.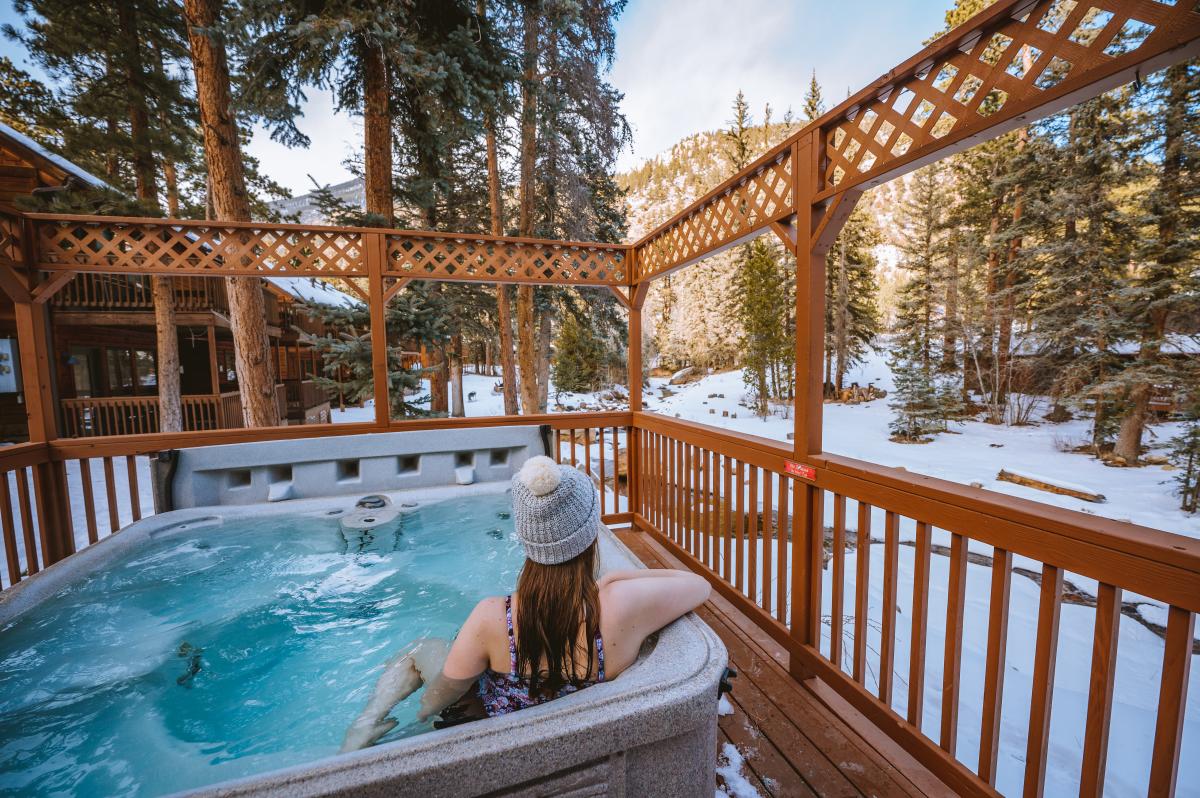 Whether you're warming up after a day of play in the snow, or winding down after enjoying the town – a great place to stay cozy and enjoy the crisp air in a hot tub. Fire places, pits and heaters can also help you enjoy the winter weather (or views) whether you're enjoying the winter inside or out.