When you think of "cozy mountain vibes", does your mind go straight to bundling up by a fire? Ours does. Sometimes the fire is the main attraction and sometimes it's there to add charm to your dinner – these are a few of our favorite spots to warm up. 
The Stanley gives you a warm welcome as you walk into the lobby with its two grand fireplaces. Grab a drink from the Whiskey Bar, settle into one of the cozy chairs and you'll feel right at home … but with more whiskey to choose from.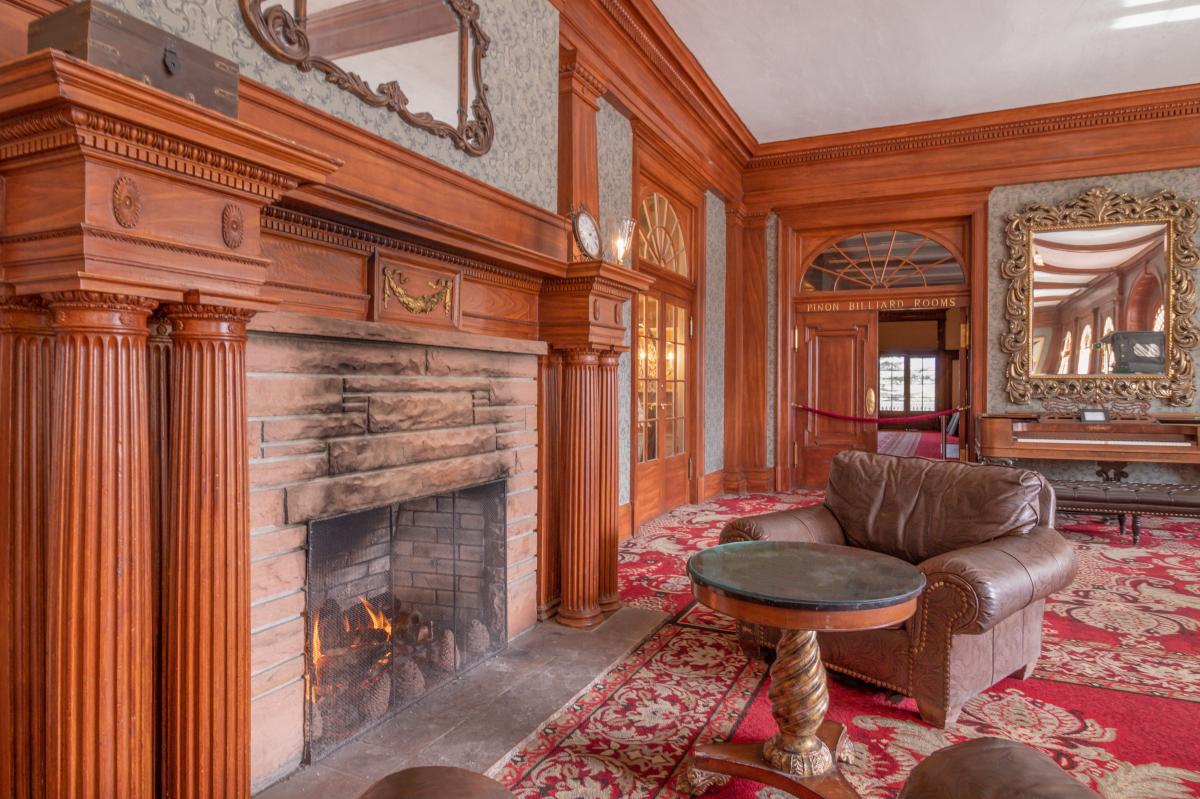 Once your coffee is ready and you've browsed through Inkwell's assortment of journals and gifts, set up shop by the fire downstairs and lose track of time. 
The fire and the pianist (who plays every Friday and Saturday) in the lounge get along quite nicely and are the perfect accent to your dinnertime conversations. 
Located along the Riverwalk, this Italian favorite boasts an elegant chance for you to muse at its fireplace while you choose between pizzas and pastas – life can be so hard!
Connected to the Ridgeline Hotel, enjoy burgers and milkshakes before heading outside to the fire pits where you can work on perfecting your s'mores skills! If you're making a weekend out of it, the s'mores supplies come with your stay.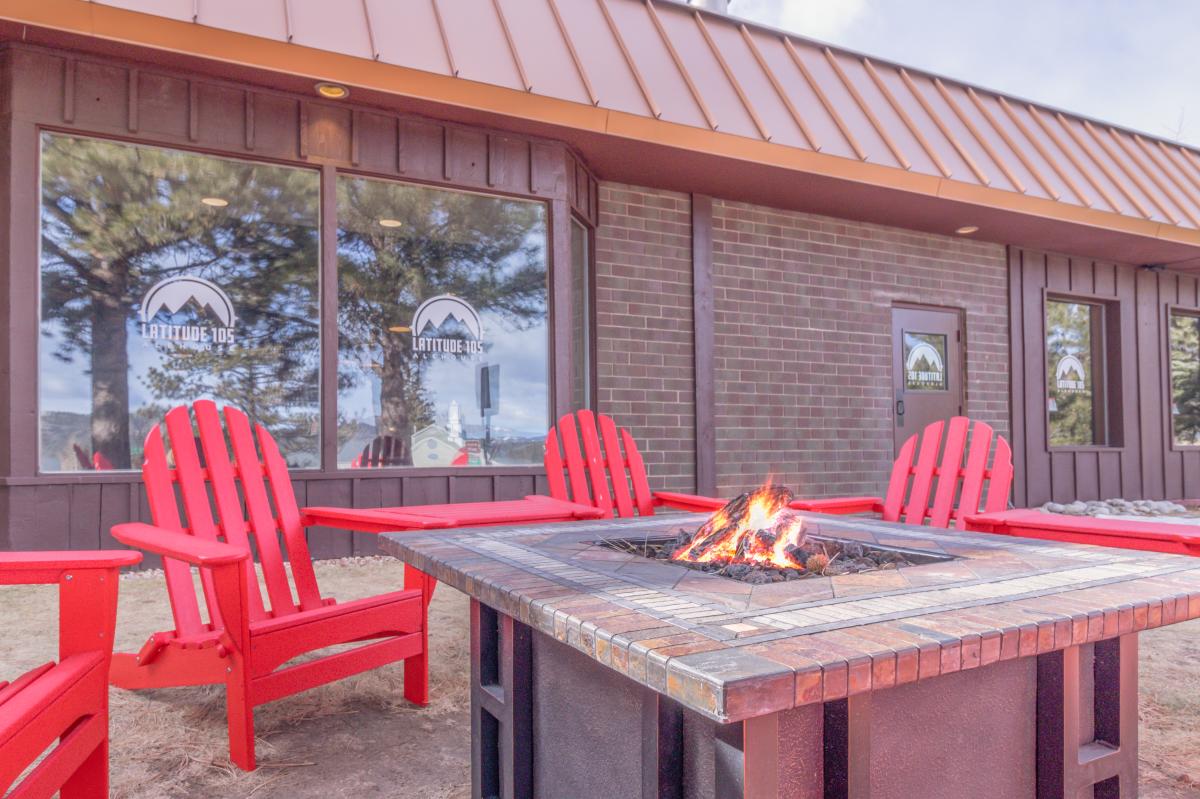 Looking out on Lake Estes, play a competitive game of bags before making nice with your opponents by the fire pits. Sitting by the fire is already a "hard to beat" view; but now put some mountains and a lake behind it.
The Elkins fire pit comes with a view as well as whiskey to warm you up on the insides while the fire takes care of the outsides!
While these places don't have fireplaces, they do have heaters that will do the trick. Stop by Lumpy Ridge Brewing Co. or The Barrel to be convinced. 
Never want to leave the fire's side? Find a place to stay and make it a reality.