There's this push and pull when we go on vacation between a love of eating out and the longing for a home cooked meal. Experiencing the foodie scene of a new place is part of the "vacation package" but I know that when I return home, one of my bigger exhales is eating a home cooked meal. We want to be apart of that exhale so we gathered a few recipes that incorporate local ingredients that will ease your post-vacay blues.
Appetizer: Bacon Honey Whiskey Turkey Meatballs
Using ingredients from Smokin' Dave's BBQ, Elkins Whiskey and Once Upon a Hive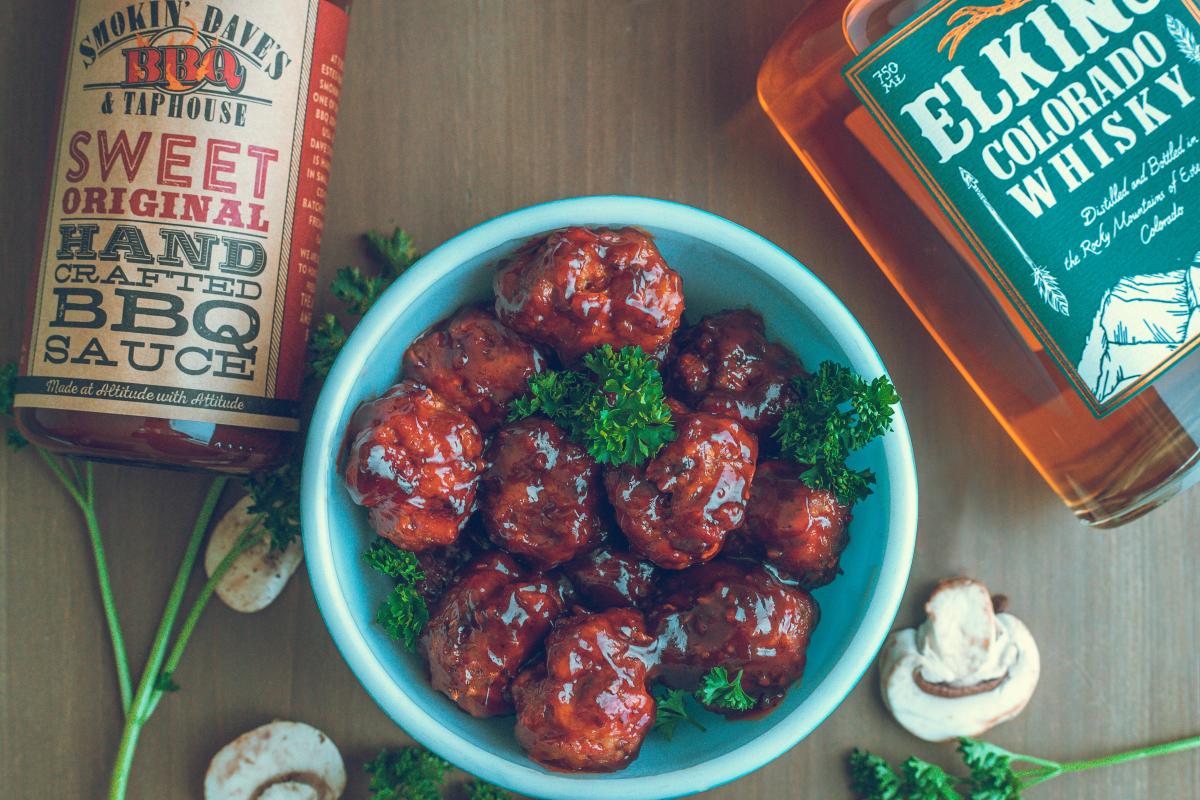 Ingredients
6 strips of bacon
8 ounces of mushrooms
16 ounces ground turkey
1 hot Italian sausage link, casing removed
Salt and pepper to your liking
1 teaspoon chili powder
3 garlic cloves, minced
¼ cup fresh parsley, chopped
3 fresh basil leaves, chopped
½ cup breadcrumbs
Honey Whiskey BBQ Sauce
Preheat oven to 400 degrees and line a baking sheet with aluminum foil & spray with non-stick cooking spray. 
Chop up the mushrooms, bacon & sausage.  
Place the mushroom, bacon and sausage mixture into a medium mixing bowl along with the ground turkey, salt, pepper, chili powder, garlic and breadcrumbs. Mix until combined. 
Scoop the mixture into balls and place onto the baking sheet.
Bake for 20 minutes.
Honey Whiskey BBQ Sauce:
Whisk together the water, Smokin' Daves BBQ sauce, Elkins whiskey and honey from Once Upon a Hive in a large skillet. 
Simmer over medium heat for 5 minutes and then add the cooked meatballs in.
Simmer over low heat for 15 minutes or until the sauce has thickened.
Serve with fresh parsley!
Main dish: Beer Braised Carnitas 
Using ingredients from Rockcut Brewing Co.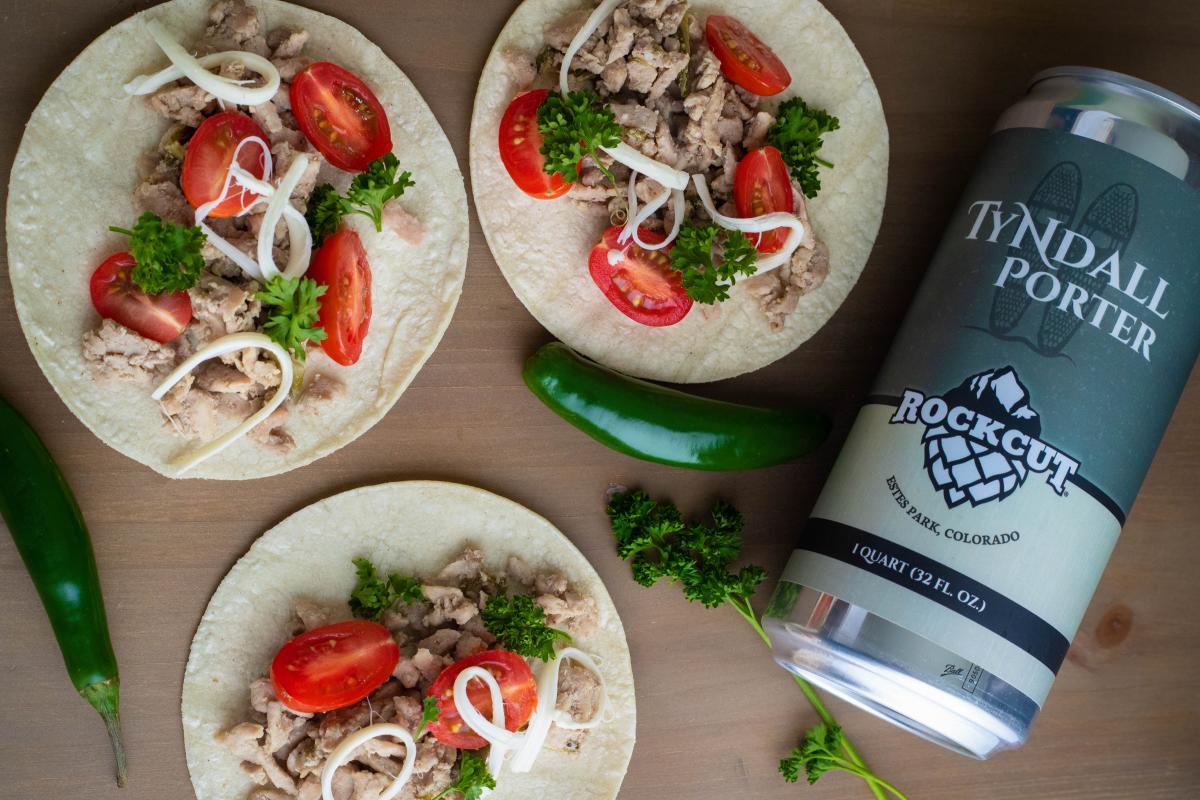 Ingredients:
2 dried chiles
4 pounds skinless, boneless pork shoulder, cut into 2-inch pieces
12 ounces your choice of beer- we used Rockcut's Tyndall Porter! But there are lots of breweries in town to choose from.
4 garlic cloves, lightly crushed
4 teaspoons salt
Toast chiles in a large pot until slightly puffed and lightly darkened on both sides, about 2 minutes. Remove from pot, stem chiles and half lengthwise; discard seeds.
Bring chiles, pork, beer, garlic, salt and 1 cup of water to boil in same pot. Reduce heat, cover, stir occasionally until pork is fork-tender ~60-80 minutes. 
Uncover pork and let simmer until water evaporates and the pork begins to brown ~20-25 minutes. Continue to cook, stirring frequently until pork is  shredded and browned ~10-15 minutes. 
Add 1 cup of water to pork, cook for about 1 minute.
Serve however you want! We made them into tacos but have a feeling they'd be good on anything.
Drink: Raspberry and Thyme Hot Toddy Punch
Using ingredients from Elkins, Rocky Mountain SereniTea, and a mug from Kind Coffee
Ingredients
1 black tea bag from Rocky Mountain SereniTea
1 lemon, thinly sliced
1 orange, thinly sliced
1 ½ teaspoon sugar
½ teaspoon cloves
2 sprigs thyme
1 shot (3 tablespoons) raspberry liqueur
1 shot (3 tablespoons) Elkins whiskey
1 ½ teaspoon lemon juice
Bring 1 cup of water to boil
Add tea bags, lemon and orange slices, sugar, cloves and thyme; simmer, covered for 10 minutes.
Remove from heat and discard tea bags.
Stir in raspberry liqueur, whiskey and lemon juice.
Pour into a mug (we used a beautiful mug from Kind Coffee), garnish with thyme and serve!
Hope you saved room for this super easy dessert! 
Dessert: Honey Cake
Using ingredients from Once Upon a Hive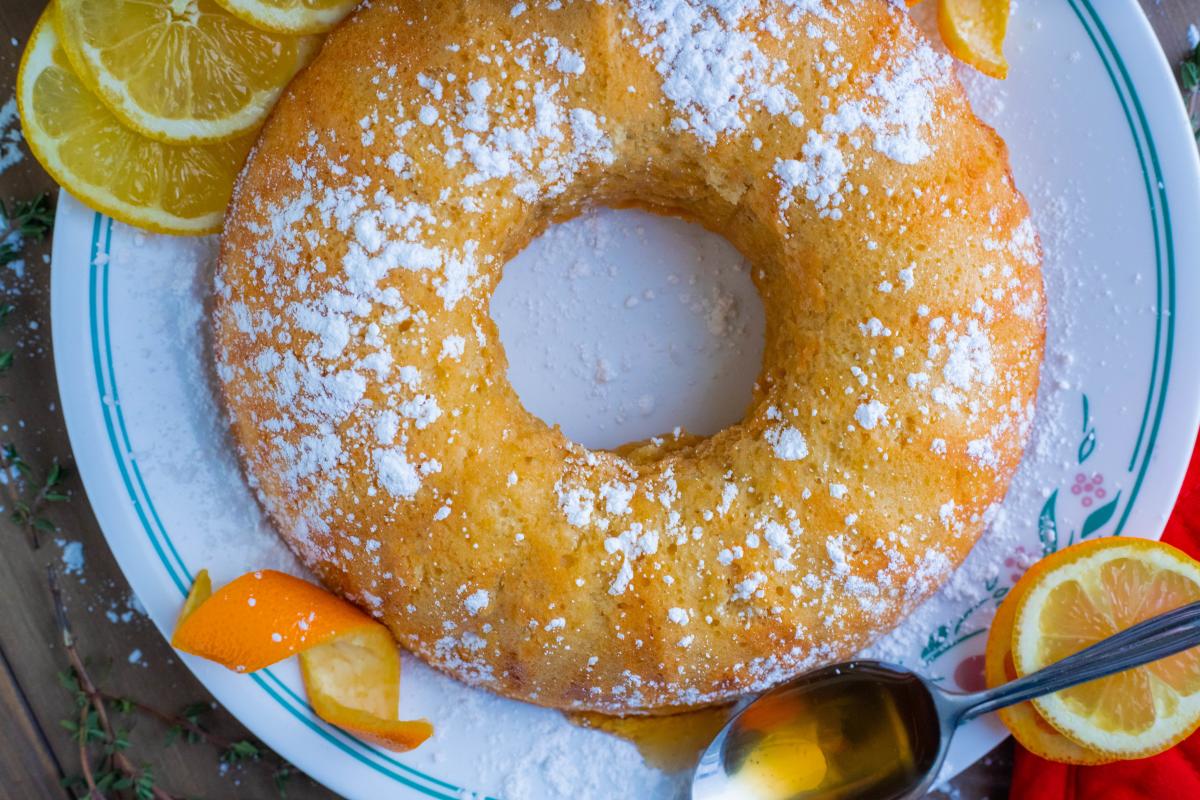 Ingredients:
1 cup Once Upon a Hive honey, warmed in a pot over hot water
4 eggs, beaten
1 ½ cups flour
1 teaspoon baking powder
Powdered sugar
Preheat oven to 375, butter and flour a cake pan.
Beat honey until frothy. Add eggs, flour and baking powder
Pour into cake pan. Bake for 20 minutes and check the cake, bake further until light brown on the edges. 
Sprinkle powdered sugar on top and serve!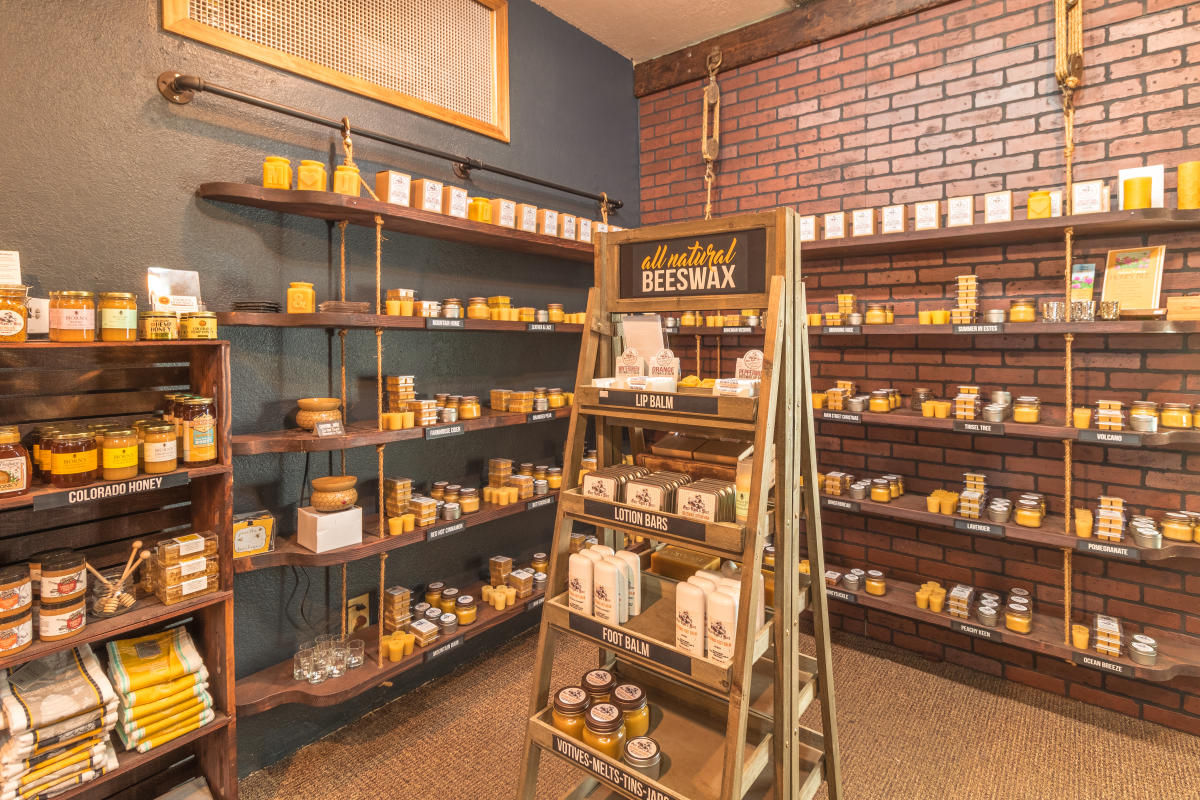 Buying local food is the gift that keeps on giving and supports the local shops at the same time.  This goes beyond food too, a lot of cool stuff is made in Estes. Tell us how you are incorporating local ingredients into your recipes!