There's no better place for a romantic getaway than in the heart of the Rockies
With wine and food of course
Visit Snowy Peaks Winery for a locally-made wine tasting then enjoy a 4-course dinner with optional wine pairing from Bird & Jim or enjoy your 4-courses at Twin Owls Steakhouse with a side of live music. While not every restaurant has a 4 course special, they are still serving mouth-watering food for dine-in and takeout, if a romantic picnic is up your alley – pick your feast here.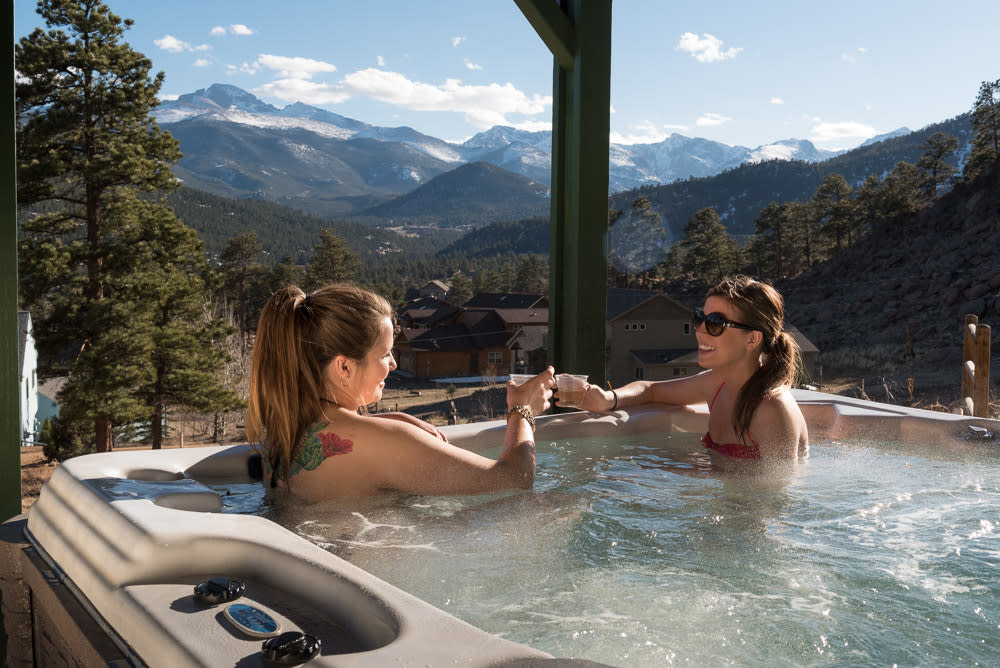 On a cozy long weekend
Cut out of work early for the week and make a long weekend out of it - there's plenty to do. Indulge in a couples massage at Elements of Touch Wellness Spa, where you'll find romance packages that will bring you closer together. Take it up a notch and see what other mentally relaxing activities you can add on for a wellness-style weekend. No matter what you plan to do to celebrate Valentine's Day in Estes Park, you'll want to find a cozy place to stay with a hot tub or a fire place as added bonuses.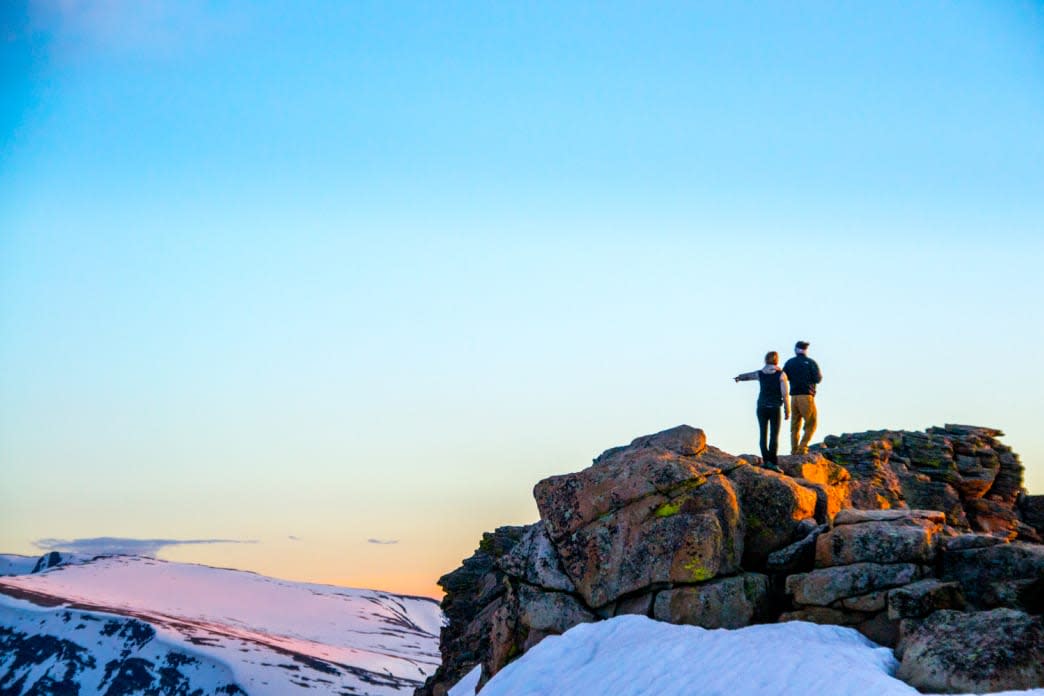 On an outdoor adventure
There are plenty of hikes and snowshoe trails to offer. Don't know where to start? Here are our favorite winter hikes as well as an intro to winter hiking. Seek out a frozen waterfall or gaze at the stars at Lily Lake. And if you two are up for some backcountry skiing or splitboarding, take a class or hire a guide from Colorado Mountain School or Kent Mountain Adventure Center - nothing reignites a spark like trying something new with an adrenaline guarantee. 
Check out our specials page and see if anything catches your eye.