Estes Park is lucky enough to have several energizing pockets bursting with personality outside of the well known and well loved Elkhorn Avenue. The Highway 7 corridor is one of them. This part of town has lots of cool places you shouldn't miss while you visit our beautiful mountain town. 
La Mexicana Carniceria and Mini Market 
La Mexicana is the one and only Mexican store in Estes Park. Offering your favorite authentic Mexican goodies, from candy and chips, to medicine and exotic herbal teas. Not only will you find everything you need for taco night, but you will be happy to know that they make their own salsas, tortillas, pan dulce and tamales in house! They also have a small menu where you can order a burrito, tacos and other bites to go, perfect for when you need to pick up  quick tasty Mexican grub and don't want to go to a restaurant. 841 Dunraven St, Estes Park, CO, 80517; (970) 577 1109; https://lamexicanaestespark.com/
Avant Garde Ale Works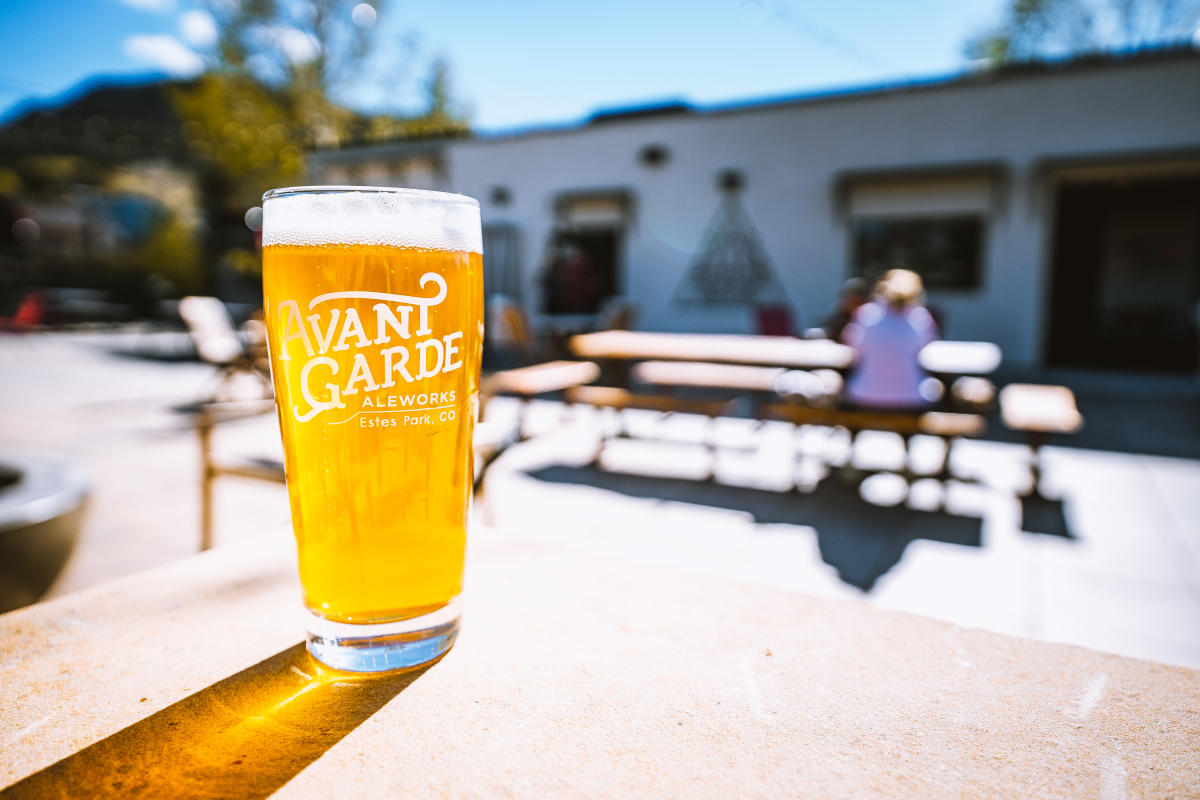 Located down the street from La Mexicana, Avant Garde is a great spot where you can enjoy those tacos you just got and pair with one of their fine craft beers. Tucked away behind Napa auto parts, it offers an inviting patio to hang out and enjoy good times with great views of Lumpy Ridge and you can even bring your dog! They usually have a food truck on site and there's always something going on whether it's live music, open mic nights, yoga on the patio, or something! If you're looking to host a small event in Estes Park, you should look into renting that cool patio with great beertending service and atmosphere. 920 Dunraven st, Estes Park, CO, 80517; (970) 591 2700; avantgardealeworks.com
Estes Between Friends 
Estes Between Friends is an upscale consignment shop where you'll find quality clothing, shoes, jewelry, home decor, collectibles, and other selected accessories. If you have extra stuff in good shape that you no longer need or use, Between Friends will sell it for you, not only at their physical store in town, but also on eBay, Facebook and their website. Help mother earth, reduce, reuse and recycle by shopping second hand, you never know what treasures you'll find and you'll be supporting local business! 433 S St Vrain Ave, Estes Park, CO 80517; (970) 765-7651; estesbetweenfriends.com
Lumpy Ridge Brewing Company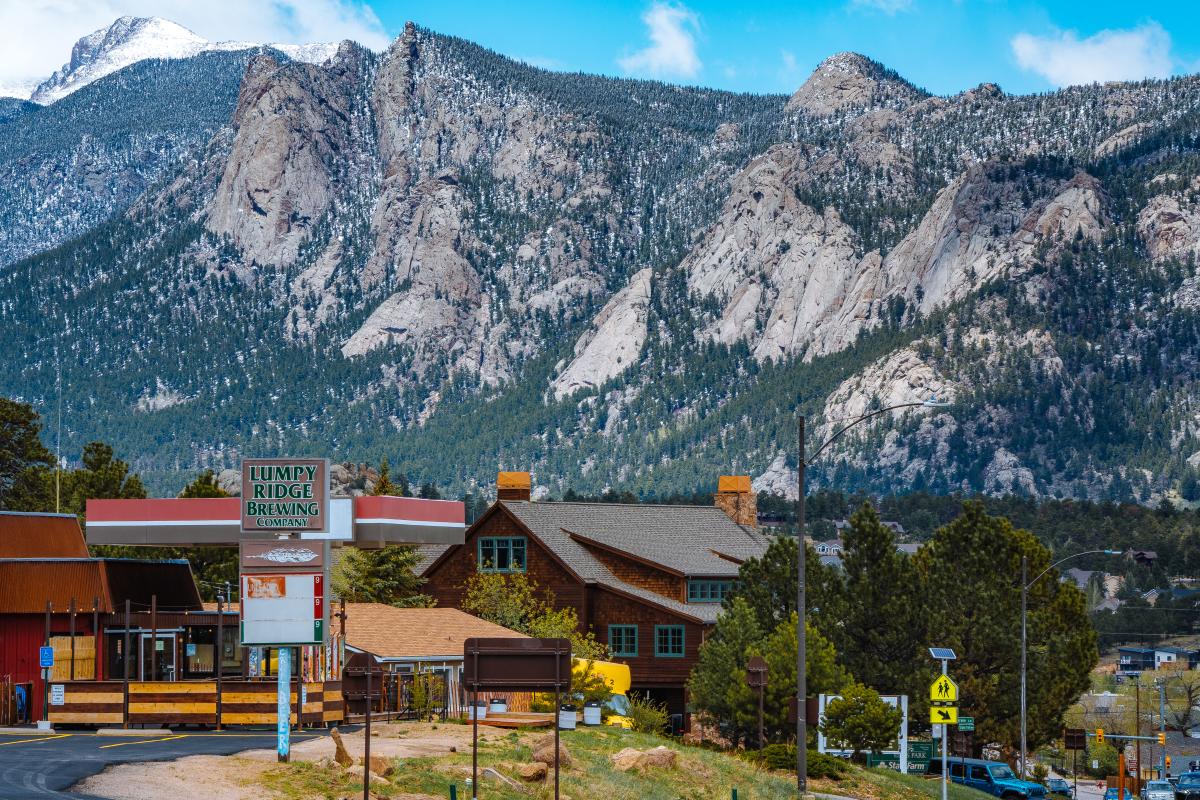 Lumpy Ridge Brewing is located right on St Vrain Ave, in what was once a gas station! Offering a cozy, family friendly patio space with amazing views of the Lumpy Ridge mountain range (reason for their name), and a buy one, get one free happy hour from 5-7 p.m. everyday! Arts, food trucks, live music and good times are always part of the mix at Lumpy, they update their social media everyday with happenings, so don't miss out! This year they've organized a series of Beer & Song Tasting events with Seven Keys Lodge, which is another place you must check out when you are visiting Estes Park. 531 S St Vrain Ave, Estes Park, CO 80517; (970) 235-1752; lumpyridgebrewing.com
Latitude 105 Alehouse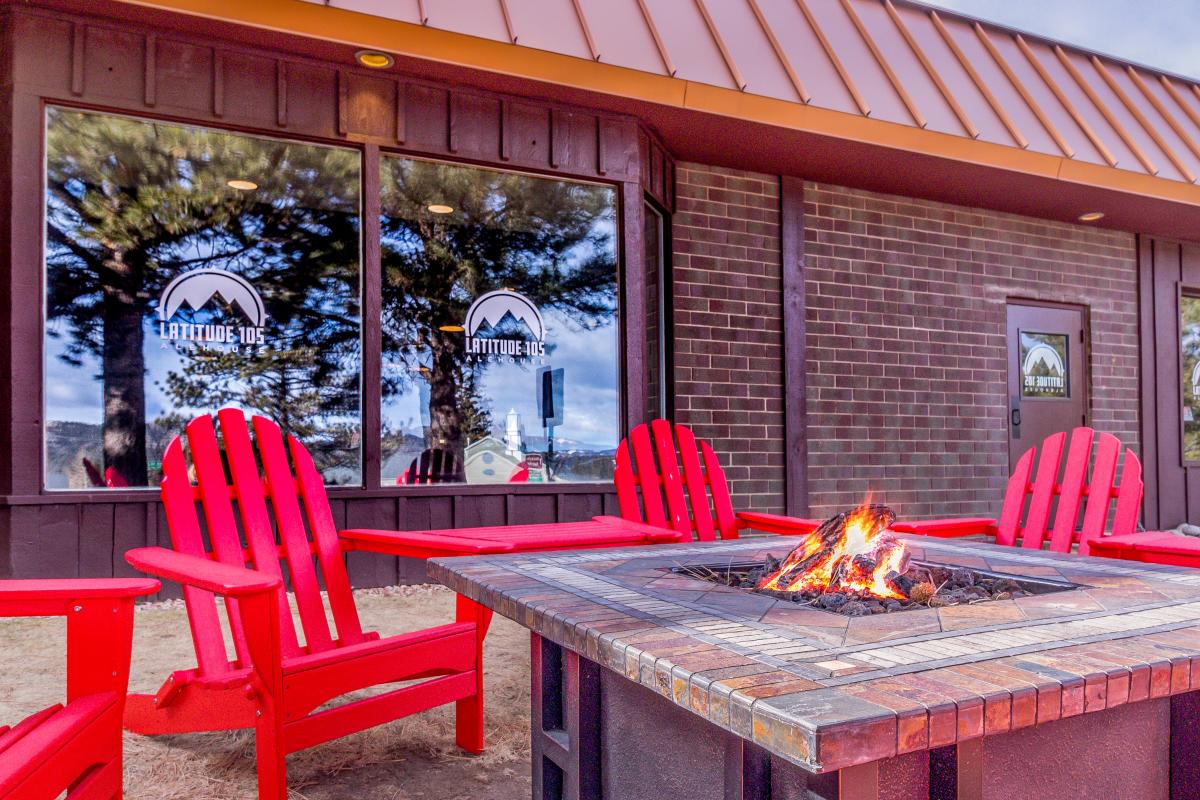 Latitude 105 is a lounge-like gastropub located inside the Ridgeline Hotel. A family friendly spot, serving tried and true favorites like burgers, nachos, wings and other yummy appetizers and comfort foods. You'll find pool tables, ping pong and board games to play with the family and friends while enjoying one of their signature cocktails or a local brew. Sweeten your evening with a s'mores kit, fire pits are available year round. 101 South Saint Vrain Ave., Estes Park, CO, 80517; 970-527-1500; ridgelinehotel.com/latitude-105
Check out these other places located along scenic St Vrain Ave or Highway 7, especially if you want to get away from busy downtown and experience the lesser known spots of Estes Park. 
El Mex Kal- Family friendly, authentic Mexican taste 
Cousin Pat's- Casual pub and eatery, open late night
La Cocina de Mama- Big portions, best prices and taste!
Dollar General- visit the dollar store with the best view in the country! 
American Legion- There's always something going on there!
The Bull Pin- Bowling & Sports Bar- Go bowling and enjoy a chill time.
Jazzercise Estes Park- Dance those extra calories off while enjoying the best view!
Estes Valley Community Center- work out, play, recreate, or just enjoy the hot tub, obviously with a great view. 
Eastside Food Store- You'll find those essentials you forgot, even late at night.
Here's a map so you can plan your tour around St Vrain Ave!
There is a lot to see along the scenic Highway 7. You'll enjoy views all ways as you drive up the mountain and leave Estes Park, passing along Lily Lake, beautiful Camp St Malo, Wild Basin Area of Rocky Mountain National Park, ending your tour in Allenspark, where you must check out The Old Gallery.  It is a one-of-a-kind center for community, arts and visitors. Think of it as a visitor center that is also a community center that hosts special events like art shows and concerts, but they also give back to the community by providing a community food bank, a community closet, free playground and more.