If you've been to Estes you've likely explored East Elkhorn Ave (the main street in Estes Park's downtown), or at least driven past - but there's plenty more to see and do on West Elkhorn. More shopping, restaurants, bars, art, galleries and even an outdoor amphitheater that doubles as a rock climbing crag.
East Elkhorn turns to West Elkhorn when it's no longer Highway 36. You're likely familiar with the intersection, as it's the home of the stoplight that takes you left (south), toward the Beaver Meadows entrance of Rocky Mountain National Park. You've surely seen all the shops on East Elkhorn on your way through town, but West Elkhorn has its own offerings, including shopping, art, food and drink.
Food & Drink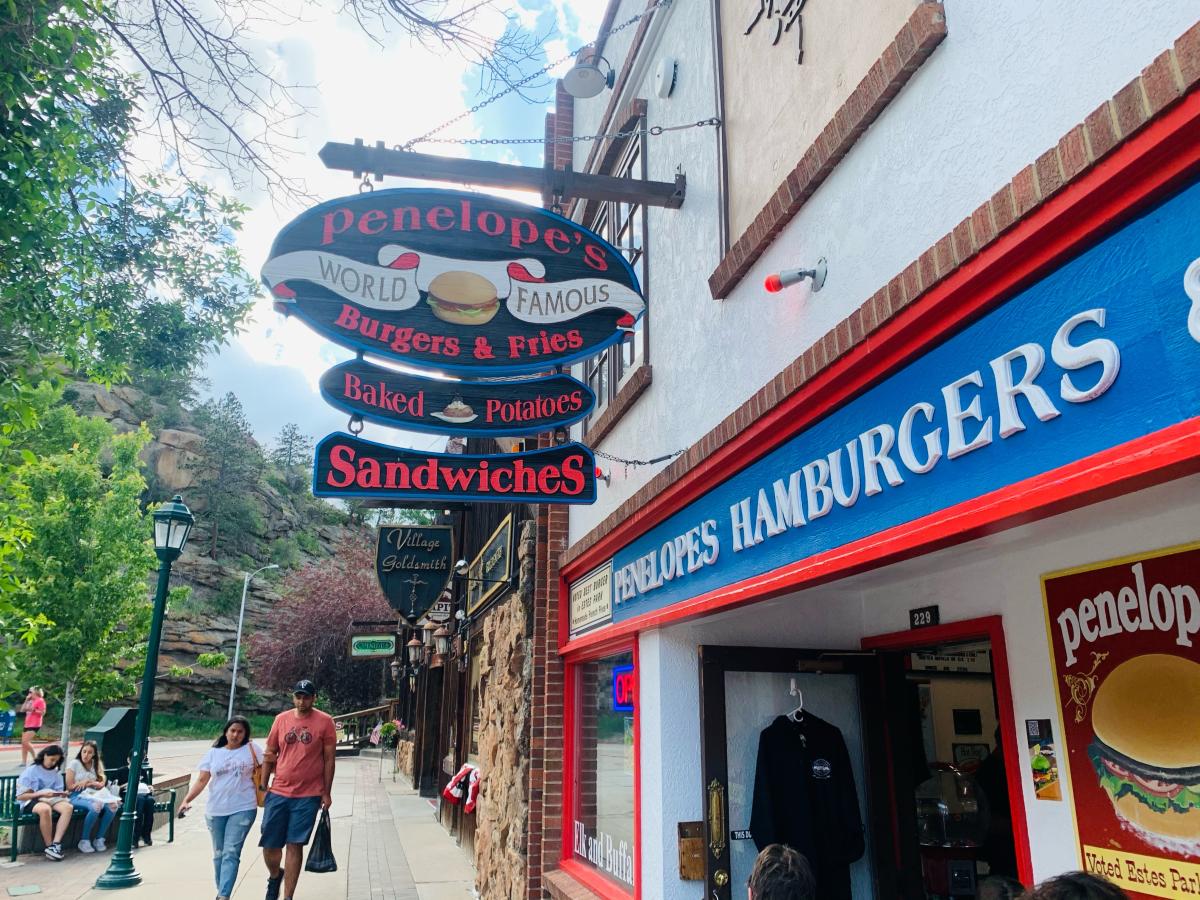 Coffee shops and breakfast spots. American food, burgers and pizza await. Bars to quench your thirst. Candy and taffy for the sweet tooth. All available along West Elkhorn. 
Shops
Of course, you can find tee shirts and souvenirs to commemorate your trip or a gift to those who couldn't make it this time. There are also fine jewelry shops. Clothing, leather goods and buckles to peruse. Plus the opportunity for an old-time photograph. The shopping on West Elkhorn offers something for everyone.
Art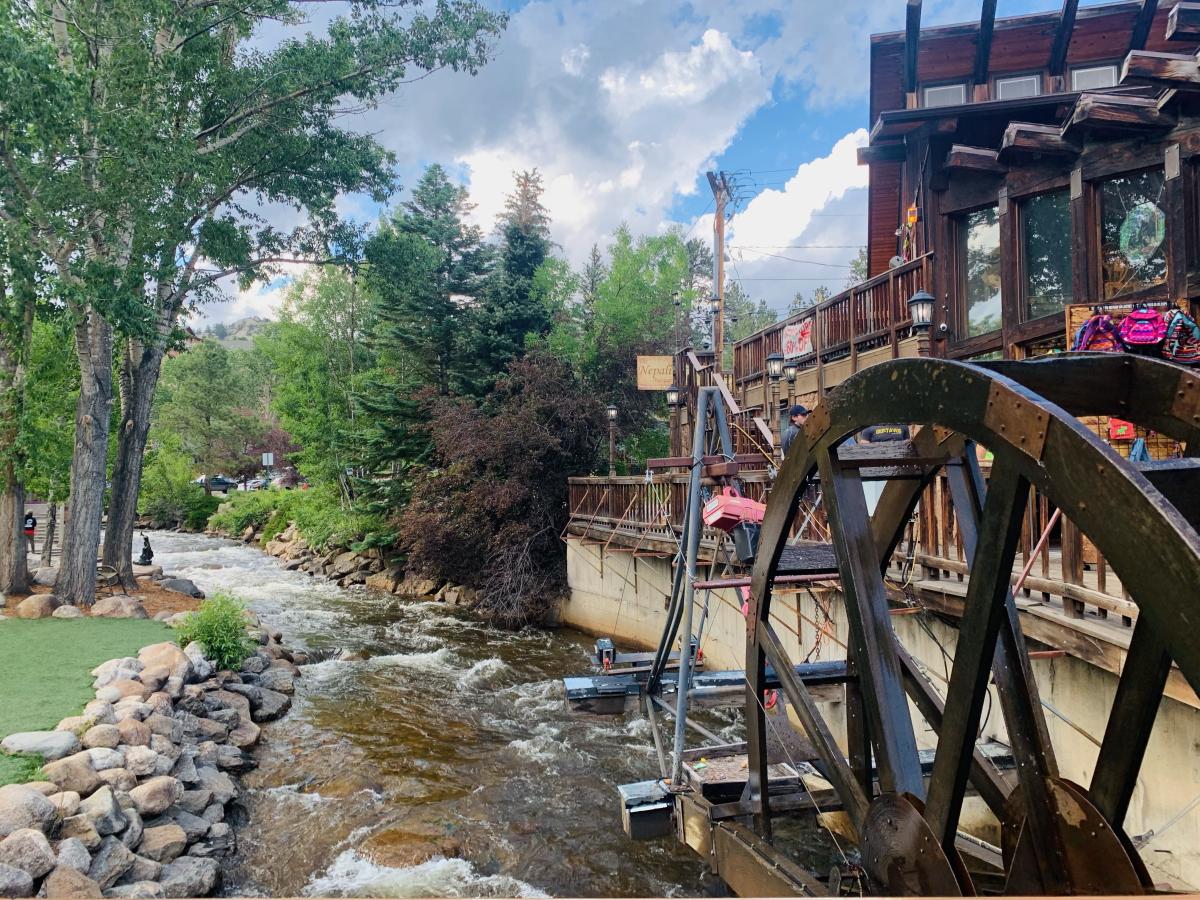 There's plenty of art to see on West Elkhorn. Bronze sculptures, like Wishful Thinking (Cowboy in the River), beckon. Check out this blog for the full list in Estes, and numbers 5 and 6 specifically on West Elkhorn. The Water Wheel is not only a gift shop, but features an actual water wheel in the river. It's a great spot to enjoy the sounds of Fall River, and very nearby the previously mentioned bronze statue and a wonderful little playground for the kids to enjoy. Speaking of play…
Performance Park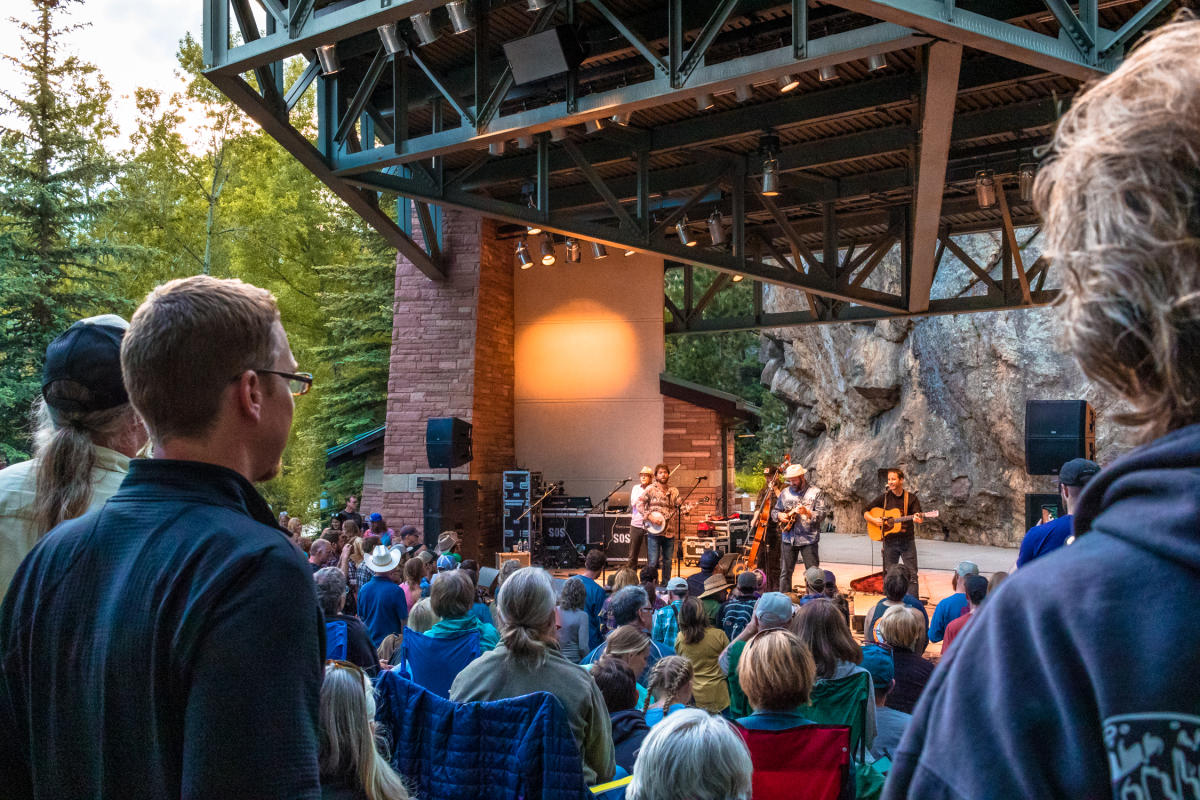 It's not the same as playground "play" but there are play options at Performance Park. An outdoor amphitheater with a dramatic wall of rock serving as the background and you can catch live music. If there's not a performance taking place on the stage, you can take advantage of the backdrop and do some climbing on the rock wall. Plus, don't miss Mrs. Walsh's Garden across the street if you're visiting in the warmer months. Home to many native plants, something is likely to be blooming during your visit.
Parking/Getting There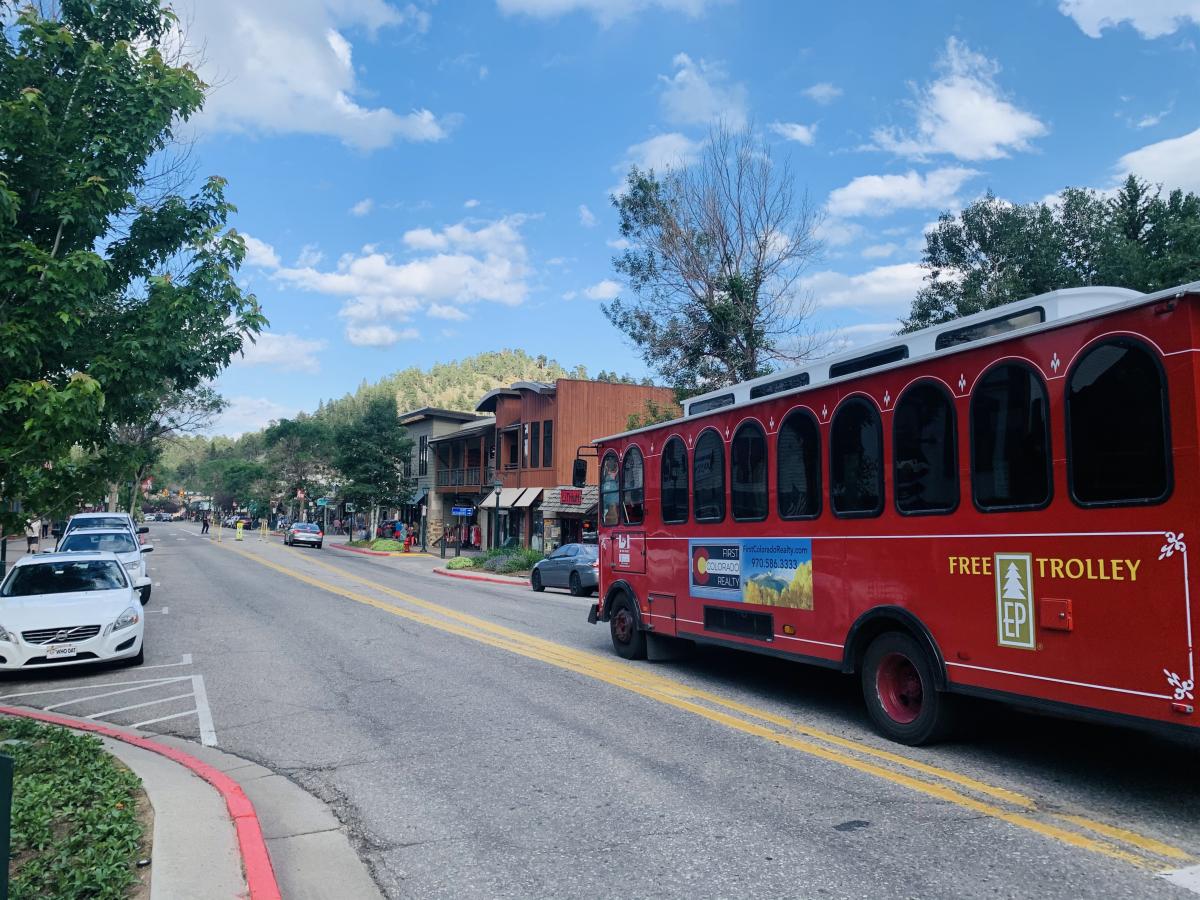 There's all-day free parking in the Performance Park, Spruce and Big Horn Lot very near West Elkhorn. Paid parking ($2/hr) is available in the Tregent and Wiest lots. You can also park at the Estes Park Visitor Center and Parking Structure (free) and stroll the entirety of Elkhorn downtown. Alternatively, hop on a free seasonal shuttle at the parking structure, or at the Events Complex Park-n-Ride to get to West Elkhorn. Full details here.
Lodging
There are plenty of lodging options on or just off West Elkhorn, so you can make it your home as you explore that end of town and the rest of Estes. Plus, many of these places are right along the serene Fall River. No matter where you stay, West Elkhorn is worth your time.
Ready to explore West Elkhorn? Book your trip today: