Editor's Note: Joey Schusler is a professional adventure athlete, mountain biker, photographer, and award-winning filmmaker who has been a passionate member of the outdoor industry for more than a decade. As a Boulderite, he's spent time in and around Estes, but never with his biggest passion, mountain biking. Athlete in Residence brought Joey to the Estes Valley to find out whether or not there's any mtb-ing to be had. Spoiler alert: he found it.
Getting invited to be the athlete in residence for Estes Park this fall has been truly an honor. Growing up in the mountains just a quick drive to the south, it's always been a place I've visited and explored. In recent years, I've spent a fair amount of time skiing the endless wild terrain and alpine environments of Rocky Mountain National Park. I'm thrilled to have had the opportunity to expand my knowledge of the area with a week of exploring some of the great new and old mountain biking offerings around the valley. As a mountain biker, there's no better feeling than finding new trails in the backyard to add to the go-to ride list. I was so psyched to see what the trail networks up outside of Estes Park had to offer. Raw trails, tons of vert, no crowds, and some spicy features that kept me on my toes. I can't wait to share these newfound trails with friends.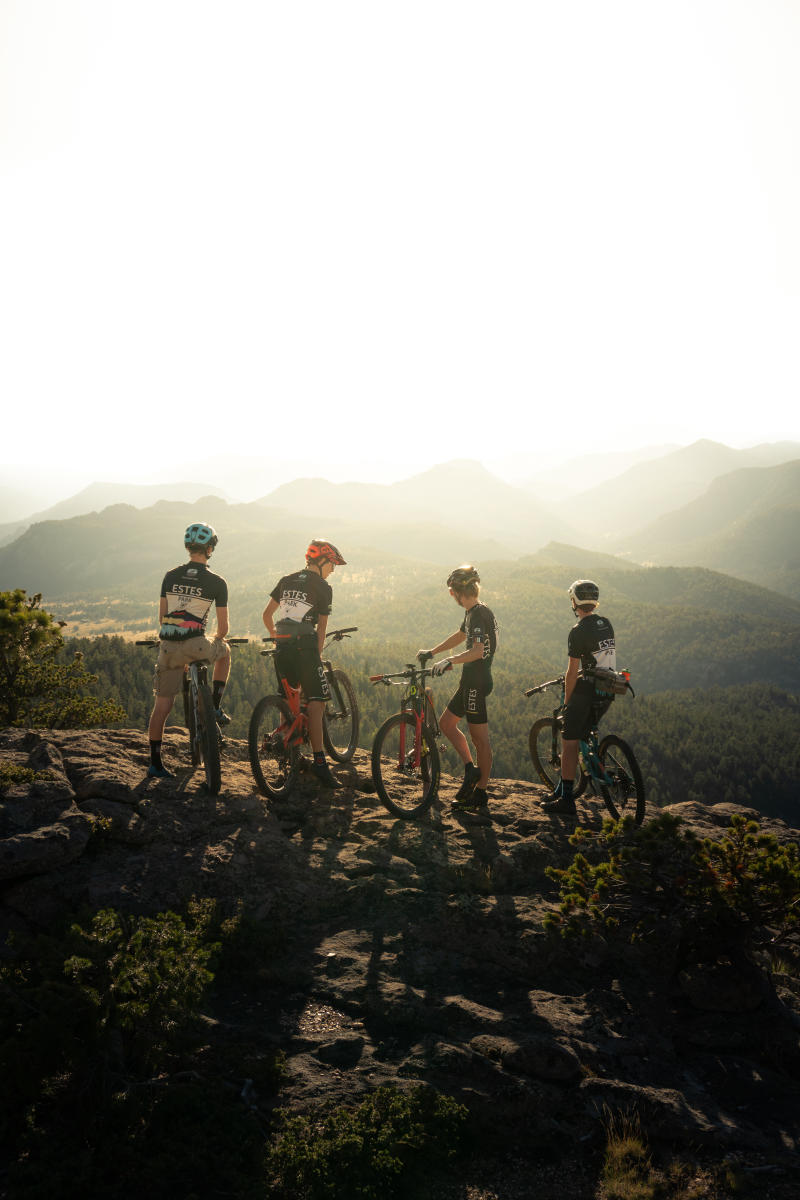 The highlight and grand finale of my athlete residency was getting to ride with the local high school mountain bike team. I can't believe the level at which high school kids are riding at these days. The future of mountain biking is so incredibly bright. It brought me back to that feeling of getting out of school for the day, throwing a leg over the bike, and going as hard as possible with all that pent up energy from sitting behind a desk all day – Unbridled joy and stoke once you hit the pedals.
My time as athlete in residence for Estes Park so fun and enjoyable, and I can't wait to spend more time up in the area for many years to come.