James Frank is an accomplished visual artist of the natural world. His photographs have been used in advertising for national companies, and receive wide publication in all media. Learn more about James in his Artist Profile below or check out James Frank Photography.
Age: 62
Artform/Known for?
Photography of the landscape and nature is what I'm known for best.
How long have you lived in Estes Park?
38 years
Where is your hometown?
I'm at home in Estes Park, but grew up in Ohio and attended college in Nebraska. I took "go west young man" to heart.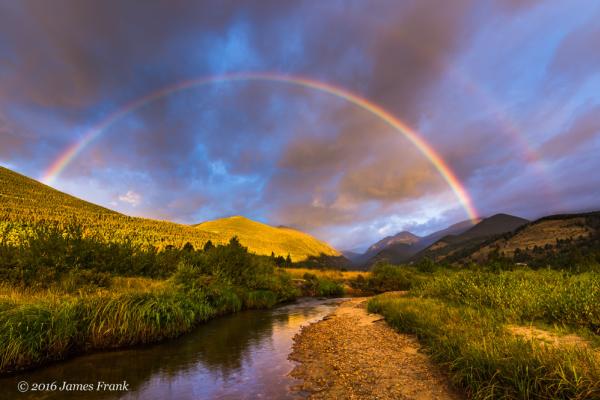 How long have you been a photographer?
I licensed my first photograph for use on post cards and in calendars in 1980. I began the joys of discovery through photography about 10 years before that. Over the decades many of my photographs have appeared in print publications and on-line in many countries around the world.
Why did you start photographing?
I've been both a musician and photographer.I ended up choosing photography as a life-long career, yet music remains an inspiration and escape. I'm inspired by nature and by how things work together visually. I'm inspired by people, the visage they carry, and the wonderful things they build. I'm inspired by stories of people who do great things. I'm inspired by places which are alive with historic, cultural or spiritual significance.
Who are some of your influences?
Great photographers of the 20th century like Ansel Adams, Elliot Porter, Art Wolfe, Frans Lanting, and Freeman Patterson are influences for sure.
What has the process been like making a name for yourself in Estes Park?
It's more like making and re-making. Every career goes through phases, although my interest in the landscape and nature is steadfast throughout. Making a name for oneself is an ongoing process, always changing and hopefully always growing.
What do you hope to do with art in the future?
I enjoy being an integral part of the growth of the arts in Estes Park. I would hope to be part of the arts in Estes for a long time to come, helping to build recognition of the quality of art available in the area. I would like to be instrumental in helping Estes Park becoming an arts destination. I also hope to travel and explore new places, and by creating images of those places receive wider recognition as a fine art photographer.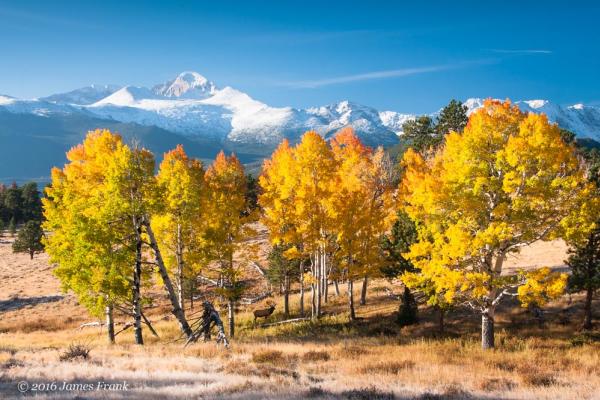 What's your favorite spot/place in Estes Park? Why?
My favorite place in Estes Park is the Knoll Willows Nature Preserve, with Lake Estes and the Riverwalk coming in a close second and third.
What is the best part about being an artist in Estes Park?
I enjoy meeting and speaking with customers at my fine art gallery, Aspen and Evergreen. I also enjoy sharing what I've learned about making and presenting photographs.
What do you do around Estes in your free time?
High on my list is enjoying the events we have happening in Estes Park, treating my taste buds to some of our local fine cuisine, and hiking or snowshoeing the great trails through the beautiful forests, meadows and tundra we enjoy in our backyard called Rocky Mountain National Park.