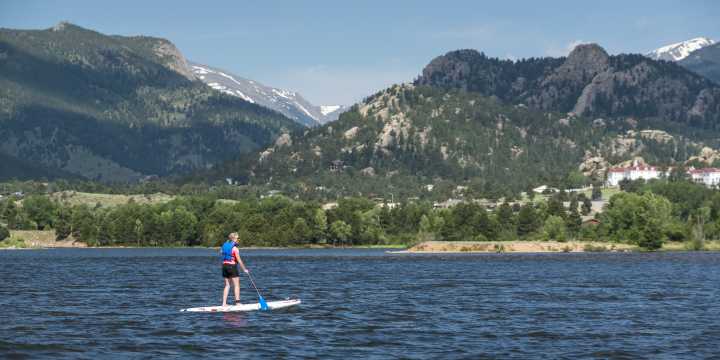 Lake Estes
Chances are you spotted Lake Estes on your drive into town, but what is there to do there?
Lake Estes offers the obvious things any Colorado mountain lake would - fishing for beautiful trout, paddle-boarding, kayaking and boating. The Lake Estes Marina offers rentals of kayaks, paddle boards and even a pontoon boat to get you out on the water.
Lake Estes is ringed by the 3.75-mile, aptly named Lake Estes Trail. Perfect for a stroll to enjoy the water and Continental Divide views, or the frequent wildlife sightings. You can also rent a bike from the marina, or bring your own!
Estes spotlighT
estes SpotlighT