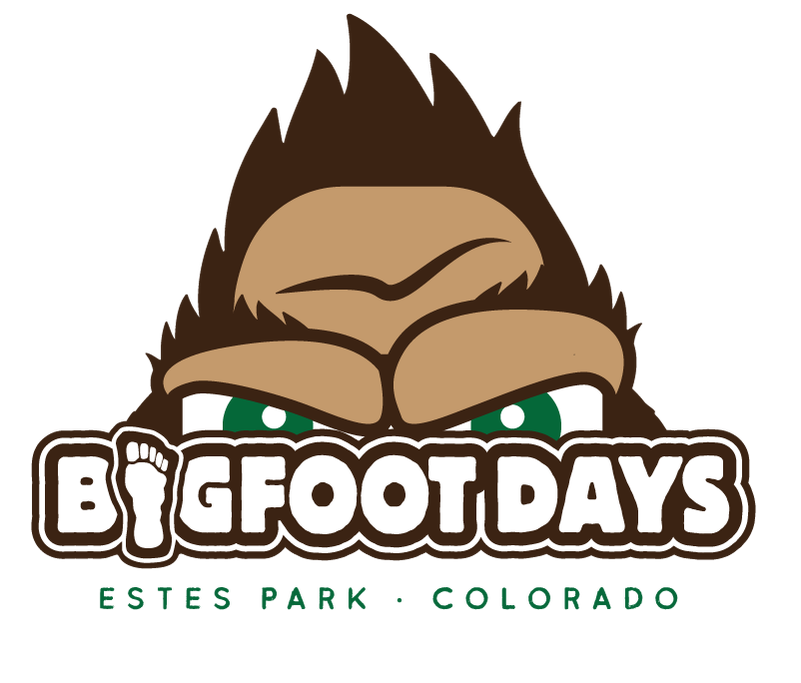 Estes Park Bigfoot Days
April 12-13, 2019
Weather update: 
Due to potentially icy conditions on the course, Saturday's 5k Bigfoot Race is cancelled. The rest of the festival will be go on as scheduled from 10 am to 4 pm in Bond Park.  This free event includes live music, vendors, big wheel races, a beer garden, and a chance to meet and learn from some of the country's most celebrated Big Foot experts. Visit EPbigfootdays.com for more information.
Bigfoot Dinner - Friday, April 12, 6-9pm
Hosted at the Estes Park Resort, this Bigfoot-themed dinner will feature food, drinks, live music, celebrities, and of course, food. Devin Baize will grace your ears with acoustic pickin' and a soulful voice. James "Bobo" Fay, who has dedicated his life to researching, exploring and finding bigfoot. Dr. Jeff Meldrum, Professor of Anatomy and Anthropology, has taken a strong interest in bigfoot, as an expert on foot morphology and locomotion in primates.
Tickets are $80 each and can be purchased through the EP Resort at 970-577-6400
Bigfoot Days 5-Mile Run - Saturday, April 13, 8am
Starting and ending at Town Hall, you'll take a scenic loop around Lake Estes - don't forget to take in the views of the Continental Divide and Lumpy Ridge between breaths. Register to run here.
The Main Event - Saturday, April 13, 10am-4pm
30 Vendors and Food Trucks
Western Heritage Beer Garden
James "Bobo" Fey and Dr. Jeff Meldrum will be available for photos and other activities
Live music from SolPride from 10am-12pm, and That Damn Sasquatch form 1:30-4pm
Bigfoot Calling Contest - 12pm in Bond Park. Celebrities and local experts will teach about bigfoot calls before allowing you to compete and be judged by the experts
Bigfoots in Estes Park - 11am & 2pm in the Town Hall Board Room. Local experts will present a slideshow and do a Q & A about bigfoots in the surrounding area
Bigfoot Tours - 10am, 11:30am, 1pm & 2:30pm Wildside 4x4 will be running special 70-minute bigfoot tours
Bigfoot Dance Off - 3pm, in front of the stage
Bigfoot Bigwheel Races - throughout the day in front of Town Hall, race your friends and family to see who could outrun bigfoot on a bigwheel
Bigfoot Obstacle course - throughout the day, put on the provided bigfoot costume and see who's the speediest bigfoot
Bigfoot Hotspot Map - go on a self-guided bigfoot tour throughout Estes Park
Party with Bigfoot - information on an after party coming soon