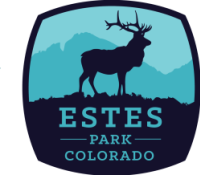 Media Contact:
Claire Molle
claire@visitestespark.com
Heidi Barfels
Heidi@vistestespark.com
10 Ways to Celebrate the Great Outdoors in Estes Park this Summer
Gateway To Rocky Mountain National Park Offers Fresh Air Fun For All Ages & Experience Levels
ESTES PARK, Colo., June 21, 2023 – Summer is here and Estes Park is gearing up for another exciting season of extraordinary outdoor experiences in the heart of the Rocky Mountains. Whether you're a seasoned adventurer or just looking to explore the natural world, Estes Park has something for everyone. Here's some inspiration to get your summer off on the right foot.
Good To Know: Through Oct. 22, 2026, Rocky Mountain National Park has implemented a timed entry permit system. To visit the park, you'll need a timed entry reservation (available at www.rec.gov) and a park pass or entry fee (available in person or online at www.go.nps.gov/RockyFees). Full details can be found here. 
1. Drive To The Top Of The World
There are scenic drives … and then there's Trail Ridge Road. Open now through October (pending early snowfall), the highest continuous paved road in the U.S. takes motorists 12,183 feet above sea level, offering spectacular Rocky Mountain National Park (RMNP) vistas from virtually every angle. Near the top, make sure to stop in at the Alpine Visitor Center for lunch above the clouds. And if you don't want to be behind the wheel for this (occasionally twisting and turning) journey, don't worry – the Rocky Mountain Conservancy offers Trail Ridge Road Bus Adventures.  
2. Get Out On The Water
Spread across 185 acres and surrounded by stunning mountain panoramas, Lake Estes is a magnet for on-the-water activities of all kinds. Stand-up paddleboarding (SUP) has become an increasingly popular summer adventure on the lake, attracting both longtime aficionados and newcomers. At the Lake Estes Marina, visitors can rent canoes, lake kayaks, stand-up paddle boards, motorized fishing boats, pontoon boats and paddle boats from roughly May 1 to the middle of September (depending on the weather).
3. Ascend A 14-er
Climbing a 14-er (a 14,000-foot peak) is a Colorado rite of passage for those who are properly prepared for the challenge. Longs Peak, Rocky Mountain National Park's only 14-er, is a 14,259-foot-tall behemoth. Be forewarned: It's not an easy trek and is only accessible during the summer. The Colorado Mountain School offers guided Longs Peak treks that can get you to the summit more safely. The view from the top is worth every bit of effort. Get more info and check conditions as the snowpack continues to melt, but is still largely present with inches to several feet of snow. 
Fun Fact: Longs Peak was scaled by Isabella Bird, who was one of the first accomplished travel writers in the world and helped put Estes Park on the map in 1873 (150 years ago this year) via her book, "A Lady's Life in the Rocky Mountains"; she hiked the rugged peak in rubber boots and a flowing, silk Hawaiian dress. 
4. Catch Air
Endless high-altitude thrills can be found at Open Air Adventure Park. Cross over rope bridges, balance your way across tightropes and dare the swinging log steps, all in a fun and safe environment. Throughout your aerial adventures, you'll use a smart belay to connect to a cable with an 1,100-lb. breaking point. So even if you lose your balance, you're not going anywhere. The Open Air Adventure Park is open from May through October, and there are activities for ages 5 and up (40-lb. weight requirement).
5. Cast A Reel
With the Big Thompson River running right through the village, Lake Estes at its east entrance and the Rockies rising in nearly every direction, Estes Park is a mountain angler's dream come true. On any given day, fly fishers, bait fishermen and spin casters can be found testing area lakes and rivers while admiring the scenery. Good to know: Fishing licenses are required for anglers ages 16 and older for all fishing and can be purchased through local outfitters like Kirk's Fly Shop or Peaks to Plains (hiring a guide can also ensure visitors are fishing the best watering holes). 
6. Giddy Up!
You're in cowboy country, so go ahead and saddle up! Horseback riding outfitters throughout Estes Park offer numerous guided rides, from 1-hour to 8-hour to overnight. Some offer breakfast or steak dinner rides, while others will take anglers on pack trips to remote lakes and streams. One ride even takes you back in time to an old homestead, where you can see how some of Estes Park's original settlers lived. There are horseback experiences for all ages and levels of experience, even young children.
7. Walk On The Wild Side
Bordered on three sides by Rocky Mountain National Park and edged by the national forest on the fourth, Estes is surrounded by protected lands that offer natural habitats to hundreds of animal species. Drive out to Sheep Lakes parking area in RMNP to catch sight of — you guessed it ­— majestic bighorn sheep. Birding is big this time of year in other areas of the park as well. Over 280 different species of birds can be found in Rocky Mountain National Park and the Estes Valley; in the summer, keep an eye out for thrushes, warblers, bluebirds, and hummingbirds and bald eagles building their nests.
8. Find Some Pedal Power
Rocky Mountain National Park doesn't allow mountain biking on its trails — but have no fear, two-wheel fanatics. Roosevelt National Forest offers dozens of trails that wind through pine-filled forests, across open grasslands and into terrain studded with rocks and hills. About two miles east of Estes Park is Hermit Park Open Space, where mountain bikers can access the bike-friendly Moose Meadows Connector Trail, connecting to 12 miles of national forest trail. Plus, don't miss out on the new Limber Pine Trail, a beginner-friendly trek that takes you through shimmering groves of aspen trees. Estes Park Mountain Shop and Backbone Adventures now offer eBikes with pedal assist, a great option for getting up those mountain roads. 
9. Take A Hike
Hiking isn't just a way to get a little fresh air in Estes Park, it's a passion. And with over 350 miles of trails in the national park and more in the national forest and Hermit Park there is truly a trek for every skill level and interest. The Lily Lake and Sprague Lake Loops in RMNP are both 0.8 miles and wheelchair accessible. While traversing through beautiful forests of aspen and pine, enjoy benches and viewing areas overlooking both scenic mountain lakes, which are great for birding and wildlife sighting. One of the most popular hikes in the Estes Valley, the Gem Lake Trail boasts some of the most spectacular views of the Estes Valley (and that's really saying something!). In the Wild Basin area, hike 2.7 miles one-way to Ouzel Falls or the Sandbeach Lake Trail. Along the way to the falls, hear the gentle flow of the North Saint Vrain Creek and catch views of Copeland Falls and Calypso Cascades.
10. Dine Al Fresco
Celebrating the outdoors in Estes Park doesn't mean you have to work up a sweat, of course. The destination's countless patios make it easy to kick back, enjoy great food & drink and soak up the sun. The Barrel is Estes Park's original craft beer garden and hall with picnic table indoor/outdoor seating and tons of Colorado's best craft beer on tap. Order a margarita and climb to the rooftop of La Cabaña Mexican Bar & Grill for some above-it-all views of downtown Estes Park and the surrounding mountains. Located on the grounds of The Stanley Hotel, The Post's patio offers breathtaking panoramas of Longs Peak to accompany their famous fried chicken. Poppy's Pizza and Grill and Mama Rose's Restaurant, with tables located along the riverfront, are popular "locals" hangouts. 
With more than 150 lodging choices that range in size, style and price, the Estes Valley offers a variety of accommodations to suit every summer vacation need, from cozy cabins to pet-friendly options. Start planning your Rocky Mountain getaway now. 
###
About Visit Estes Park
Visit Estes Park is the official Destination Marketing Organization for Estes Park, Colorado. A Destinations International (DI) accredited DMO, Visit Estes Park's mission is to drive sustainable year-round economic growth by encouraging visitor demand. Estes Park, just 90 minutes from Denver, is the basecamp for Rocky Mountain National Park, offering outdoor experiences, activities, dining, shopping and an environment that is welcoming and approachable. Known for world-class adventure, resident wildlife and scenic beauty, Estes Park is Colorado's quintessential mountain town. To learn more, go to visitestespark.com.