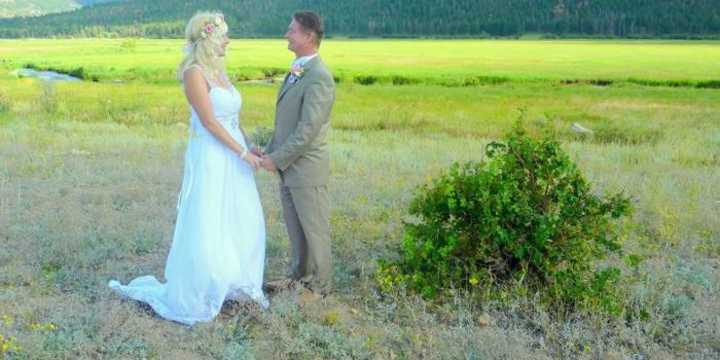 Weddings in Rocky Mountain National Park
People create memories in Rocky Mountain National Park every day, but saying "I do" here proves particularly memorable. Views as expansive as your love extend in every direction, whether you've scaled a cliff and are planning a safe, tethered lover's leap, or you're strolling hand-in-hand through a wildflower-dotted meadow surrounded by snowcapped peaks. Destination weddings, adventure weddings, elopements-Rocky Mountain National Park welcomes them all. But simple proves best. All wedding sites are outdoors and primitive; only a few offer picnic table seating or wooden benches. Thus, weddings within the national park are ideal for couples interested in taking advantage of the natural surroundings and sharing its beauty with the closest of family and friends.
Marrying inside the national park requires a special use permit and a non-refundable administrative fee of $200. Also, normal park entrance fees apply for all vehicles associated with the ceremony, thus carpooling or shuttling is encouraged. No more than 100 people may attend, including the wedding party, officiant, photographer and guests. For additional regulations and information, please visit the Rocky Mountain National Park website.
Estes spotlighT
estes SpotlighT