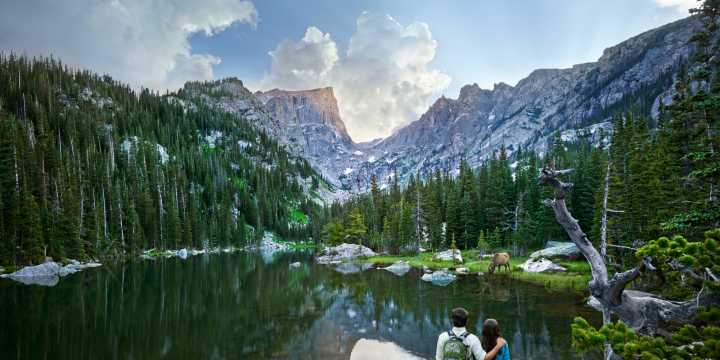 Colorado Tourism Leadership Journey
Colorado Tourism Office (CTO) has announced their inaugural Colorado Tourism Leadership Journey, which was created by the Colorado Tourism Office to activate the full potential of the Colorado tourism industry through its people. This program offers a one-year leadership experience for high-potential middle managers with a demonstrated commitment to a career in the tourism industry and a passion for sharing the Colorado experience.
We have teamed up with the Keystone Policy Center to head up the program. Headquartered in the ski town with the same name, Keystone is a public policy group with offices in both Denver and Washington, D.C. They have designed a top-notch curriculum that encompasses both education and experiential components. 
This tuition-based program is ideal for participants seeking to advance their ability to serve as effective leaders in a tourism setting. For employers, it is a cost-effective means for developing, rewarding and retaining top talent. Under the purview of the Colorado Tourism Office and an appointed Leadership Committee, the program aims to strengthen Colorado's competitive advantage through development of a stronger, more unified, engaged high-performance tourism industry that will be even better equipped to be the leading economic driver in the state.
A total of 20 participants will be selected annually.
Through participation in the Colorado Leadership Journey, participants will develop:
Leadership skills, including creative team problem-solving, listening and communication skills, emotional intelligence and the development of deeper self-awareness.
Lifelong relationships and networking pathways through connection with participants, mentors and presenters.
Connections with state and national resources and networks through experiential learning in a variety of Colorado contexts.
A sense of shared identity as a contributor to an industry that promotes Colorado's economy and well being. 
This one-year program will begin and conclude at the annual Colorado Governor's Tourism Conference and encompasses:
Attendance at two successive Governor's Conferences.
Three experiential learning opportunities spanning three days (half day, full day, half day) at locations around the state.
Periodic one-hour check-in meetings with small groups.
Required reading.
Regular encounters with assigned mentors.
Completion of a project approved by employer or supervisor.
If you or someone you know would make a difference for your employer or the Colorado tourism industry through this program, please click through to learn more and download the application.
We look forward to meeting the 2017/2018 Colorado Tourism Leadership Journey class!
For questions and application submissions, email leadership@colorado.com.
Estes spotlighT
estes SpotlighT