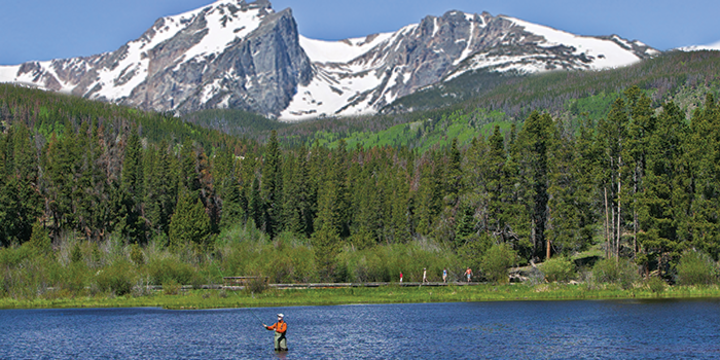 Estes Park Visitor Center
Visit Estes Park partners with the Town of Estes Park to sell brochure rack and menu display space in the Estes Park Visitor Center, located at 500 Big Thompson Avenue in downtown Estes Park. The Estes Park Visitor Center is open year-round and serves hundreds of thousands of guests each year. Purchase either a 4x9 or 8 1/2 x 11 brochure rack space, and showcase your business to those looking for information about what to do, where to stay, and where to dine in Estes Park. If you're a dining establishment, take advantage of our large and easy-to-read menu displays, where your menus can get guests' mouths watering before they even walk in your door.
Ready to get started? Give Visit Estes Park a call at 970-586-0500.
If you'd like to stop by the Estes Park Visitor Center, their hours of operation can be found here. The Visitor Services staff and Estes Park Ambassadors would love to see you.