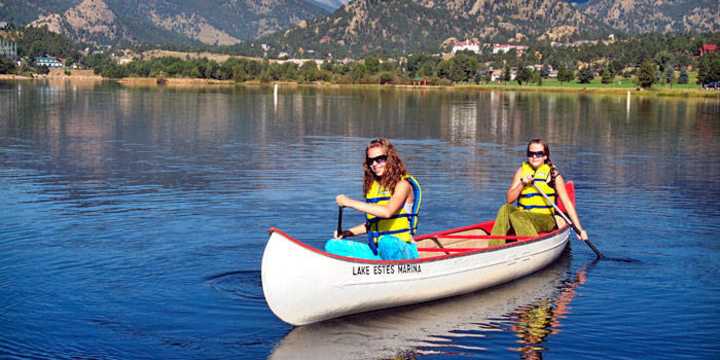 Weather
Forecast for Fun
In general, people love to talk about the weather. In Estes Park, it's no different, except most times they're talking about how amazingly perfect it is. Summer saunters in with average highs in the 70s, very little humidity, and cool evenings that beg you to leave the windows open. It's the season when you need a pair of shorts as well as a light jacket. Chances are you'll wear both-and sunglasses. The sun shines most every day-summer through winter. Rains vary with the year, but typically storms brew on summer afternoons. They don't last long though, just long enough to water the flowers and keep meadows green.
Fall is just an extension of summer, with some new color thrown in to keep things interesting. Temperatures begin to dip during the day and at night, but they're still pretty moderate. Dressed in flannel or fleece, locals love the clean, crisp air and blue skies. You will too. The sound of bugling elk heralds the season along with the changing aspen leaves. Morning frosts remind people that winter is on its way.
When winter comes, it's mild. It doesn't rush in with a huge snowstorm. Temperatures range from the 20s to the 40s. It snows, but with less frequency than people think. Sometimes the snows sprinkles down in a light dusting; other times it might drop several inches. In either case, the sun comes out and the fluffy white stuff is gone in a few days.
Spring, however, is a different story. The Rocky Mountains are known for epic spring snowstorms and Estes Park gets its share. In April, for example, Mother Nature has been known to dump 15 inches in just a few hours! Then, the sun comes out and temperatures jump to the 70s. Such extreme variation makes it hard to know what to wear. Just when residents think it's okay to put away their winter boots, it snows. The next day, everybody's dressed in t-shirts and shorts. The unpredictable cycle continues until June when warmer temperatures become the norm and summer takes its turn.
Estes spotlighT
estes SpotlighT