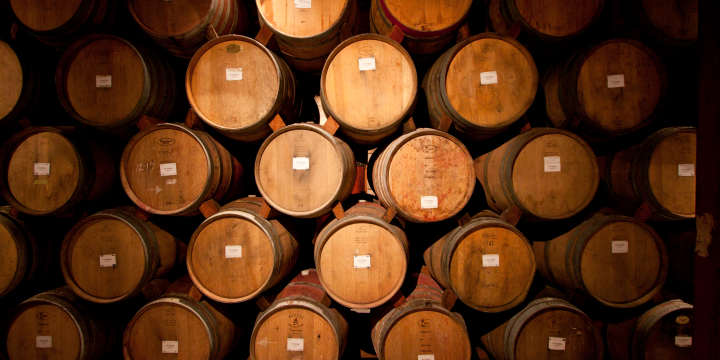 Rocky Mountain Craft Spirits Festival
Saturday, October 26, 2019 | 2-5pm
2018 info below, check back soon for updated 2019 info
The Rocky Mountain region is home to a booming craft spirits industry.  Distillers and consumers of fine spirits are invited to celebrate this craft at a tasting festival in Estes Park, Colorado.  Admission includes a souvenir tasting glass, complimentary pours from a variety of distillers, bar games, and live music.  So raise a glass to raised standards, and make your plans for the last Saturday in October.
Make for the Mountains
Why not make a weekend out of it?  Check out the other activities and amenities being offered around town:
PAIRING DINNER:  Latitude 105 will be offering a pairing dinner the weekend of the event.  Join Executive Chef Jacob Tew on Friday, October 26 as he presents an outstanding culinary experience featuring pairings with regional craft spirits by Breckenridge Distillery and Elkins Distillery.  For more information, or to purchase tickets, visit the pairing dinner website.  Please note that the dinner and the tasting festival each require a separate ticket.
DISTILLERY TOUR:  Elkins Whisky is the tasting festival's presenting sponsor, and these folks are pleased to offer a behind the scenes tour of their distillery the day of the tasting festival.  Arrive at 1pm and take a peek at the processes used to bring you the first and only spirits made (legally) in Estes Park.  Talk to the distillers, try out a sample in the tasting room, and then catch a free trolley over to the festival.  The trolley will bring you back to Elkins at the conclusion of the event for a chance to say hi once again to some of your new friends in the craft spirits industry.  Tickets to the tour are offered here, and are only offered with the purchase of a festival ticket.
TRANSPORTATION:  The Town of Estes Park will be providing a FREE shuttle the day of the event.  This service will make stops at a variety of locations around town, including those of our lodging sponsors.  Book yourself a hotel, don't worry about driving, and head for the festival.  Check back soon for a detailed shuttle map.
LODGING:  The Ridgeline Hotel (home of Latitude 105, and one of our free shuttle stops) is offering a package deal that includes pairing dinner tickets, tasting festival tickets, and a room!  Call their front desk at 970-586-2332 for more information.
MUSIC:  You Knew Me when will bring their husband and wife indie folk-rock pairing to the stage for the first half of the event, followed by Hunker Down's mountain music. Find videos of both Colorado-based bands below.
DISTILLERS:
3 Hundred Days of Shine
Anvil Distillery
Copper Muse Distillery
Breckenridge Distillery
Deviant Spirits
Idlewild Spirits
Black Bear Distillery
Bear Creek Distiller
State 38 Distilling
Longtucky Spirits
Elkins Whisky
Spirit Hound Distillers
Black Canyon Distillery
Colorado Vanjak Vodka
Old Town Distilling Co.
Vapor Distillery
Cockpit Craft Distillery
Axe and the Oak Distillery
Blue Fish Distillery
Branch & Barrel Whiskey
Sand Creek Distillery
Tower 56 Distilling
Wood's High Mountain Distillery
Wyoming Whiskey
Angel Fire Vodka
Feisty Spirits
HogBack Distillery
Syntax Precision Spirits
Art of the Spirits Colorado Whiskey
Estes spotlighT
estes SpotlighT