From local Colorado favorites to national headliners, Estes has a music scene that appeals to every taste
There's music in the air all summer in Estes Park. Literally. Whether at a public outdoor venue, an event hall, a festival or an intimate tavern stage, the variety and scope of musical artists who play here give opportunity to satisfy every musical preference or to try something new. Practically every day.
Enjoy acoustic, bluegrass, country, jazz and singer/songwriter music in the form of festivals, concerts and intimate shows. Guests can listen to local, regionally and nationally acclaimed artists in outdoor and indoor venues, in taverns while enjoying a locally crafted drink, or while eating. Check out The Stanley Live for big-name artists such as David Crosby & Friends, Graham Nash and a Three Dog Night, while local favorites (Chain Station, James Davis and The Dempsey/Fox Duo, to name a few) frequent local venues around town.
Outdoor venues include Performance Park, just west of downtown, where an outdoor amphitheater is tucked away between Fall River on two sides and abuts a grassy hillside, where guests can lounge and enjoy the popular summer concert series, and Bond Park right downtown, where smaller, more interactive musical events take place – like Cowboy Sing-Alongs. Festivals often take place at the Estes Park Events Complex, where fairgrounds provide a sweeping view of Rocky Mountain National Park, surrounding foothills and Lake Estes.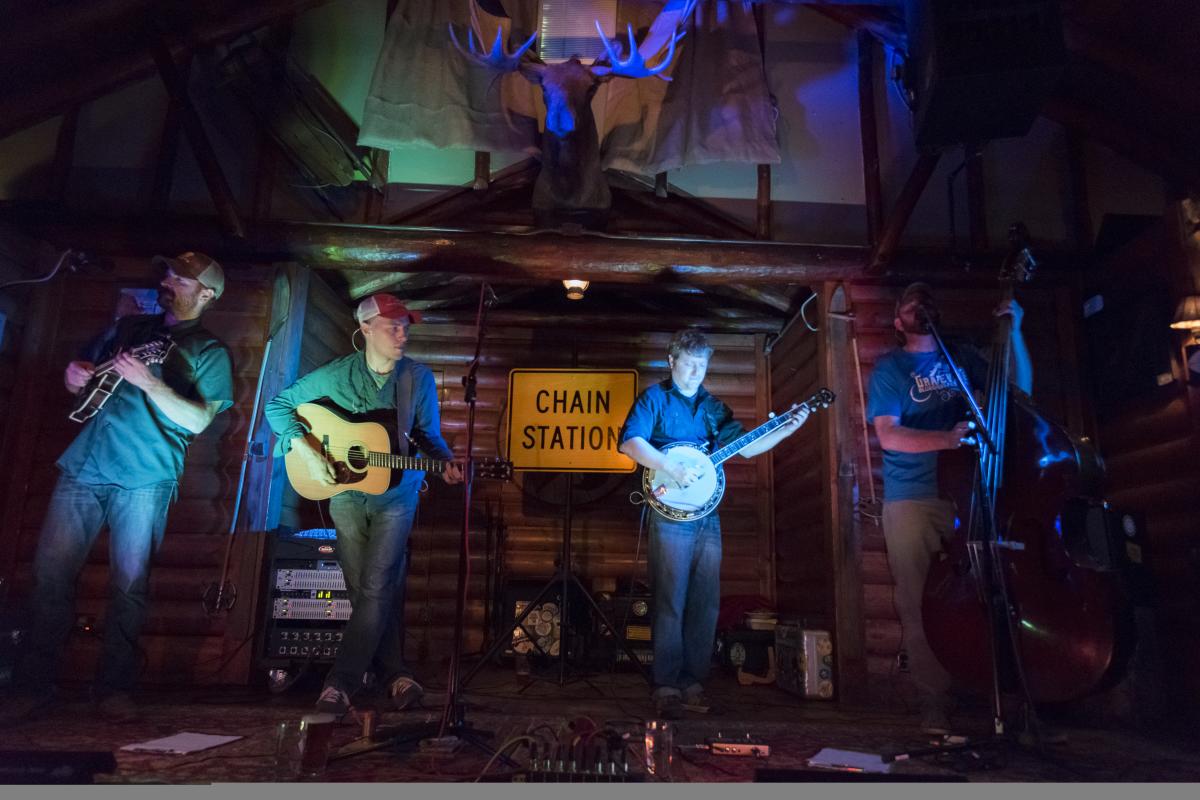 Find a complete list of live music by date or peruse this list of venues to find the one that fits your style.
Rather make your own music? Enjoy the sound of your own voice with karaoke at Lonigans.