Recent avalanches a reminder to always travel smart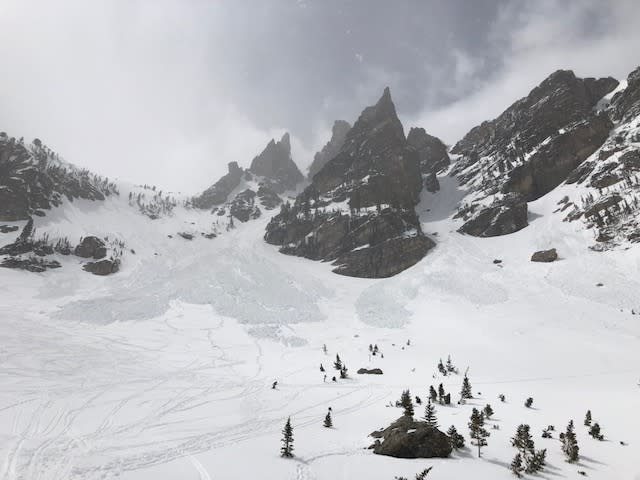 Multiple avalanches were reported in the Rocky Mountain National Park this past Saturday, May 11 according to Park spokesperson Kyle Patterson. "There were seven known individuals who were involved in avalanche activity above Emerald Lake.  All of these individuals are accounted for and no known significant injuries were sustained."
Park rangers are advising that backcountry users not travel on or below steep snow-covered terrain in RMNP. "Park staff saw a high volume of users who underestimated conditions.  It is important for those who recreate in the backcountry to be knowledgeable concerning safe travel in avalanche terrain. These users should also practice good situational awareness and decision making and be aware there may be other users above or below them," said Patterson.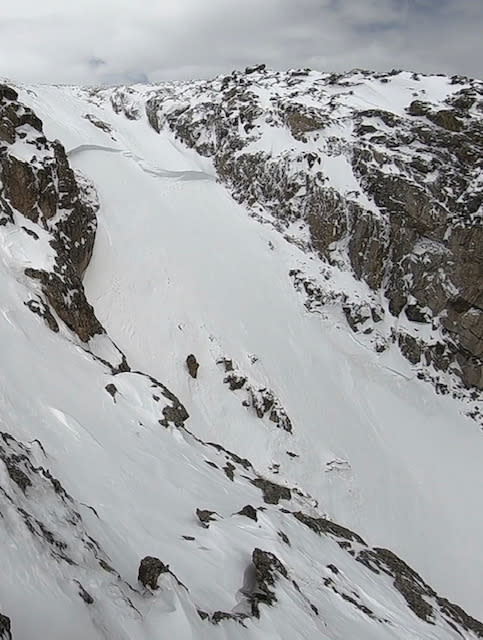 Saturday's slides were triggered in Dead Elk Couloir and Tyndall Glacier. Our friends at Teton Gravity Research have a good report with more details here. Thankfully, no one was injured. The event serves as a reminder though, that while it's technically "Spring," avalanches can still pose a threat. Before venturing into backcountry snow terrain—no matter what time of year—have the appropriate equipment and training, solid partners, a plan, up to date avalanche conditions information, and the wherewithal to turn back if conditions aren't suitable.
For more information on avalanche conditions in Colorado please visit the Colorado Avalanche Information Center at https://avalanche.state.co.us
Both photos from the CAIC. First Photo: Dead Elk (left) and Dragontail Couloir (right) and avalanche debris. Second Photo: Crown of Dead Elk Couloir slide.