Why? People-powered snow sports.
Mountains. Snow. No ski lifts. That's what you will (or won't) find in the Estes Park area in the winter. But that shouldn't stop you from taking a ski vacation to Estes Park. Rather than wait in lift lines and endure the cold ride up the mountain, around here you'll find folks getting their powder-fill using their own energy. And it's glorious.
Glorious because it's quieter, less crowded and more sustainable. And there's variety. A winter trip to Estes Park means days filled with snowshoes, backcountry skis, split boards, cross-country skis and sleds. And most importantly: without a lift the trip up is just as much fun as the trip down.
Now, you may be thinking, "hold on – the trip up is just as much fun as the trip down?" and some form of "yeah right" but yes, the trip up is just as much fun as the trip down – some (me) might even say exhilarating. There is something to the quiet, to the peacefulness of being in the mountains on a winter day without the noise or commotion of a lift. The sense of accomplishment will make your week and the endorphin rush is addicting. (Yes, I am an oddball – I find all of this, collectively, exhilarating.)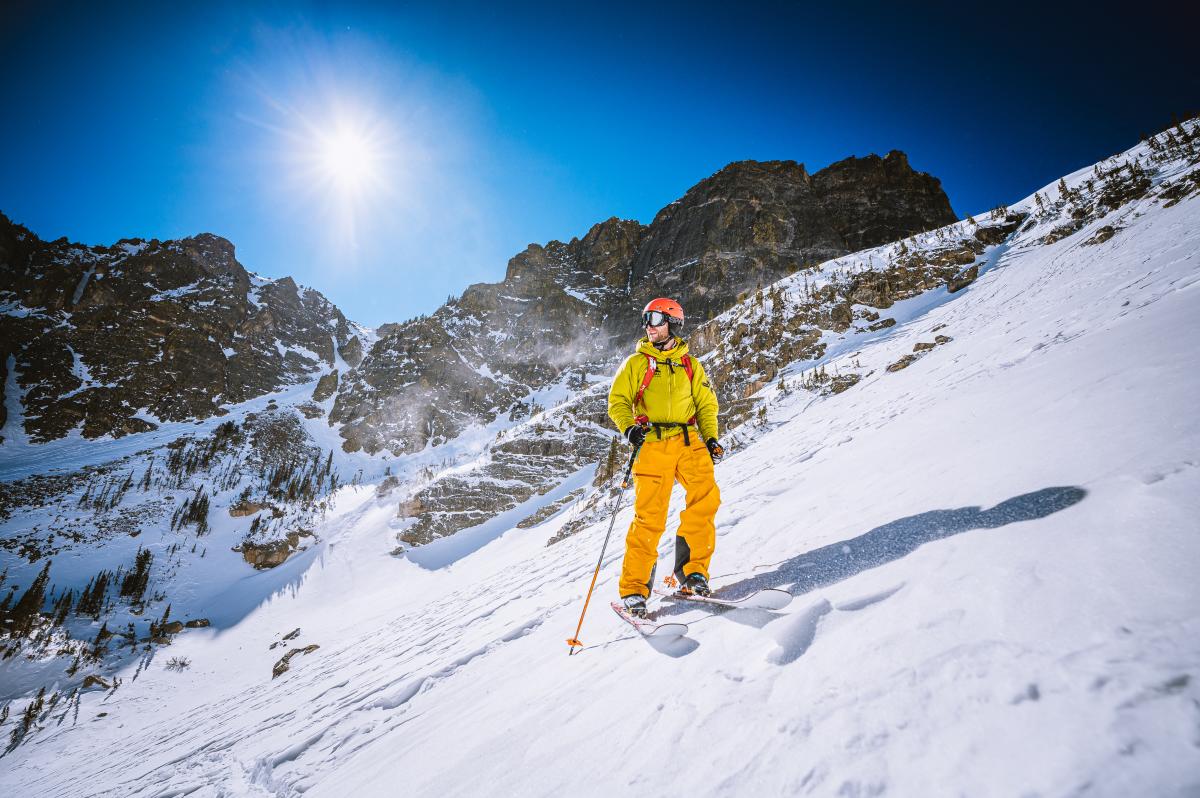 How it works
Skiers and snowboarders skin up the mountainside using specialized backcountry gear (look up skinning… It's awesome). The feeling of gliding up a mountain is priceless.
Cross-country skiers have closed roads to themselves and snowshoers follow winter trails, both taking in the winter scenery at a slower, yet equally satisfying, pace. Sledders hit the slopes at Hidden Valley.
Beginners go out with guides to learn the basics, including avalanche safety, as do the more experienced, to find the best runs.
Gear (everything from clothing to equipment) can be rented or purchased at the Estes Park Mountain Shop.
Apres ski
Of course you can't spend all your time on the snow. Take your own art gallery tour, or sample the local craft beverages. Warm up with a coffee. Catch a screening of a classic movie. Get a massage. Hear a local band or go to a game night. And make sure to book a room with a hot tub.
Insider tip: plan your trip around a winter or spring event; they're an excellent way to spend a rest day!