The current government shutdown has limited access to all national parks, and Rocky Mountain National Park is no different. The main entrance roads, Beaver Meadows (closed at the Visitor Center) and Fall River (closed at the entrance), are closed to vehicles, but can still be traveled by foot and bicycle. Full info on the shutdown here.
This is no doubt a bummer for winter travels in what is, in all seriousness, our favorite time of year to explore Rocky. But there's still plenty to explore in Estes--even inside Rocky. Here's how.
See RMNP in a New Way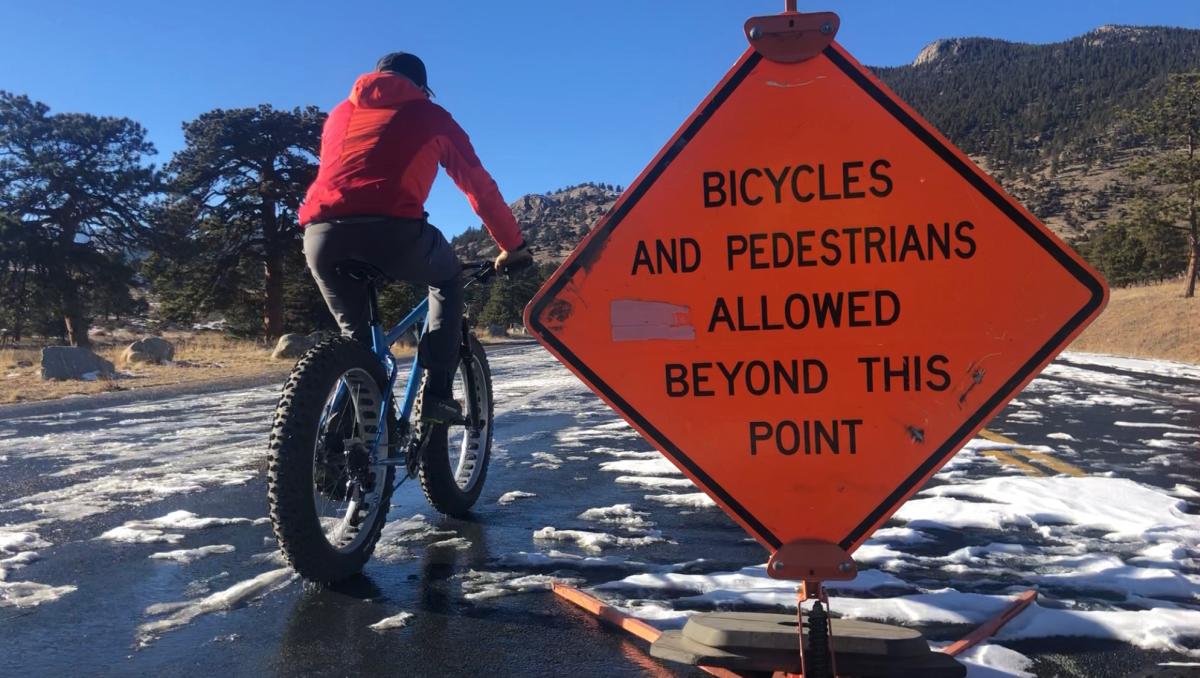 The main gates are closed at the Beaver Meadows Visitor Center, but you can park there and hike or bike the road. At first, this may seem an odd suggestion, but consider that you'll likely have the park nearly to yourself and experience the park in a way you never have before.
If you're a hiker, it's a 3-mile walk to Moraine Park (and you can keep going to Cub Lake or Bear Lake Trailheads). No small effort, but the National Park in complete solitude is a magical experience that can be hard to attain otherwise. Even a stroll down the empty road is plenty cool.
You can also bike those car-free roads, but you'll need some beefy tires to chew through the snow.
Alternate "hike-in" park entrances at Longs Peak and Lumpy Ridge trailheads are open and accessible. So you can still hike to Gem Lake or Chasm Lake if you're looking for a traditional RMNP hike or snowshoe.
Whatever you choose to do, please remember that winter weather is unpredictable and that services (everything from bathrooms to rescue) are extremely limited. Following the principles of Leave No Trace is always important when enjoying our natural resources, but become even more poignant now. Pack it in, pack it out. Be mindful of all waste, and remember the rules of pets still apply.
Check out the National Forest
The National Park always gets top billing (for good reason--it's rad), but take this as an opportunity to explore Rocky's literal nextdoor neighbor, the National Forest. From fatbiking to offroading, and of course hiking or snowshoeing, there's plenty of options in the National Forest. Buchanan Pass offers great fatbiking and of course beautiful views of the Indian Peaks Wilderness.
Get offroad! If you've got your own rig, you can show up and any of the local spots and get going. Bunce Road offers a variety of terrain, and trails to keep you busy all day. If not, our cadre of local offroad outfitters will rent to you--and some even deliver right to the trailhead. Some outfitters will do the driving for you, so you can soak in the views, and learn all about your surroundings from the knowledgeable guides.
If you're itching to bag a peak, Crosier Mountain, leaving from Glen Haven is the perfect hike. This trail gets less snow accumulation due to a lower elevation (throw in your microspikes just in case), and breathtaking views over the Estes Valley and into the national park. This trail is also dog friendly, so you don't have to leave the furry friends at home!
Get Guided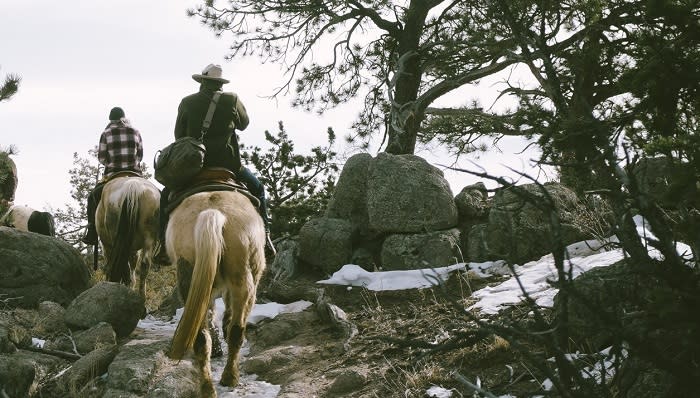 Horseback rides are an amazing way to harken back to the history of Estes and how the area was first explored. If these animals can brave the cold, so can you.
If you're looking for a ride on a mechanical beast, Estes Park Outfitters offer custom, private snowcat tours. From half days to overnight stays, explore the other side of Twin Sisters Mountain.
Learn the history of the area with a custom tour from Tour Estes Park. From walking tours of downtown to scenic drives around the valley -- bring your notebook, a wealth of knowledge will be divulged.
Explore Town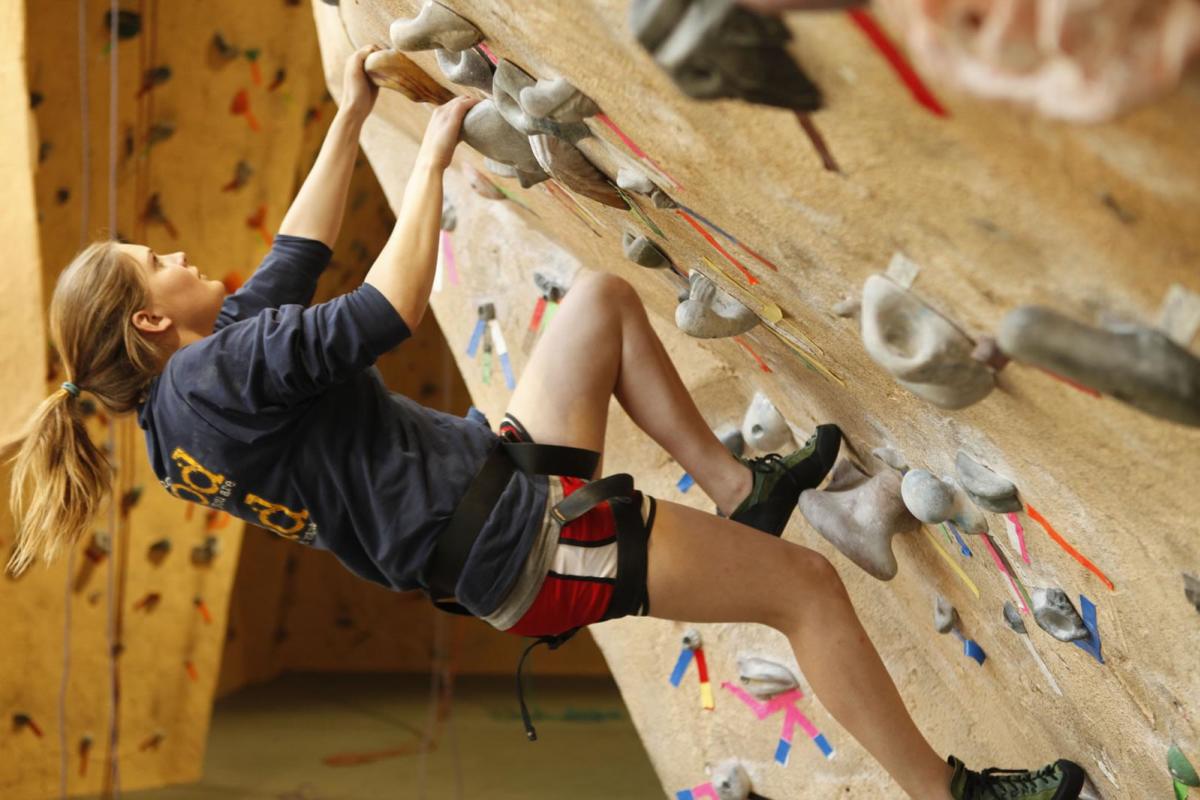 The amenities of town are often the reward for your big day of adventure, but instead of the cherry on top, go ahead and make downtown the main dish. Catch a flick at the oldest operating single house movie theater in the United States, the Historic Park Theater. Grab dinner and a drink, from whiskey to wings and everything in between. Stroll around town, taking in the mountain views, and hitting some of the great local shops, and art galleries. Get a taste of rock climbing at the Estes Park Mountain Shop's indoor climbing gym so you can send your  outdoor route once it warms up.
Sure, the shutdown stinks. But it's an excuse to explore Estes in an entirely new way, and find more reasons why it's one of Expedia's Top 50 Destinations.