Celebrate Halloween in Estes Park. From costume balls for the adults to trick-or-treating downtown there's something for every ghost and ghoul to enjoy the spooky festivities.
Halloween in Downtown Estes Park
October 31, Downtown Estes Park, 5:30pm
This is the main event! Get your costumes ready for trick-or-treating Estes Park style! Elkhorn Ave. (main street) is closed down at 5:30 PM and the entire community comes out for a hauntingly good time! Characters go door-to-door among the shops to get their bags filled with candy. There's a haunted ambulance, unique Halloween window displays, a thrilling dance performance in the main intersection and tons of fun is had by all! You don't want to miss this frighteningly good time for all ages. More info.
Haunted House
October 19-20 & 26-27, American Legion Post 119, 7-10pm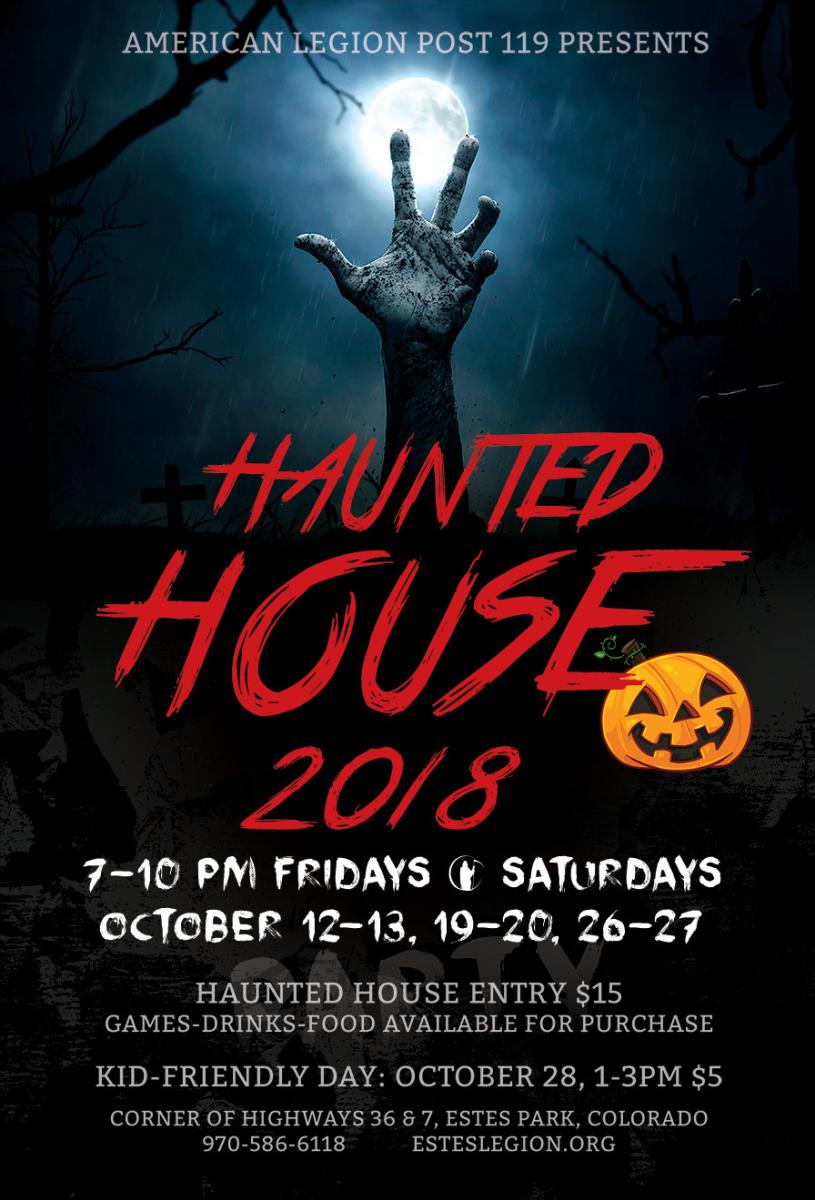 This experience is worth a trip up the mountain to the small town that is known for its ghostly legends! The 3rd annual Haunted House at American Legion Post 119 is getting better every year. Tour through the basement maze of horrors in this historic icon at the corner of Highways 7 and 36 in Estes Park. Cost of $15 includes the Haunted House tour and carnival games in the Legion Hall. Refreshments are available. Proceeds benefit American Legion programs in support of veterans and their families. More info.
The Shining Ball
October 20, Stanley Hotel, 8:00pm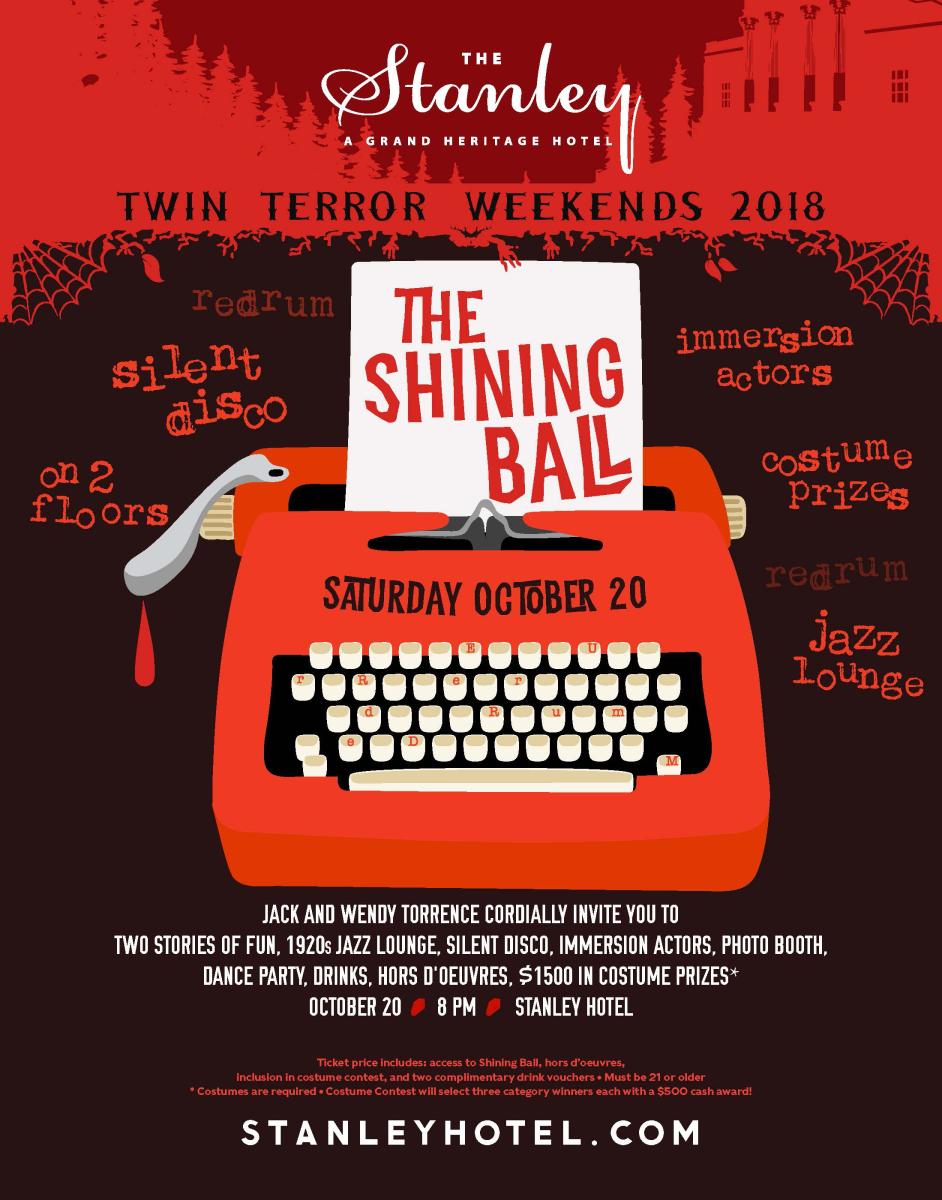 The wildly popular Shining Ball expands onto two floors of entertainment, music and wild decorations as the ball makes its debut in the brand-new Pavilion Amphitheater. Complete with immersive theater characters from The Shining, an upper level three-DJ silent disco in "Jack's Attic", a 1920's themed jazz lounge on the lower floor, late night dancing, the Ball is bigger and shines more than ever. Participants will compete for cash prizes with creative and daring costumes, so dress to impress. Festive hors d'oeuvres, delightful drinks, dancing and cavorting among the imaginative, Shining-themed decor will bring new chills to the hottest night of the Halloween season. More info.
Estes Park Zombie Crawl
October 27, The Barrel, 3:00pm-12:00am
Zombies invading Downtown Estes Park. Gather your friends and get dressed up in your finest zombie attire. We will be stopping along at participating bars in Downtown. Makeup artist(s) will be available earlier in the day to either assist you with your makeup or completely do your makeup. All makeup products are included, though if you want to add props, such as peeling flesh, teeth, decay, etc. please bring these items with you. Price will be based on the extensiveness of the makeup application. More info.
Halloween Dodgeball Tournament
October 28, Estes Valley Community Center, 1:00-4:00pm
Dress up in your favorite costume - keep it family friendly - and then organize your six-person team. The tournament will be 6 versus 6 with a double-elimination format. A kid-friendly version will also be held that afternoon. The winning team will have a Dodgeball Champion banner hung in the gymnasium of the Estes Valley Community Center. Prizes also available for best costume and more! More info.
Haunted Halloween Party
October 31, The Barrel, 6:30pm-12:00am
Join us if you dare for a Haunted Halloween Party. Enjoy a spooktacular evening filled with evil & ghoulish delights, a haunted house, and lots of Tricks & Treats! Fun for the entire family. Dress to kill; prizes for best costume. More info.