We've lit the trees, and  "caught the glow" at our annual parade. We've even toasted the holidays with spirits at the annual Holiday Wine Festival, but the fun has only just begun.
The holidays in Estes Park have always been filled with events and traditions that bring visiting Estes lovers back again and again– and this year, we're making the holiday festive bigger and better than ever with our local businesses chiming in on the celebrations!
In a new tradition we call, Beyond the Holidays, shops, restaurants, bars, outfitters, and many more are offering specials to go along with the spirit of the season. So after you venture the Holiday Trail, and sip some cheery libations at Miracle on 7, jump on the free Jolly Trolley and check out these specials at our local businesses! 
Lodging Specials 
Looking for a place to stay without losing that classic, cozy, Christmas charm? Check out Castle Mountain Lodge and McGregor Mountain Lodge for their enticing holiday packages. For an experience kids will never forget, try the Old Fashioned Christmas package, and venture into the backcountry to find your own Christmas tree! 
For our residents of Colorado, a trip to Estes Park is an easy getaway to a home away from home. To make you feel even more at home, the Cabins at Rams Horn Village Resort offers our Centennial State neighbors with a 12-percent discount on your stay!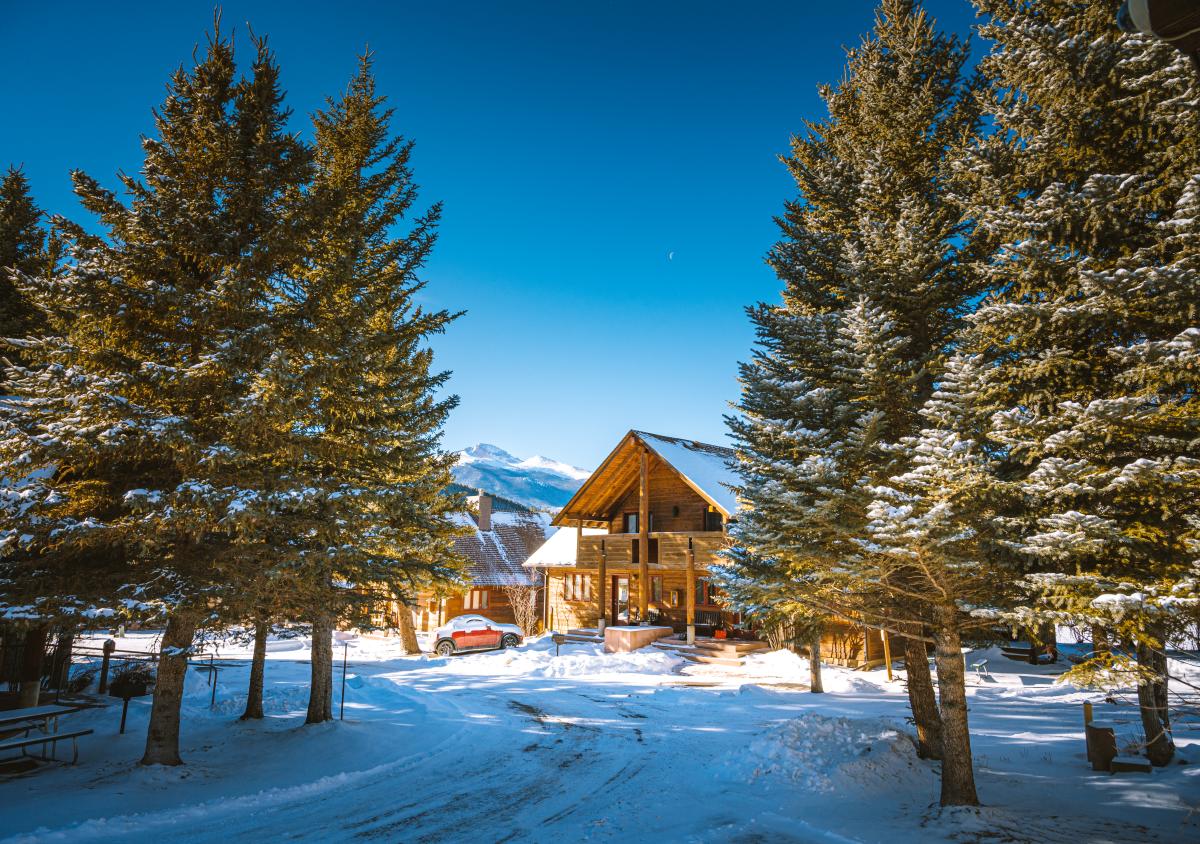 Dining and Spirits
With all the excitement that comes along with the season, rumbling tummies are a given–but Estes Park has plenty of delicious treats to cheer up any hangry, grumpy grinches. 
Perfect for breakfast, lunch, or dinner, visit You Need Pie Diner & Bakery where you will find delicious savory options alongside world-famous pie, and get some Christmas shopping done while you're at it! When you purchase a 25-dollar You Need Pie gift card, you will receive an additional $5 gift card for yourself, and continuing in the spirit of giving, You Need Pie is also offering free cookies and cocoa every night from 5 to 8 pm, Dec. 17th-24th. 
A stress-free holiday vacation to Estes Park means no cooking. Make your reservation now for the Christmas Buffet at the Dunraven– a wonderful spread that will feel like it was set for Santa Claus himself! To top it all off, the Dunraven is also offering a whimsical menu of holiday drink specials that will warm you up from finger to toe. 
Holiday dining at Bird and Jim has always been one for the books! You won't want to miss their 12 Days of Christmas, featuring twelve consecutive days of special three-course meals every night Dec. 24th (Bird and Jim will not be open on Dec. 25th)-- also at Bird and Jim, ring in the new year with a delectable New Years Eve feast! Make your reservation now! 
Continuing in the "spirits" of the season, don't miss a special new winter brew just tapped by one of our local breweries– it's the Winter Strong Ale at Avant Garde Aleworks, available now through Dec. 31st.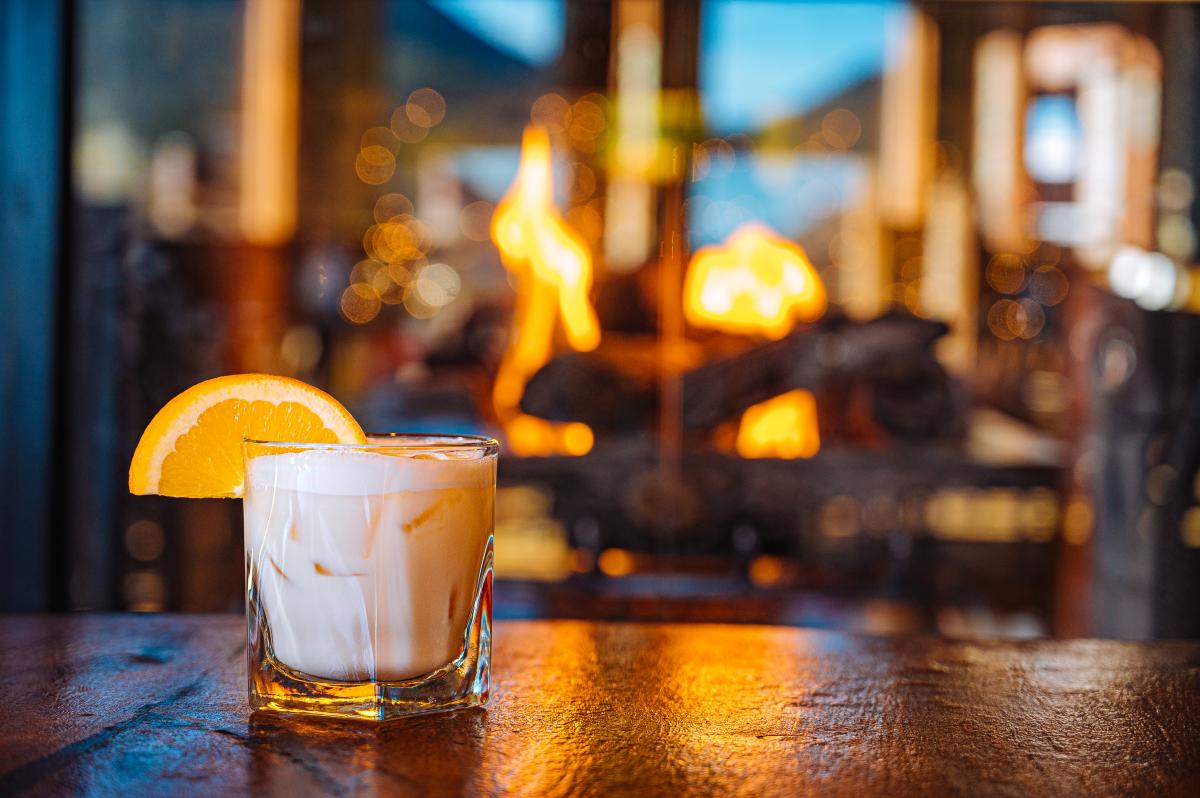 Shopping, Activities, and more! 
Estes Park loves getting outdoors all year round! From hiking and snowshoeing, to a guided winter Jeep Tour with Backbone Adventures, there's no better way to experience the peace of a winter wonderland than in the Rocky Mountains. 
It's the season of giving, and Santa Claus has been extra generous to us this year– experience a tour guided by Santa himself from KEP Expeditions with their Ho Ho Ho RMNP Tours. 
If you're worried about keeping those toes warm, try an indoor activity and sip on festive suds while creating your own Christmas gifts! In a partnership with the Creativity Cabin, you can paint your own ornaments at The Barrel only on Dec. 22!
If you missed Santa's guided hikes, not to fear! You can write a letter to Santa on an old-fashioned typewriter at Colorado Homestead, and while you're feeling a bit historic, visit the Yuletide Open House at the Stanley Home Museum. 
Finally, check off everyone on your gift list with shopping on Elkhorn Avenue and all throughout town. Some shops like The Original Taffy Shop are even staying open a bit later throughout the holiday shopping season!
Warm up after a busy day of shopping with Kind Coffee's special Holiday Drink Menu, and make sure to check out our Ultimate Guide to Holiday Shopping in Estes Park!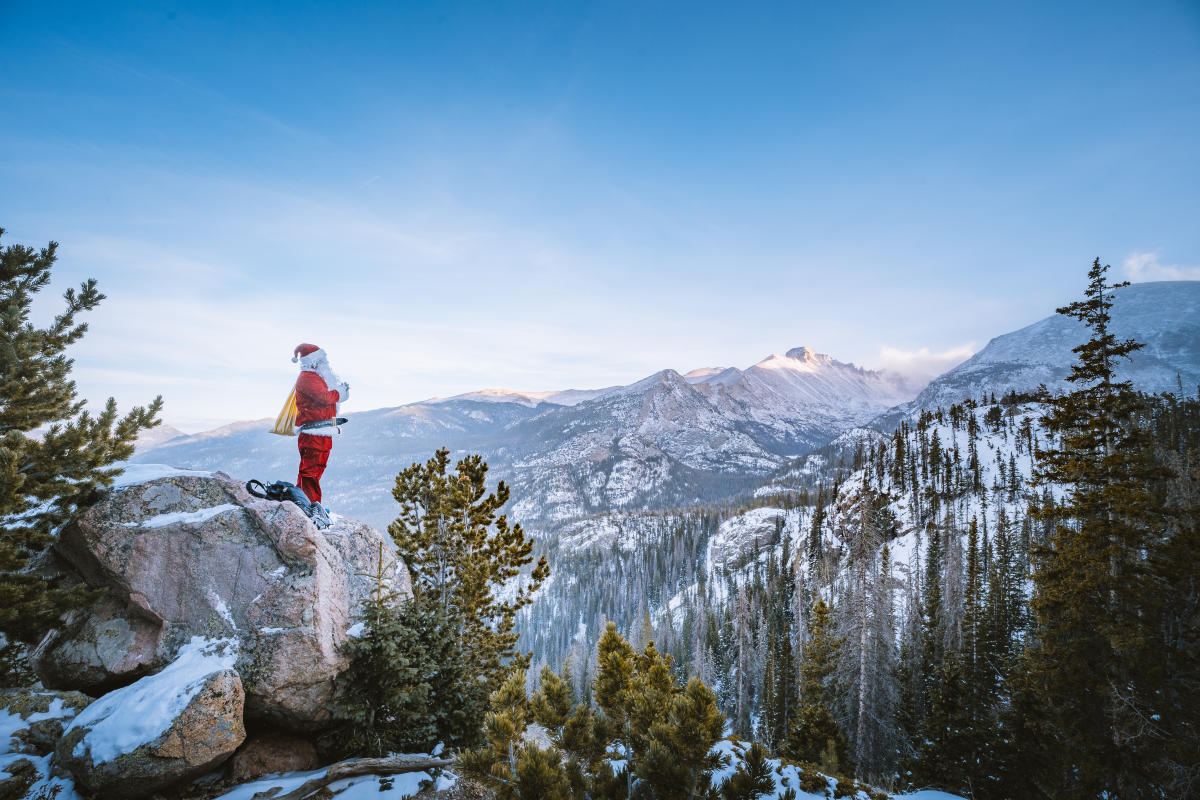 These are only some of the incredible holiday offers you can find this year in Estes Park! Click here for more information and offers this holiday season.