Each $10 entrant fee for Coffee on the Rock's polar plunge will go to the organization's Be a Giving Guest Program
The polar plunge is a fan-favorite at Frozen Dead Guy Days, both for the participants and for those who are there to enjoy the show. Plungers tend to dress in costume and some even ham it up on the way in, all to the amusement of the crowd of onlookers and fellow participants. It's a lively event and, this year, one that will benefit a good cause.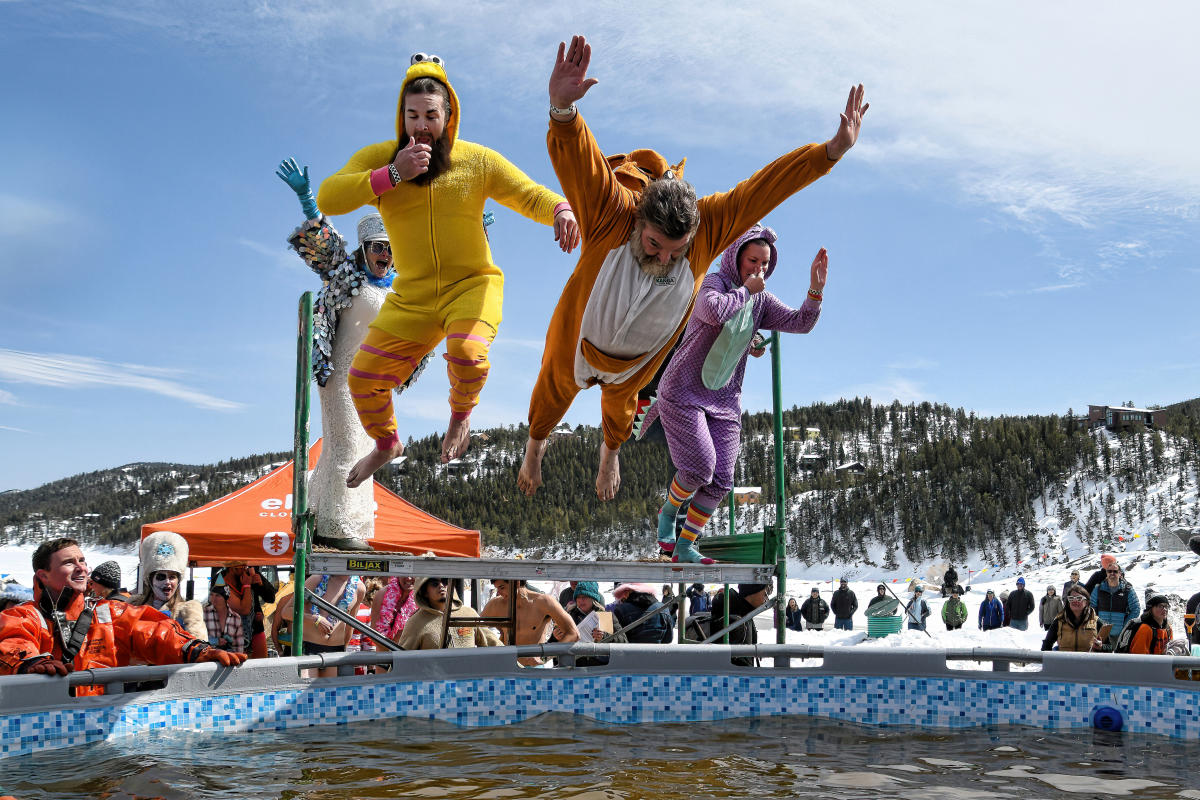 Photo credit: Andrew Wyatt
The Estes Park Nonprofit Resource Center (EPNRC) started the Be a Giving Guest Program to benefit Estes-area nonprofits. The idea was to provide an opportunity for Estes Park guests to give back to the place they love to visit by donating to the nonprofits that support the Estes Park community. "Our nonprofits support the people who live and work here," said Cato Kraft, Executive Director of the EPNRC, "which are the people who support the community that our guests love to visit." Guests donate to the program by choosing a nonprofit sector to support and the funds raised for that sector are then split between nonprofits within it.
At this year's Frozen Dead Guy Days polar plunge, the $10 entrant fee of those brave enough to jump into the icy water will benefit all the nonprofits of the program. Watching the event is free.
Coffee on the Rocks is the perfect location for such a fun event. An adjoining pond, where the plunge will take place, offers spectacular mountain views. The shop serves delicious coffee drinks, which will be available at an outdoor bar along with alcoholic beverages. There will be live music, a costume contest, games (including a beer pong tournament) and giveaways available for attendees to take part in.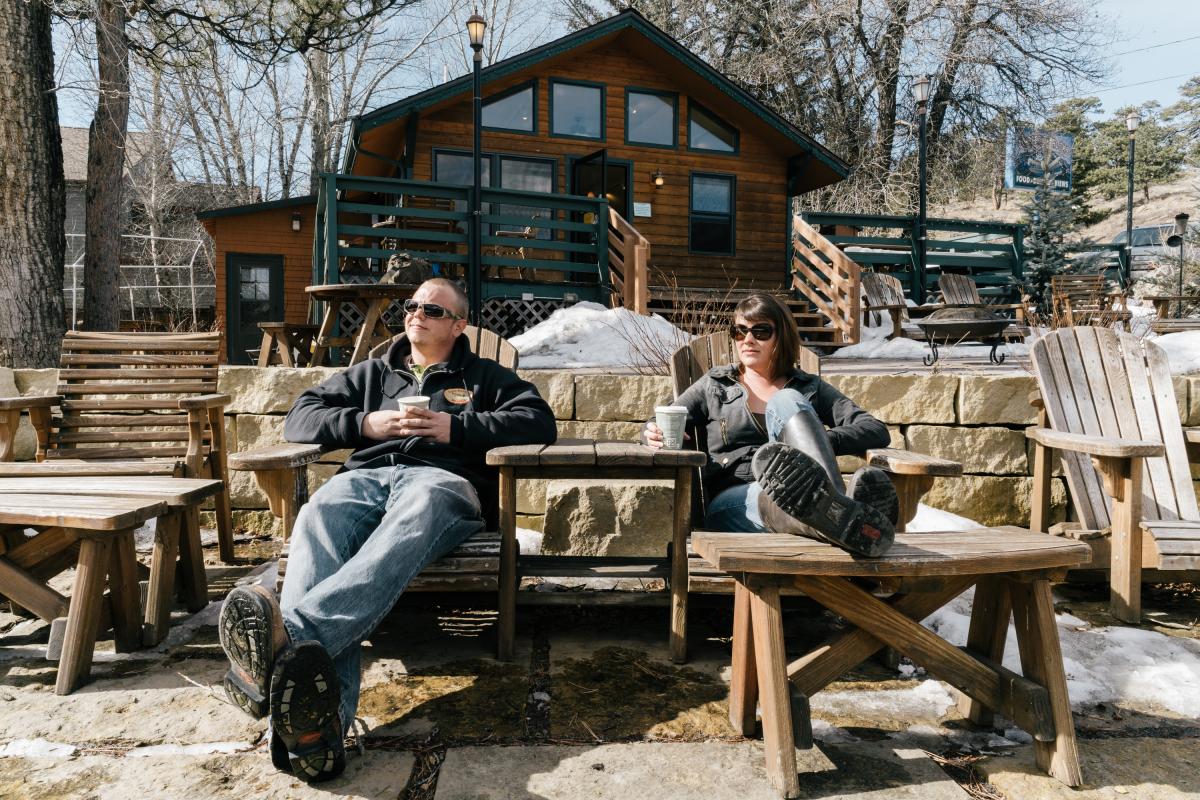 "I've always been a big fan of the Estes Park Nonprofit Resource Center and what they do for the nonprofit community here in Estes, and a big fan of the nonprofits themselves," said Chuck Scott, owner of Coffee on the Rocks. "We're excited to contribute to their cause in such a fun way during the festival."
"I also want to give a big thank you to Estes Valley Fire Protection District volunteers, who are certified in ice rescue and will provide safety services during the event," Scott continued. "They're donating their time. It's a great example of the Estes community coming together for a good cause."
Interested in taking the plunge or in watching the fun? Head over to Coffee on the Rocks, 510 Moraine Ave, Estes Park, CO 80517 at 12pm on Sunday, March 19. Register here.