What you need to know to have a safe and fun vacation in Estes Park
*Note: As of 7/20/18 there is an Open Burning Restriction in the Estes Valley and a Stage 1 Fire Restrictions in Rocky Mountain National Park. Click here for updates
The Rockies are an arid mountain region and every year like much of the West, we face heightened wildfire risk. It's important to be aware of fire conditions, burn bans, and to take extreme care even when campfires are allowed.
Check out our webcams page to see what current sky conditions are like in the area.
Area and local resources where you can get the most up-to-date information:
When fires are allowed, here's how to behave:
As Colorado gears up for a busy summer travel season, the state urges people to travel responsibly, especially when it comes to fire prevention. Colorado's low humidity has perks but can create dry, dangerous fire conditions. Below are tips and resources for Colorado travelers to help prevent wildfires and protect our great outdoors:
Keep campfires small and manageable.
Never let a fire burn unattended. 
Properly maintain and watch campfires.
Do not build a fire at a site in hazardous, windy or dry conditions. Check to see if campfires are permitted.
Do not build a fire if the campground, area or event rules prohibit campfires.  Check with the campground or forest representative.
Use an existing fire ring or fire pit. If there is not an existing fire pit, and pits are allowed, look for a site that is at least fifteen feet away from tent walls, shrubs, trees or other flammable objects. Also beware of low-hanging branches overhead. 
 Supervise children and pets when they are near fire.
Never cut live trees or branches for fires.
Fire restrictions and bans are set by local jurisdictions and by individual forest agencies.  Check with the local sheriff's office, fire department or the federal forest agency before lighting a campfire this summer.
If you think it isn't safe enough to light a campfire — choose to be safe and not start one.
Properly extinguish and dispose of cigarettes.
When putting out a fire, water it until you can handle the embers.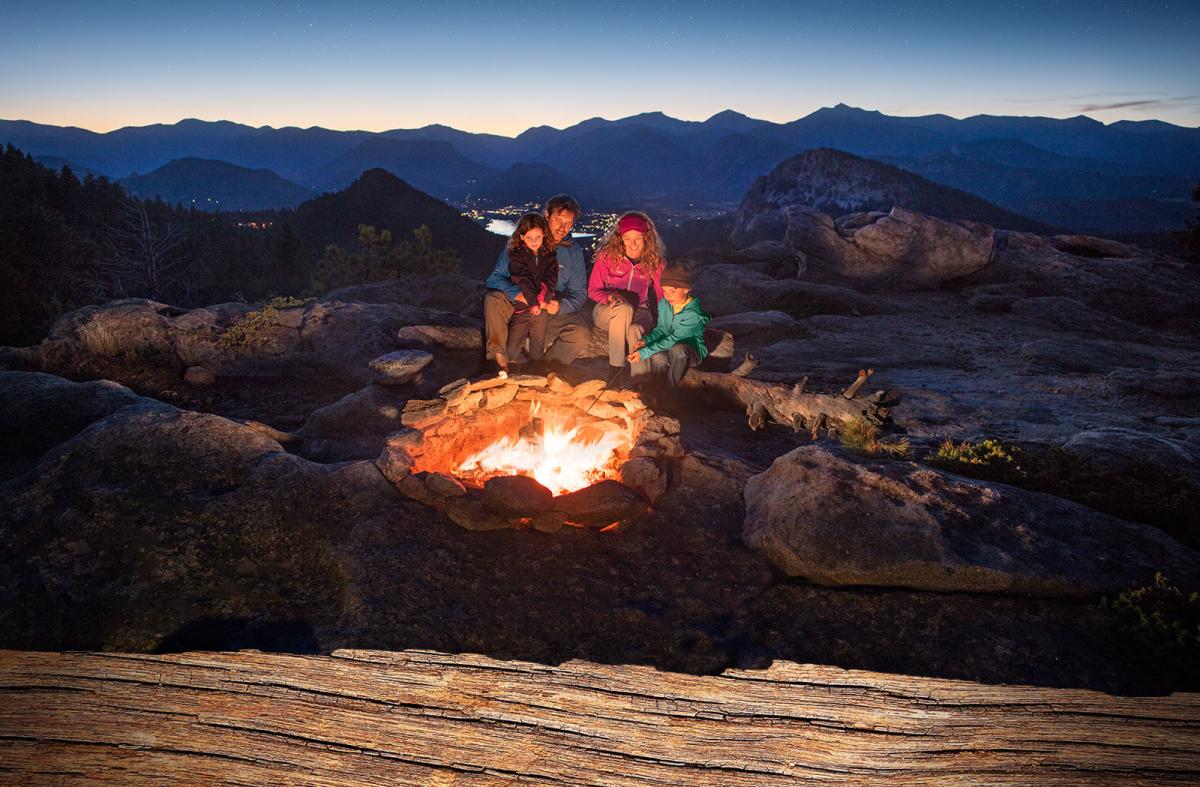 Extinguish your campfire properly by following these steps from Smokey Bear and US Forest Service:
Allow the wood to burn completely to ash, if possible.
Pour lots of water on the fire, drown all the embers, not just the red ones.
Pour until hissing sound stops.
Stir the campfire ashes and embers with a shovel.
Scrape the sticks and logs to remove any embers.
Stir and make sure everything is wet and they are cold to the touch.
If you do not have water, use dirt. Mix enough dirt or sand with the embers. Continue adding and stirring until all material is cool. Remember: Do not bury the fire as the fire will continue to smolder and could catch roots on fire that will eventually get to the surface and start a wildfire.
A statement from our friends at the Colorado Tourism Office
Colorado is dedicating unprecedented resources toward containing the three active fires in the state. A number of state agencies are working around the clock to contain the fires that have begun at the beginning of an especially hot and arid summer season in Colorado.
Colorado is the eighth largest state in the U.S. and most of its 104,100 square miles remain unaffected by fire. The state's two main airports, Denver International Airport and Colorado Springs Airport, have experienced no flight cancellations or visibility issues. Despite the wildfires, most of the southwest area of Colorado is still open for business. 
It is important to stay current on fire conditions across the state, but visitors can still expect to enjoy a memorable Colorado vacation the majority of Colorado's destinations.