Earth Day reminds us to take a moment to reflect on the threats our planet faces as well as actions we can take in our daily lives to mitigate them. 
Surrounded by forests and wildlife, the need to respect and commit to conserving nature is evident in Estes Park. And it's inspiring. Spend Earth Day weekend in Estes Park this year reflecting, acting and enjoying being surrounded by nature. Here's how.
Stay at the Ridgeline Hotel
The Ridgeline Hotel has made sustainability a priority since it first opened its doors in 2017. Parent company Delaware North's GreenPath program carefully manages the hotel's environmental impacts through water conservation, reduced energy consumption, solid waste diversion and continually seeking ways to improve efficiency. 
Bonus: April is Earth Month at The Ridgeline. To celebrate, the hotel is promoting pollinator education and preservation. Guests of the hotel will be able to take part in an exclusive augmented reality experience to learn about the importance of bee pollination. And those who dine at the hotel's Latitude 105 Alehouse can order a Bee's Harvest Margarita featuring agave. Agave is one of numerous plant species and crops dependent on pollinators to reproduce.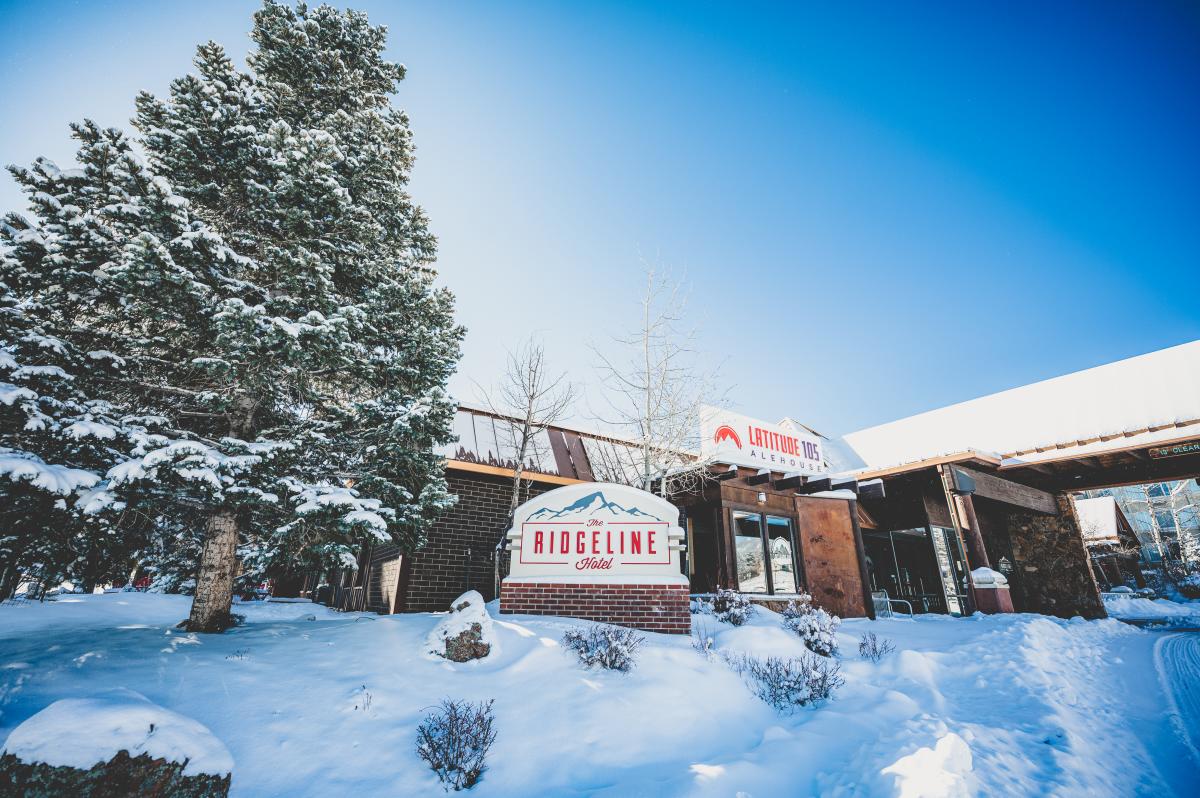 Go nature bathing
Nature, or forest, bathing is the act of being present in nature. Forest bathers aren't there to reach a specific destination but to take the time to notice the details of nature that surround them. The intent is to improve one's health through engaging in mindfulness. It can also be inspiring and motivating, in the context of Earth Day. Learn more about nature bathing or go with Femme Trek.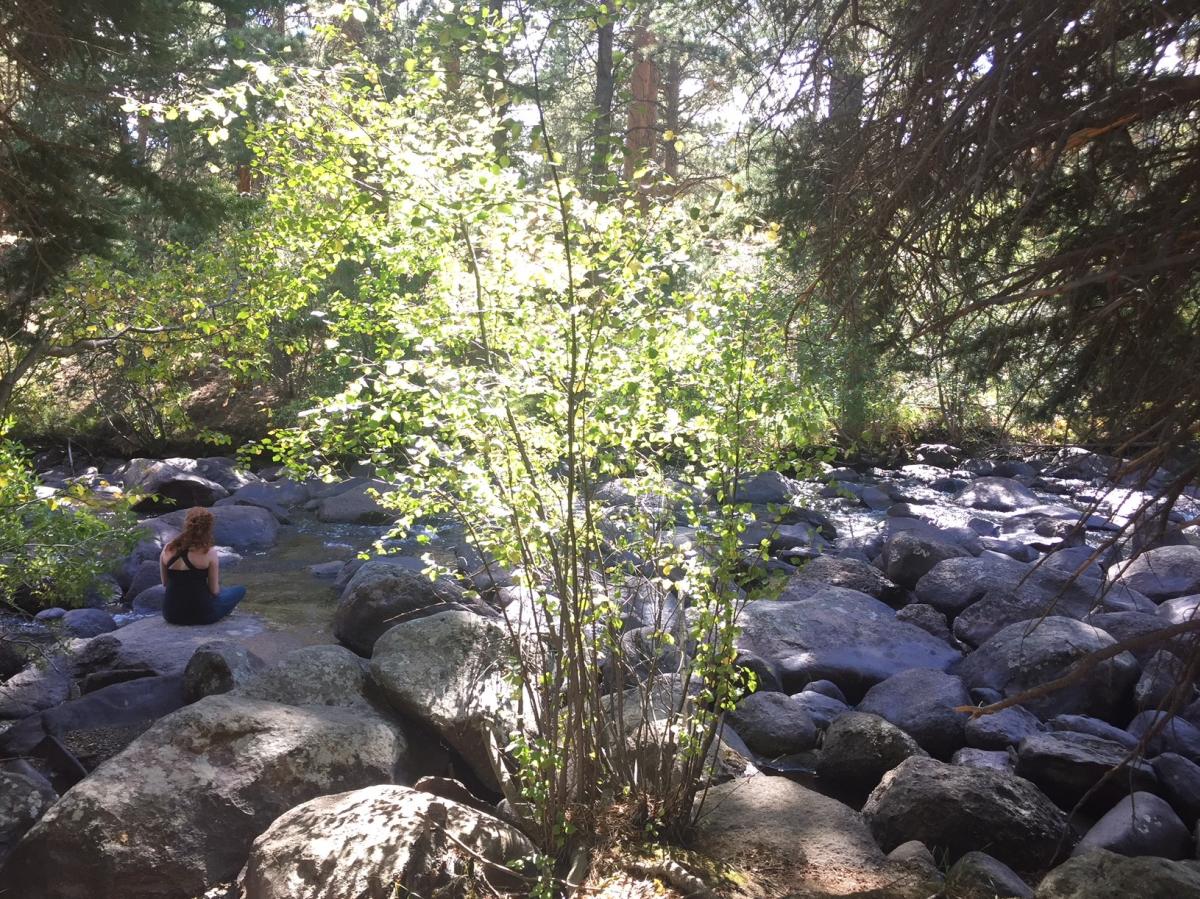 Take a walk around Lake Estes
Nature bathing may not sound appealing to, or be possible for, everyone. Luckily, stunning mountain views can be seen from just about anywhere in town and the feeling of being in the mountains is pervasive. A paved path encircles Lake Estes and the mountain views from nearly every point will take your breath away. It's also a favorite spot for local wildlife. 
To access the lake, park at the Estes Park parking structure. The path starts on the north side of the structure. Follow it east and soon the lake will be in sight. Keep going and the mountains of Rocky Mountain National Park will rise behind you.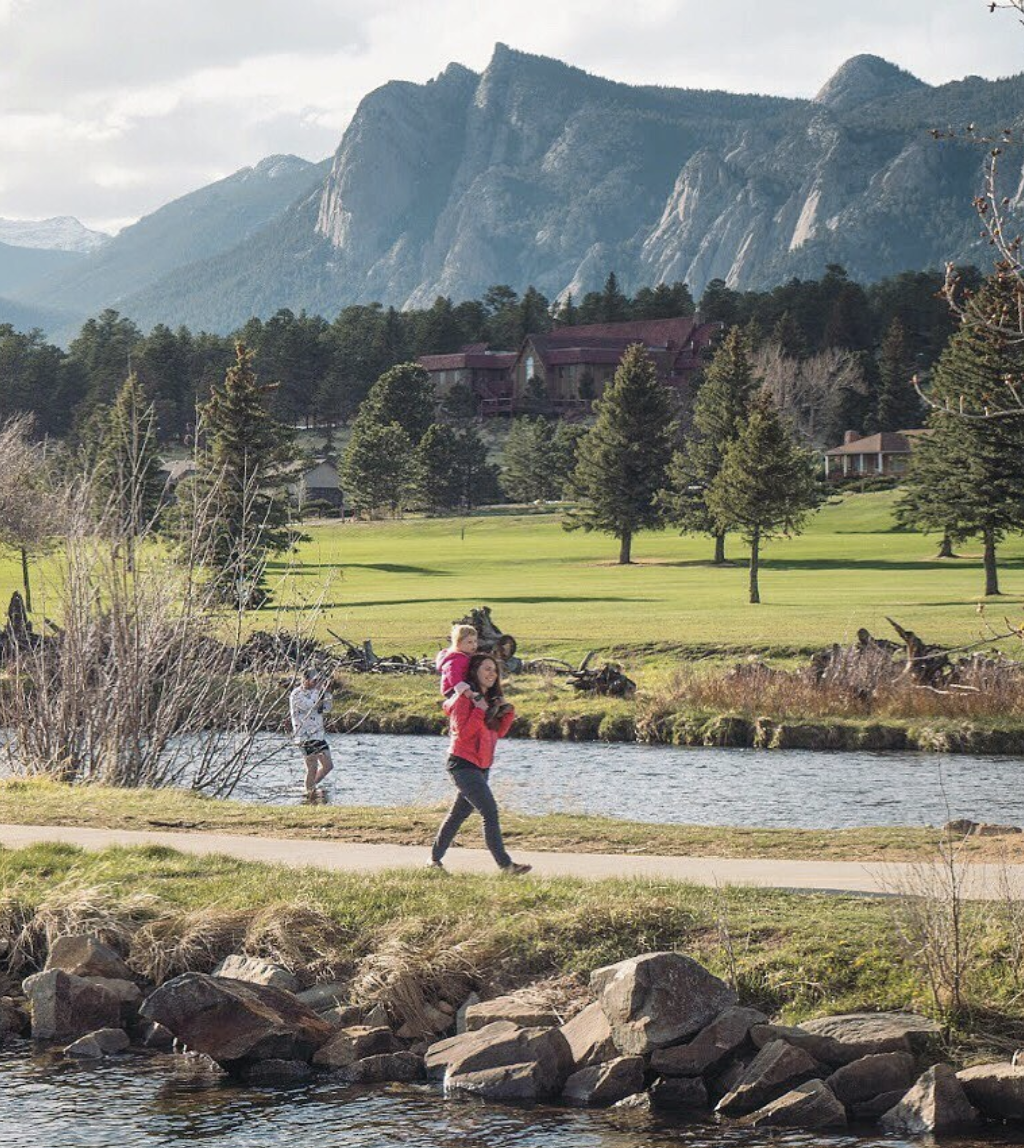 Attend a lecture
Join the Estes Valley Watershed Coalition to learn how we, and the natural world, can become more resilient if a future natural disaster occurs.
Hear from Steven Fassnacht, Professor of Watershed Science from CSU and Koren Nydick, Chief of Resource Stewardship at Rocky Mountain National Park on how climate change is affecting snowpack, one of the major sources of water in Colorado, and how wildlife and vegetation are coping with these changes. 
Details:
Event: From Snowpack to Flora and Fauna in a Changing Climate
When: April 22, 2023, 2-5pm
Where: Estes Valley Community Center, Lower Level, 660 Community DriveEstes Park, CO, 80517
Register here.
Celebrate National Park Week with RMNP 
From Rocky Mountain National Park:
Celebrate National Park Week, Earth Day, and National Junior Ranger Day at Rocky Mountain National Park. What is National Park Week? This is a week-long celebration of our national parks that begins on Saturday, April 22 and continues through Sunday, April 30. 
     National Park Week kicks off with a fee free day on Saturday, April 22. Park entrance fees will be waived. Camping and all other administrative fees will still be in effect.  
   Rocky Mountain National Park's activities include:    
     On Saturday, April 22 join us to celebrate Earth Day. Join NPS and the Rocky Mountain Conservancy staff on the east side of the park at the Beaver Meadows Visitor Center from 10 a.m. to 3 p.m. and enjoy informational booths and interactive activities for all ages.       
    Activities include:  
Meet with park staff, volunteers, and partners at informational booths to learn about plants and wildlife, fishing, backcountry safety, and more!  
Participate in a Junior Ranger discovery activity and earn your Junior Ranger Badge  
Help protect Rocky by joining a trash clean-up event (weather permitting) 
     Our National Park Week celebration continues with National Junior Ranger Day on Saturday, April 29. There will be fun and interactive activities for all ages.    

     Activities include:    

      On the west side of the park, join NPS staff at the Kawuneeche Visitor Center from 10 a.m. to 2 p.m. and participate in fun and interactive activities, including:   
Compare your skills to those of Rocky's wildlife in three separate challenges that will test your vertical jump, navigation, and wildlife spotting skills.  
Learn about soundscapes through three different activities and become a Sounds Explorer.  
Participate in Junior Ranger discovery activities and earn your Junior Ranger badge.   
     On the east side of the park, join NPS and the Rocky Mountain Conservancy staff at the Beaver Meadows Visitor Center from 10 a.m. to 3 p.m. and explore fun and engaging booths and activities, including: 
Meet with park staff, volunteers, and partners at informational booths to learn about plants and wildlife, fishing, backcountry safety, and more! 
Take part in fun Junior Ranger discovery activities and earn your Junior Ranger badge. 
Help protect Rocky by joining a trash clean-up event (weather permitting)