There's more to winter in the Rocky Mountains than skiing. Much more. Case in point – Estes Park offers a dazzling array of holiday and winter events and experiences all season long. It's just a short and scenic drive up Highway 36. In honor of that drive, we've gathered together 36 can't miss activities coming your way this winter in Estes Park.
Estes Park Holiday Events
Estes Park Holiday Market
November 18-19, 2017
Get your holiday shopping done early at the Estes Park Holiday Market, held each year at the Estes Park Conference Center, where local vendors sell handcrafted and collectible items – just the right alternative to the mall or Amazon.com. More info
Catch the Glow Holiday Parade & Celebration
November 24, 2017
Estes Park's signature holiday event, taking place on Elkhorn Ave. each year on the Friday after Thanksgiving, features festive floats, twinkling lights, marching bands and more. The parade itself begins at 5:30pm, but we recommend coming early, since there are free holiday-themed activities all day in Bond Park. More info
Holiday House Christmas Bazaar
November 25, 2017
If you're on the hunt for out-of-the-ordinary gifts and/or decorations, make your way to the annual Holiday House Christmas Bazaar at the Estes Park Conference Center. Added bonus: all proceeds go to the Estes Park Medical Center. More info
We Need a Little Christmas Concert
December 2, 2017
The Estes Park Chorale's annual Christmas concert is a one-way ticket to good tidings and cheer, thanks to an array of carols and songs, ranging from old favorites to a few surprises, too. The concert begins at 2pm at the Presbyterian Community Church of the Rockies. More info
Holiday Home Tour
December 2, 2017
Need some interior design inspiration? Get a behind-the-scenes look at some of Estes Park's most splendid residences, all decked out for the holidays. More info
Big Bad Voodoo Daddy's Swingin' Holiday Party
December 2-3, 2017
The Stanley Hotel is hosting 1990s swing revivalists Big Bad Voodoo Daddy for two nights' worth of zoot-suitin' good times, with a focus on classic holiday sounds (all given a big band twist, of course). Come prepared to dance! More info
Oratorio Society's Annual Winter Concert 
December 15-16, 2017
The Estes Park Oratorio Society's winter concert features a secular half (with works by everyone from Bach to Brubaker) and a sacred half (including Dressel's "T'was the Night Before Christmas."  More info
Yuletide Lights Driving Tour 
Pour a thermos full of hot cocoa. Hop in the car and soak in the seasonal sights by following this Google Map, which will take you to Estes Park's most spectacular holiday lights displays.
First Friday Art Groove
Come on out and do the tour – see what's happening in the art world here in Estes by touring the galleries and art centers. Some locations will be serving food and refreshments and some are hosting local musicians or artists. It promises to be a fun evening! More info.
Twin Owls Steakhouse Christmas Eve Dinner
December 24, 2017
Skip the cooking this Christmas Eve and let the Twin Owls Steakhouse cook you an amazing meal. Twin Owls is known as one of the Rocky Mountains' classic restaurants, with a rustic-yet-refined ambiance.
New Year's Eve in Estes Park
December 31, 2017
Ring in 2018 in Estes Park! There are fun happenings throughout the town, including specials at local restaurants, live music, family friendly activities and much more. Looking for a rockin' good time? Head to the Rock Inn to see local favorites the Chain Station. Good to know: the Estes Park Shuttle offers complimentary designated driver rides on New Year's Eve. For rides or information call (970) 586-5151.
Estes Park Winter Festival
January 13-14, 2018
The festive fun in Estes Park doesn't end in December. Celebrate the winter season in Estes Park at the Winter Festival where there will be live music, food and drink tastings, chili cook-offs and samplings and various kid-centric activities.
Winter Trails Day
January 13, 2018
The same weekend, experience Winter Trails Day in Rocky Mountain National Park, a free snowshoe festival with hundreds of demo snowshoes for adults and children, advice from snowshoe experts, and outdoor gear displays. More info
Estes Park Wine & Chocolate Festival
February 10, 2018
Just in time for Valentine's Day! The inaugural Estes Park Wine & Chocolate Festival at the Estes Park Event Center offers the chance to sample sweets from the region's finest chocolatiers and taste pours from a variety of wineries. Make a romantic winter weekend of it. More info
Estes Park Winter Experiences  
Snowshoeing in RMNP
Get out into the snow. Kirks Mountain Adventures and Estes Park Mountain Shop both offer guided snowshoeing trips into scenic Rocky Mountain National Park. Adventures range from 3 to 8 hours. No experience is necessary and equipment is available at both locations. Additionally, Rocky Mountain Conservancy offers a Snowshoeing Trek for Kids & Families that teaches how plants and animals survive the winters while leading guests through RMNP. More info
Elements of Touch's Hot Chocolate on the Rocks Stone Massage
Indulge in a couples' massage with a wintery twist. Elements of Touch's Hot Chocolate on the Rocks treatment incorporates warm cocoa butter coconut oil and a hot rocks massage for a truly rejuvenating experience. More info
Winter Wildlife
The winter is a great time to take a walk on Estes Park's and RMNP's wild side. Journey to Moraine Park and you may see large numbers of elk, deer, and coyote throughout the winter months. Good to know: winter is a particularly good time to spot elk in town, as they migrate to lower altitudes. Birders will find a winter wonderland filled with white-tailed ptarmigan, blue grouse, wild turkey, sharp-shinned hawk, prairie falcon, northern flicker, downy woodpecker and pygmy owl. More info
Eggnog Latte from Inkwell & Brew
Drop into downtown Estes Park's coffee shop/stationery store for a seasonal treat. The Eggnog Latte will warm you up on a chilly day – guaranteed. More info
Sledding at Hidden Valley
No winter is complete without at least one or two sledding adventures. Head to RMNP's Hidden Valley to zoom down a snow hill. No sled (or tube)? No problem. You can purchase or rent equipment from one of the outdoor gear or sporting goods shops in town. More info
Sleigh Rides at Dao House
Take a ride through a winter wonderland aboard one of Dao Park Ranch's classic horse-drawn sleighs. Bundle up beneath a blanket, sit back and enjoy the sights. Get in touch to reserve your spot! More info
Winter Trail Running
Hit the trail! Athletes don't have to stop running trails when the snow starts falling in Estes Park. You can train at high altitude through the winter by enhancing traction with ice spikes. Popular winter running trails in Estes Park include Black Canyon Trail, a five-mile out-and-back run from Lumpy Ridge Trailhead, and Moraine Park, which features a mixture of road and trail.
Backcountry Skiing
Quickly becoming legendary for real wilderness slopes, Rocky Mountain National Park offers backcountry skiers and splitboarders a variety of terrain, difficulty and altitudes – up to 14,000 feet! Local guides will take you out and village outfitters will rent you gear, making Estes Park the perfect place for backcountry newbies. More info
Eldora Ski Shuttle
But maybe you'd like to have a more traditional skiing experience? No problem. New this winter, Estes Park Shuttle will offer service to and from the powdery slopes of Eldora Mountain Resort, only 45 minutes away. This neighboring village and ski mountain offers beginner to intermediate skiing for all ages. More info
Ice Climbing
Grab an ice axe and experience this thrilling winter adventure. The Rocky Mountain National Park harbors dozens of ice climbing routes and Kent Mountain Adventure Center can personalize an excursion to fit each person's goals and ambitions.
Simply Christmas Shop & The Christmas Shoppe
It's Christmas year-round at Estes Park's Simply Christmas and the Christmas Shoppe – but they take things to the next level around the holidays, of course. You'll find all kinds of seasonal gifts, ornaments, decorations and much more at these downtown mainstays.
Elkins Distilling Co.
Warm up with some whiskey at Estes Park's first distillery. The offerings here are made with made with 80 percent Colorado corn (from the town of Nunn) and 20 percent fossil-free malted barley. Pure Rocky Mountain bliss. If you're in the mood for something fun, ask for the (off-menu) hot chocolate – be aware, it's not for kids. More info
The Stanley Hotel + Kent Mountain Adventure Center
The Stanley Hotel and internationally renowned outdoor adventure experts, Kent Mountain Adventure Center (KMAC), have teamed up to create the best Rocky Mountain National Park winter adventures and packages that include activities, lodging at the Stanley and more. One package takes you into RMNP for a beginner's snowshoeing trek – perfect for families. If you're looking for an adrenaline-fueled adventure, then intro to ice climbing is for you.
Avalanche Training Course
Want to learn how to stay safe in the wilderness during the winter? Through Colorado Mountain School in Estes Park, you can learn how to travel in and around avalanche terrain, gain insight into decision-making strategies, develop critical planning and travel techniques and comprehensive rescue skills. More info
The Barrel
The Barrel has been a favorite outdoor spot in Downtown Estes Park for craft beer, spirits, wine and sunshine. Soon, a cozy indoor beer garden will provide craft beverage enjoyment all year-round. Look for an opening in late 2017. More info
Ice Skating at the YMCA of the Rockies
As far as picture-perfect natural ice skating spots go, you can't beat the YMCA of the Rockies' mountain lakes, which is usually frozen early December through early February. Rent some skates at Sweet Memorial Program Building and hit the ice – you don't have to be a guest at the YMCA to participate. More info
Hot Tub Getaway at Estes Park Condos
Winter romance is within reach at Estes Park Condos, located right alongside the beautiful Fall River. The view looks even better from your very own private deck, as you sink into your very own hot tub – a perfectly unique way to warm up on a winter's day. More info
Fat biking
Who says mountain biking excitement has to stop in the winter? Fat biking is a unique and relatively new sport that requires bikes with large, low pressure tires to ride on a multitude of terrain, most commonly snow. Estes Park Mountain Shop offers fat bike rentals that can be used on trails in RMNP – as well as the lesser-known Roosevelt National Forest. More info
McGregor Mountain Lodge Old Fashioned 4-Night Christmas
Experience Christmas the old fashioned way. From December 22-26, you'll enjoy a cozy cabin in the Rocky Mountains at this splendid mountain lodge. You don't need to bring your own tree. On December 23rd, take a trip to the backcountry on a private 40 acre wooded lot to pick out your perfect Christmas tree. The lodge provides the saw, transportation, hot cocoa and donuts. 
Snowy Peaks Winery
Oenophiles can't miss a winter visit Snowy Peaks Winery, a family-owned boutique winery just a short walk from Estes's main drag. Known for using only Colorado-grown grapes, Snowy Peaks Winery recently expanded their tasting room, patio, and added a room for larger groups. It's family friendly, too – just ask about the "No Wine-ing Zone." More info
Craft Beer Tastings
Estes Park's craft beer scene is booming – and the breweries here are conveniently located so that you can enjoy all of them. Start with the newest addition, Rock Cut Brewing, where the English-style Tyndall Porter is an excellent dark winter beer. Then walk over to Estes Park Brewery for burgers and a pint of Samson Stout, named after a particularly memorable local bull elk. Finish off the brewery tour with a tasting at Lumpy Ridge, located in a refurbished/retro gas station.
Estes Park Memorial Observatory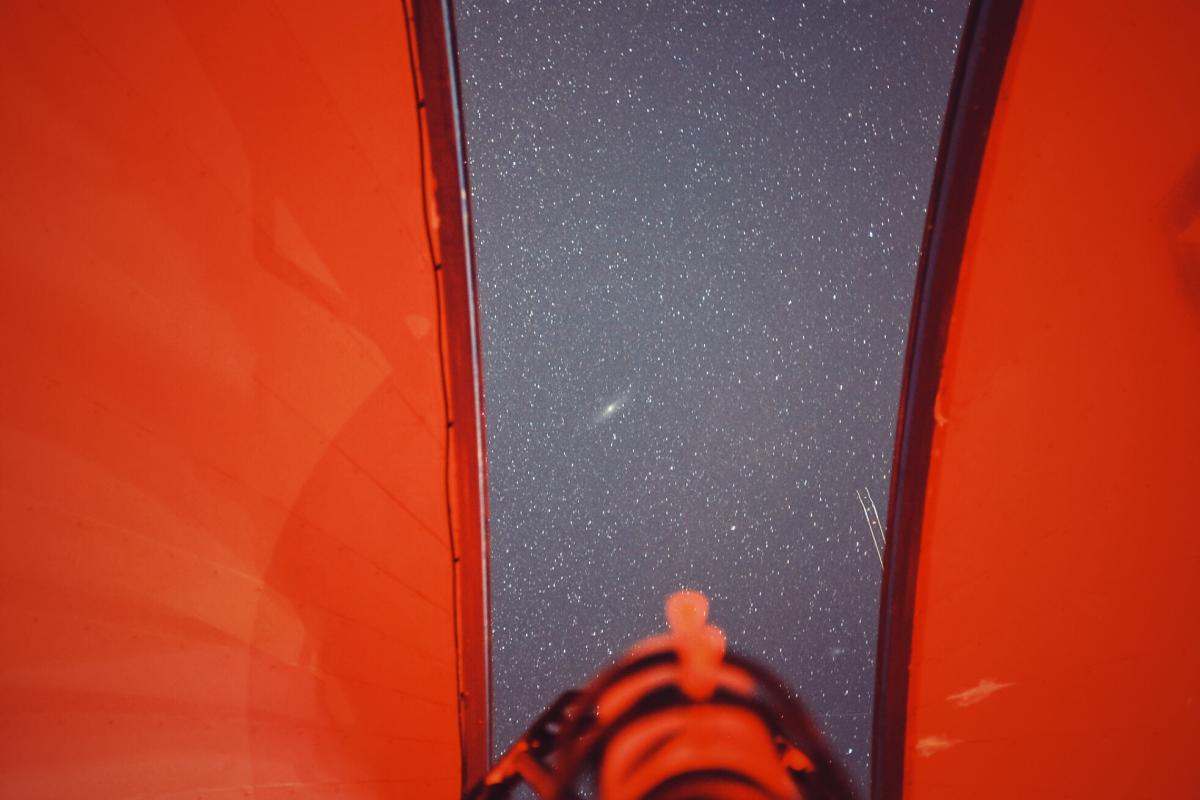 On a clear winter night in Estes Park, the skies are absolutely breathtaking. And there's no better place to experience the wonders of the heavens than at the Estes Park Memorial Observatory, which offers regular open house events. More info
Snowshoe Escapes
When you stay at the beautiful Fawn Valley Inn, you'll be just a short distance from Rocky Mountain National Park. And during the winter, it's the perfect place for a snowshoeing trek. No need to bring (or rent) snowshoes beforehand. The Inn offers free gear to its guests. More info