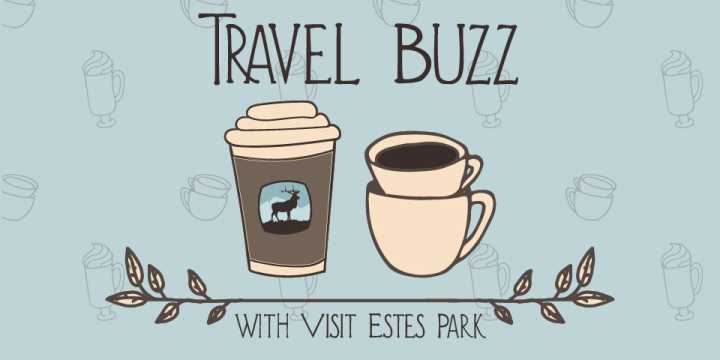 Travel Buzz
Visit Estes Park Has been hosting a series of fun, casual monthly morning meetings that we are calling "Travel Buzz". 
The purpose is to provide an opportunity to get to know you better; learn how we can further support you and your business; and to share a variety of tourism-related information and helpful updates from VEP. This includes a short one-hour webinar that relates to the tourism industry as part of the Travel Buzz series.
We close with a 30 minute discussion about the webinar, answer questions about Visit Estes Park, and assist you with anything you may need. This is also a great time to say hello to the VEP staff and get to know us better!
Travel Buzz Schedule: 
The Rewards and Pitfalls of Branding -  July 20, 2016
Perhaps the most misunderstood topic in business and marketing, branding is both a nightmare and a Godsend. In this fast-paced workshop, which includes three case histories, you'll actually meet several champions who have lived the experience. They will be on the call to answer your questions in the most interactive workshop we've produced. You'll see the brand, what they've done, the rewards, successes, heartaches, and hear their first-hand accounts about the branding process.
Telling the World You Exist: The Power of Public Relations -  August 10, 2016
The most powerful marketing on the planet is done through public relations. In this fast paced, exciting webinar we will show you how to effectively create a PR campaign. We'll cover the tools you need (and how to develop them), the creation of an online Press Room, and how to get publishers, television producers, and writers to make you the next poster child for travel and lifestyle publications, television shows, and other media outlets. After all, for every dollar you spend on public relations, you'll see a $3 return in "earned media." We'll explain it all. It's my personal favorite subject.
How the Smart Destinations Are Getting Ahead with Offensive and Defensive Tourism -  October 26, 2016
This month Doug Lansky, author and travel writer, will be joining Roger. Doug will present the best practices of forward-thinking destinations from around the world. With more destinations than ever competing for visitors -- often the same visitors -- it's crucial to figure out your strongest niche, develop it, and "defend" your offering with great service and infrastructure. Doug will provide fresh concepts and perspectives that will help you rethink the way you market and develop your destination. RSVP
The Fastest, Easiest & Most Affordable Way to Bring Customers Back - November 16, 2016
Your marketing efforts can bring in new customers once, but will it bring them back? It's far easier and much less expensive to retain customers than to always fight for new ones. So what can you do to bring them back, without spamming them, time and again? In this workshop you'll learn the ten things you can do, for very little money.
Estes spotlighT
estes SpotlighT