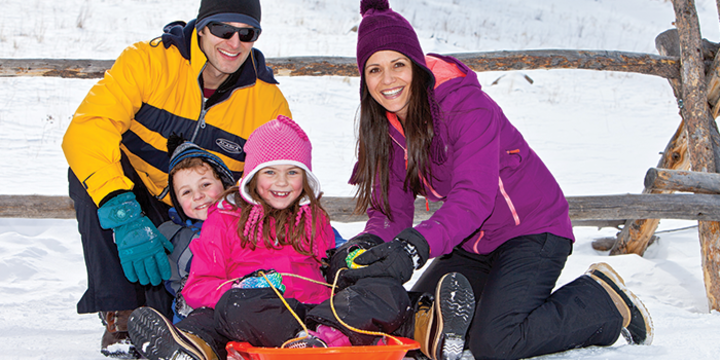 Estes Park Winter Festival & Winter Trails Day
Martin Luther King Jr. Holiday Weekend
Saturday & Sunday, January 14th & 15th, 2017, 12pm - 4pm 

One Day Admission
Adults 21+ (tasting pass included): $30
Ages 10+ (no tasting pass): $17
Ages 4-9: $5 
Celebrate the winter season in Estes Park at the Estes Park Winter Festival! Sample local Colorado wine and beer from over 30 different drink booths! Rocky Mountain National Park will be at the festival sharing their expert knowledge on outdoor winter adventures, equipment demos, offering winter safety tips and fun information about Rocky Mountain National Park. Gear up for the season by browsing the vendor area where you can find winter apparel and outdoor adventure gear. Sample chili throughout the weekend, featuring a red chili cook-off on Saturday and the green & white chili cook-off on Sunday. Stay warm and toasty at the festival in the Estes Park Events Complex, 1209 Manford Ave.
Festival Fun: Below is 2016 details - 2017 information is coming soon!
Live Music!
Revel in the lively tunes of the 2014 Telluride Bluegrass Festival winners, Trout Steak Revival, along with Porcelain City, Blue Grama and Ran Off the Rooster
Kids' Activities:
Bring the kids for a variety of interactive games and fun!
A giant indoor tubing hill! 
Face painters
Inflatable bounce houses
A s'mores station
Arts & crafts, including an arctic slime making station and photo frame craft
Fake snow filled pool 
A variety of winter-themed games
Chili Cook-Off
Showcase your chili! The Colorado Chili Pod, the local chapter of CASI (the Chili Appreciation Society International), is excited to once again be part of the Estes Park Winter Festival! Inviting anyone who likes red competition chili to join us this year and either cook your best pot of chili or be a judge and help choose the best chili of the day! If you are interested in cooking or judging please contact Lexy Jacobson, 970.577.3902 or ljacobson@estes.org  
Bottomless Craft Beer & Wine Tasting
Enjoy endless samplings from breweries and wineries from around Colorado. Participants include: 
Estes Park Brewery
Lumpy Ridge Brewing Co.
Rock Cut Brewing Co.
Grimm Brothers Brewhouse
Wild Cider
Colorado Cider Company
City Star Brewing
Whistle Pig Brewery
Tivoli Brewing Co.
Snowy Peaks Winery
What We Love. The Winery.
Ten Bears Winery
Miracle Stag Meadery
Spero Winery
Kingman Estates Winery
Wild Women Winery
Augustinas Winery
Branch Out Cider
Centennial Beer Co. 
Also enjoy free tastings of other delicious salsas, cheeses, chocolate and more! 
Free Shuttle Rides To/From the Winter Festival 

Enjoy free shuttle rides to/from these designated shuttle stops in Estes Park to the front door to the Estes Park Winter Festival. Shuttle stops include the Estes Park Visitor Center (500 Big Thompson Ave); Bond Park (Southwest Corner) - Downtown Estes Park; and the Estes Park Winter Festival (1125 Rooftop Way).  Shuttle runs both Saturday and Sunday of the festival from 11:45am - 5:30pm. For more information on the free festival shuttle service call 970-577-9900. 
 
Saturday Only: Winter Trails Day in Rocky Mountain National Park, 10am - 3pm, Bear Lake Park & Ride Area 
Snow is no reason to stop hiking. Though your favorite footpath may be covered in deep powder, don't pine for spring when you can slip on a pair of snowshoes and get out on the trail all winter long. Snowshoeing, after all, is simply hiking in winter.

Winter Trails Day is a free snowshoe festival with hundreds of demo snowshoes for adults and children, advice from snowshoe experts, and outdoor gear displays - all in the scenic setting of Rocky Mountain National Park! Come early for the best selection, as around 2:00 PM, the available quantity of demo equipment declines. Please bring your driver's license to registration. Event is free, normal park entrance fees apply. 
Make it a weekend! In addition to the festival, spend a day snowshoeing or backcountry skiing in Rocky Mountain National Park during the long weekend. Cozy up in a cabin or sit fireside in one of the lodges, browse all lodging here and book your holiday weekend getaway today!
For all vendor and sponsorship information, please contact Lexy Jacobson at ljacobson@estes.org  
A big thanks to the Winter Festival sponsors for their support and generosity: 





Lodging: 
Rocky Mountain Park Inn, Fall River Village, Estes Park Condos, YMCA of the Rockies, Fawn Valley Inn , Flo Ann's Cottages 
Restaurants:
Longz Mountain Grill, YMCA of the Rockies, Waterfront Grille, Hunters Chophouse,El Mex Kal, Peppers Mexican Grill , Chelitos Mexican Restaurant