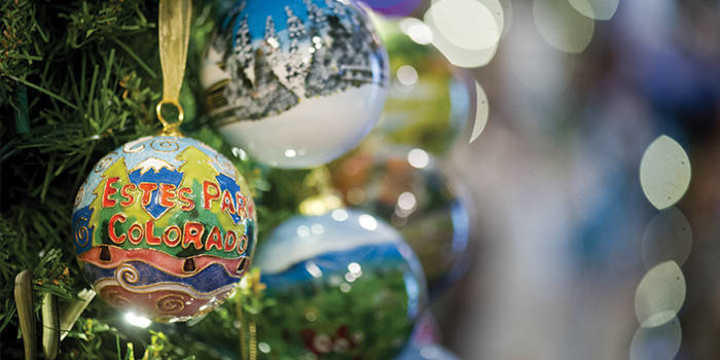 Dasher 5K & Tinsel Tavern Tour
Saturday, December 12th  
Dasher 5k - 11am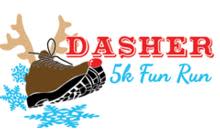 Warm up the holiday season with Estes Park's Dasher 5K! Dress to impress with your best holiday outfits for this fun run starting and finishing from the heart of Downtown Estes Park, Bond Park. Before the 5K the kiddos can run the kids fun run, safely in a 400m dash. All are welcome, including walkers, runners, strollers and leashed pets. 
Day-of registration begins at 10am in the Town Hall Building (right across from Bond Park.) Race time starts promptly at 11am from Bond Park.
Adult: $25 ($30 day of race) 
Youth: $10 (14yrs & under) ($10 day of race)
Seniors: $23 (60yrs & older) ($28 day of race) 
Click Here for Dasher 5K Online Registration 
Course Route: 
Starting at the top of MacGregor Ave, runners begin with a downhill push to Park Lane!  Crossing Elkhorn Ave to Riverside Dr, participants pass thru the extended downtown of Estes Park.  Turning right at Moccasin & Crags Dr intersection, runners will take a left at the Donut House onto Moraine Ave, and continue west up the hill to WorldMark resort.  Runner's turn left and cross the bridge to run thru the small resort and exiting left onto Riverside Dr. Participants continue straight on Riverside Dr. to the finish line in front of Town Hall.
Awards are presented at 11:45am at Town Hall. General awards include 1st and 2nd place male and female overall, then 1st & 2nd place male & female in the following categories: 
15 & under
16 - 19
20 - 29
30 - 39
40 - 49 
50 - 59 
60 & over 
After the run, stay the evening on December 12th to hop on the trolley during the Tinsel Tavern Tour! Enjoy a holiday themed pub tour with free drinks, prizes, games and more - all safely chauffeured by the trolley and shuttles! 

Course Route: 
Start line on MacGregor Ave. Runners will enter Park Lane to Elkhorn Ave, cross Elkhorn Ave to Riverside Drive, follow Riverside Drive crossing the Moccasin 4 way stop area. Stay on Riverside Drive heading West to World Mark resort, turn right onto property, follow to north bridge that connects to Moraine Avenue. Turn right onto Moraine Ave and follow to Donut House, turn right and follow to 4 way stop sign. Turn left onto Riverside Drive and follow back to Town Hall finish line.
Tinsel Tavern Tour - 6pm -11pm
Don we now Christmas apparel for the Tinsel Tavern Tour! Starting at the kick-off party, enjoy live entertainment, appetizers, merriment and a holiday costume contest featuring prizes. After the kick-off party, step onto the Elkhorn Express Trolley and head to a line-up of favorite Estes Park Taverns. Share your night out on social media using the hashtag #TinselTavernTour! 
Dress to impress for the costume contest! Prizes will be awarded for the best male and female costumes, couple and group costume. Please thank our costume contest prize donors: Rocky Mountain Chocolate Factory, Riverspointe Spa, Aspen & Evergreen Gallery and The Egg & I. 
Tickets include...
• attendance to the official kick-off party including hoer d'oeuvres, music, door prizes and costume contest at the Mary's Lake Lodge, starting at 6 pm
•Drink tickets, one at each of the pub stops  including Tavern 1929 at Marys Lake Lodge, Cables Pub & Grill, the Stanley Hotel, The Grubsteak and Lonigans Saloon 
• A signature Tinsel Tavern Tour souvenir
• Free shuttle rides from tavern-to-tavern and to participating lodging properties
• Fun holiday themed events, games or live music at each tavern
Tickets can be purchased online or day-of at the Kick Off Party, 6pm. 
Purchase Online Tickets Here 
Ticket buyers and attendees must be 21 or older and present valid ID at entrance. By purchasing tickets, buyer certifies that he/she is 21 or older. Refunds will not be granted if attendee cannot present valid state-issued ID at event entrance.
Tinsel Tavern Tour Lodging Stops: Stay at an official Tinsel Tavern Tour trolley stop and be picked up at 5:30pm for the kick-off party and dropped off at your lodging property at the end of the tour, 11pm.